Cobalt Kinetics launches their new BAMF Pro Series rifles. The Utah-based US manufacturer of precision firearms and accessories is well known for its premium AR-style rifles that include the full-size BAMF models – the acronym stands for "Billeted Aluminum Modern Firearm". With the BAMF Pro Series, Cobalt Kinetics now introduces a shorter  rifle/pistol designed for law enforcement, military and competitive shooters that comes in three lengths: Pistol (6.5" barrel), Mid-Length (12.3" barrel) and Rifle (16" barrel).
Cobalt Kinetics BAMF Pro Series features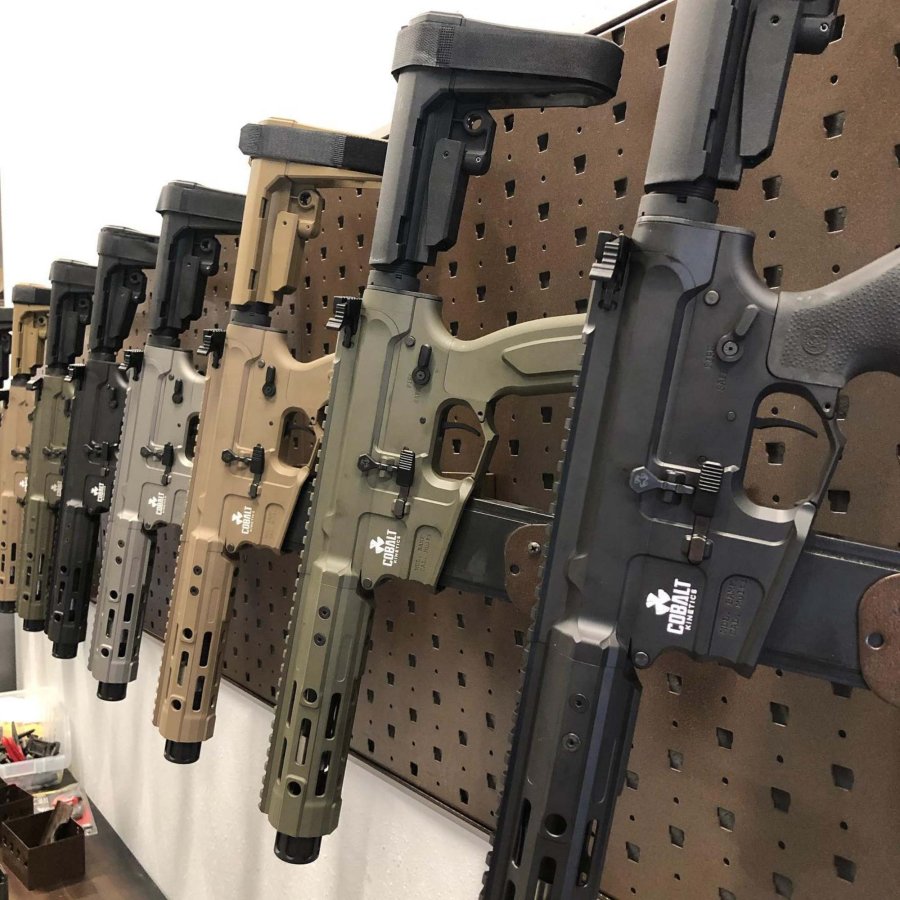 "A rifle/pistol that is just as comfortable in the competition as it is in the doorway protecting your family," is the claim. The Pro Series is chambered in .223 Wylde, which is a good thing since it allows you to safely fire both .223 Remington and 5.56×45mm NATO ammo. All receivers and handguards are machined in-house from 7075 aluminum, with a 1.4 lb/635 g weight reduction from the original BAMF model.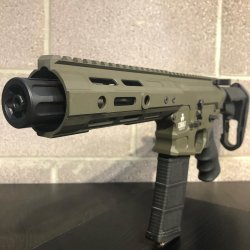 Among the over 500 US AR-style rifle manufacturers active in the US, Cobalt Kinetics is particularly proud of the tight tolerances and strict quality control of its products. The Pro Series rifle/pistols come factory with ambidextrous controls, an extended magazine release and a 45 degree safety selector. 
Other interesting features are the beveled magazine well designed for universal magazine acceptance, nickel boron bolt carrier group, angled brass deflector for consistent throw, and an adjustable gas block. The Hogue overmolded grip provides for a comfortable and safe purchase, together with the adjustable stock. The aluminum handguard is free floating and offers 7 side functional M-Lok and 4 integrated QD mounts. 
You also have a nice choice of colors: Armor Black, Flat Dark Earth, Cobalt Kinetics Green or Stainless. Regardless of color or length, the price is the same for all versions – that is $2700.