The US Army awards a contract fot the SCW program, and the winner is not the one some probably expected: they selected the weapon submitted by B&T USA, the US arm of the well-known Swiss company. Let's start from the beginning: last year the US Army's Contracting Command submitted a request to the industry for a "Sub Compact Weapon" (SCW), specifying that it should have "compatibility with 9x19 mm military grade" ammo and that it should be "a full/semi-automatic selectable that has a MIL-STD 1913 rail (Picatinny Rail)". In other words, they were looking for a modern submachine gun. The new weapon will be used by Personal Security Detail (PSD) military personnel whose task is to protect command staff during operations and VIPs.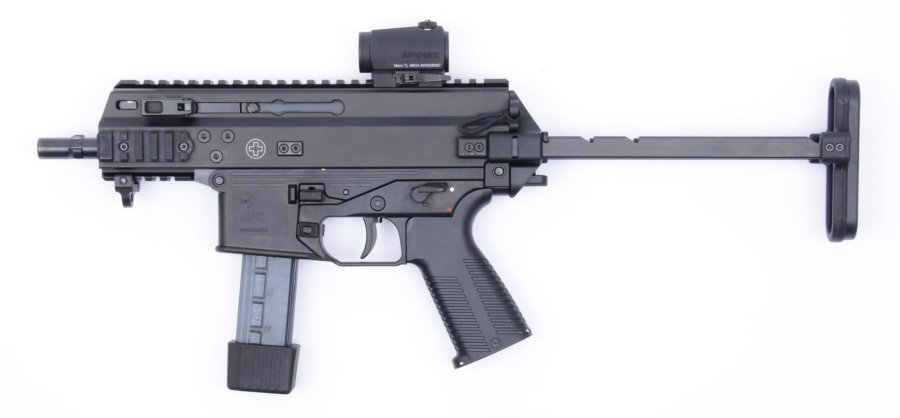 In September 2018 six companies were awarded contracts to provide ten weapons each for testing and evaluation: Global Ordnance, Angstadt Arms, Shield Arms, Sig Sauer, Trident Rifles, and – of course – B&T USA.
"Based upon successful completion of the prototype project", some days ago the US Army announced that they selected B&T USA's proposal. The selected weapon is most likely based on B&T's APC9 PRO K model chambered in 9mm. 

The B&T APC9 PRO K submachine gun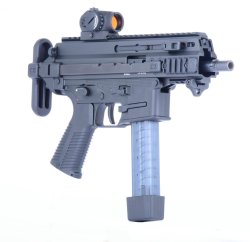 The gun features a close bolt blow-back system, an ambidextrous non-reciprocating charging handle, a collapsible shoulder stock and a 5.4" / 138 mm barrel with an overall length of just 13.6" / 385 mm with the stock collapsed. 
The gun is also equipped with a threaded barrel with a tri-lug thread protector so that it can use suppressors. For added interchangeability the new Army's submachine gun (or "Sub Compact Weapon") can use both B&T magazines and SIG  P320 / Glock pistol magazines.  
The US Army will purchase 350 SCWs, with an option for additional quantities of up to 1,000 SCWs, with slings, manuals, accessories, and spare parts. Total value of this Production-Other Transaction Agreement (P-OTA) is 2,575,811.76 USD.