With its M7Xi IFS sniper riflescope that has just premiered at Enforce Tac 2018  Steiner is offering a new and very interesting long range optic. Based on the M5Xi, the M7Xi IFS 4-28x56 features a 7x zoom that offers more flexibility and a higher resolution for all distances and a large field of view of 1.42-9 m at 100 m to better control target surroundings. But the most interesting capabilities are hidden in its name.
In fact, the IFS acronym stands for Intelligent Firing Solution: the M7Xi IFS features a built-in ballistic calculator and sensor suite that determines the bullet point of impact in real time, taking into account temperature, air pressure, inclination, wind drift. Snipers just have to turn the low profile turrets until the distance and wind correction in the customizable display matches the information provided by the spotter. 
User interface can be customized too, and any information can be moved freely or deactivated if needed via smartphone app with a Bluetooth connection.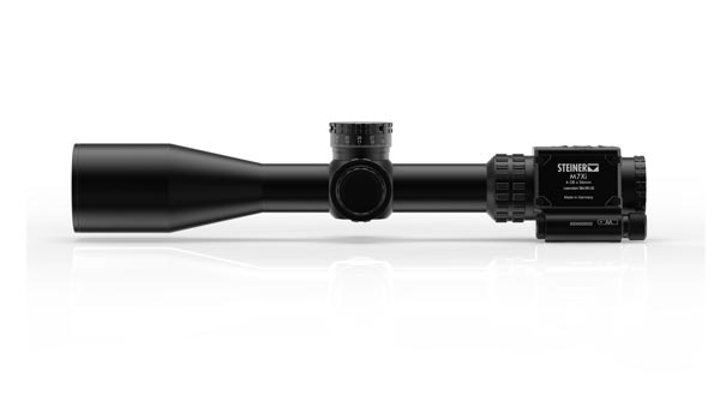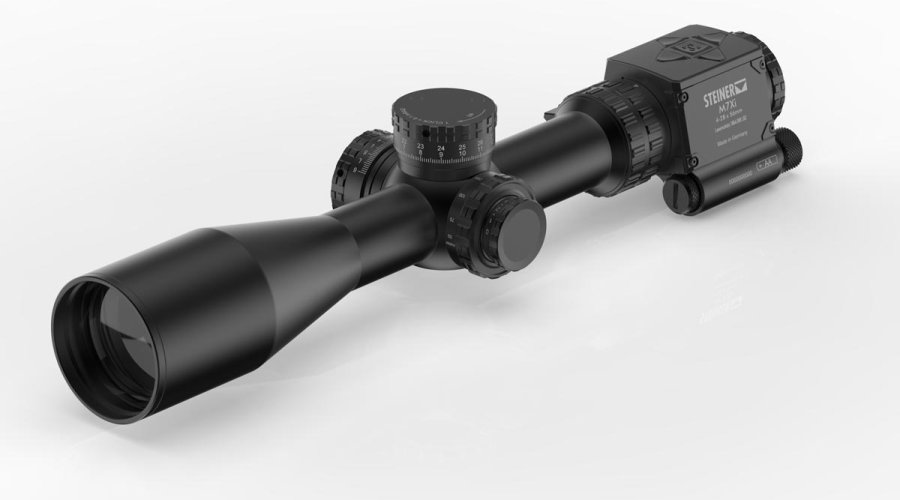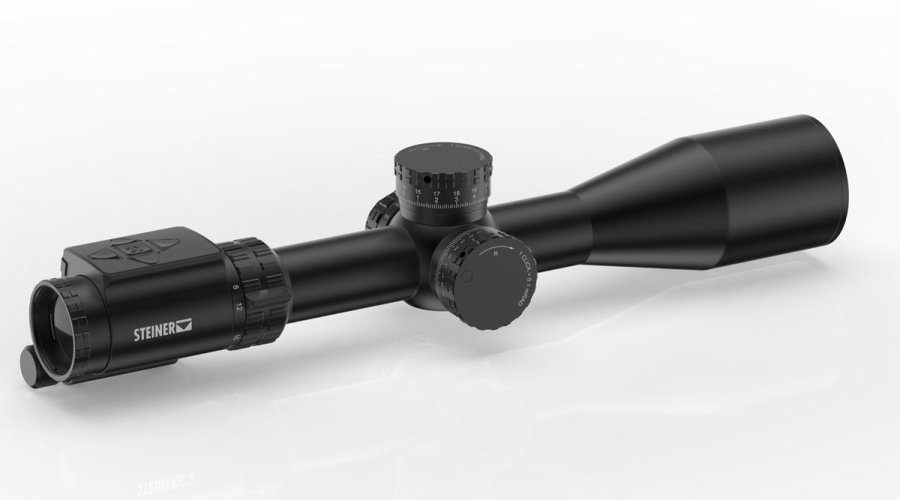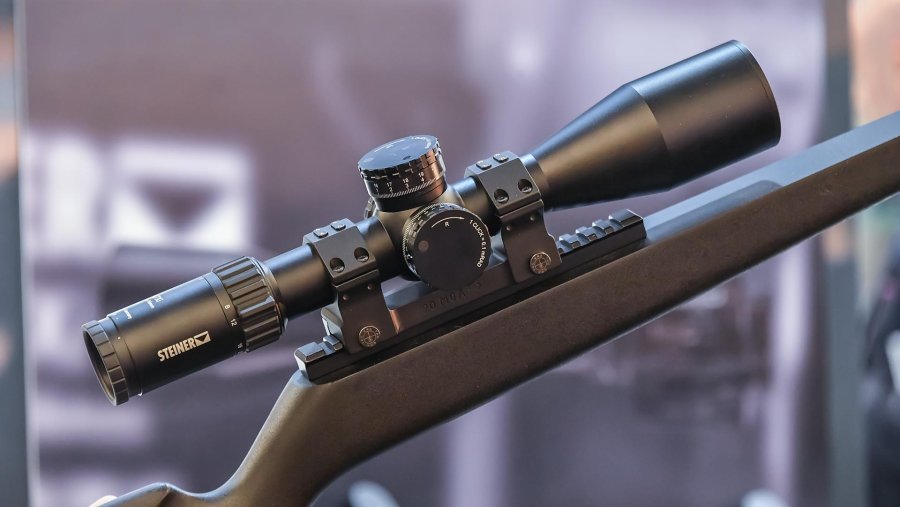 Steiner M7Xi IFS, a rugged piece of equipment
Being dedicated to Special Forces operators, ruggedness is an inescapable requirement: the M7Xi IFS riflescope is waterproof up to 20 m (66 feet) and the operating temperature range is -40°C to +64°C, with a G-force resistance up to 900. Thanks to its short overall length, the scope leaves more space on the rifle rails, so that other devices and accessories can be mounted. Reticles available are MSR, MSR2, G2B, TReMoR3.
With the M7Xi IFS Steiner really enters the digital world. The German manufacturer claims it's the "ultimate long-range riflescope". It's a great piece of equipment for sure.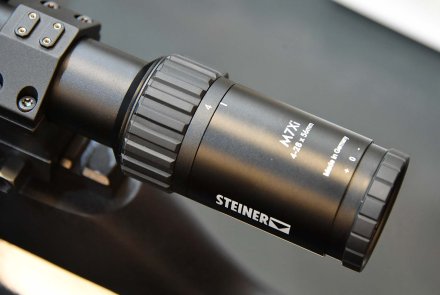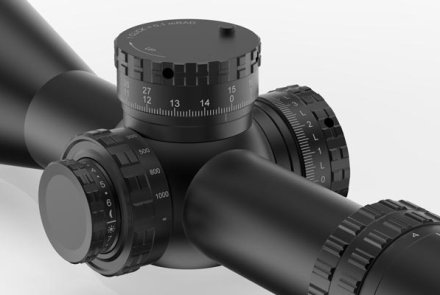 Steiner M7Xi IFS: technical data
| | |
| --- | --- |
| Model: | M7Xi IFS |
| Type:  | long range riflescope |
| Effective lens diameter: | 56 mm |
| Field of view at 100 m: | 1.42 - 9 m |
| Reticles available:  | MSR, MSR2, G2B, TReMoR3 |
| Notes: | built-in ballistic calculator and sensor suite |