Article also available in other languages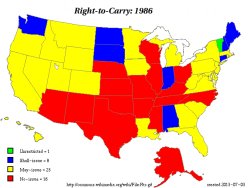 All main news networks in the U.S., and a number of pro-gun websites such as guns.com and gunssavelives.net, already report about the latest issue concerning the right to keep and bear arms as granted to the American People by the Second Amendment of the Constitution of the United States − a right that's constantly been under attack ever since December 2012, when the Sandy Hook elementary school shooting in Newtown (Connecticut) had the anti-gun crowing feasting over the bodies and blood of twenty-eight innocent victims (pupils, school personnel, and others) to push for more gun control in the United States. Their efforts failed at a Federal level, while some States − most of which already known for their anti-gun stances, and fighting against lawsuits − did pass some restrictions, and while the State of Colorado, that passed a high-capacity magazine ban among others, saw a reaction of law-abiding gun owners as a recall election succeeded in removing anti-gun legislators from office − with a repeal proposal for the recently-passed measures already under way.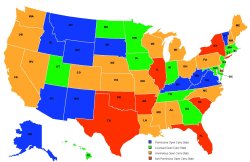 Of course, the game is not over yet, despite the attempts from the anti-gun front to obtain more stringent gun control were rejected almost in full and despite the fact that the US market saw sales of arms and ammunition skyrocket in the past months. More recently, some high-profile members of the anti-gun movement − Senator Dianne Feinstein, most notably − timidly called again for more Federal gun control after the Washington Navy Yard shooting on September 16th, with no success whatsoever. Even the in-famous comedian Bill Maher recently had to recognize that "Gun control is dead". Unfortunately, the most and less recent defeats never helped the U.S. anti-gun crowd to understand when it was time to give up, nor did the blatant failure of their politics, when and where they were applied: that's the case for President Obama's motherland, the City of Chicago, which is arguably the most gun-controlled metropolitan area in America and is also the murder and violent crime capital of the United States.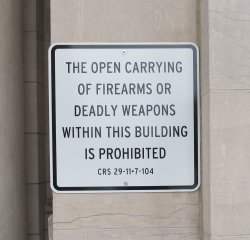 And here we go now with yet another chapter of our history. On September 17th, Howard Schultz − CEO of Starbucks, America's biggest coffee shops chain, and the world's most famous − issued an open letter through the company website, closely followed by a memorandum sent to all US-based Starbucks shops, concerning the new company policy about concealed and open carry by customers: from now on, Starbucks customers are "respectfully asked" not to carry firearms in Starbucks shops or outdoor sitting areas − only exception granted to Police personnel.
Technically speaking, Starbucks decision is legal. The United States law grants all privately-run business open to public to grantor refuse access to legally-armed citizens, according to − or despite − City, County, State and Federal laws and regulations. Currently, after the last "bastion" fell − once again, Illinois − all 50 states grants a "shall-issue" or "may-issue" access to average, law-abiding, mentally sane citizens to a CCW license, which allows to carry a concealed firearm for self-defense. CCW licenses are released following different criteria from State to State, but as of today, there is no longer an U.S. State with a total prohibition on concealed carry.
This video has been hidden because of an external service (YouTube) that could potentially collect personal data.Allow video services for the duration of the visitAllow video servicesStop allowing video services
Furthermore, an increasing number of States allow their citizens to practice the so-called open carry − this being, the practice to carry a self-defense weapon in plain sight, not hidden by clothes, a purse, a pocket or any other concealment whatsoever; in some States, there is no license required for open carry, while a license is required for concealed carry: this, because open carry is regarded as the most true incarnation of the 2nd Amendment right to bear arms, and because it's considered to be "less dangerous" as a gun that's carried for everybody to see and take notice of is less "insidious" than a gun carried under one's clothes or in one's pockets. This, too, is a matter for debate: open carry is generally attacked by the anti-gun agenda, and even when it is legal, there have been many instances of law-abiding open-carry citizens pulled over by Police and "questioned" about why they were carrying guns − given the fact that many Law Enforcement organizations in the United States keep a stance of discouraging ownership and carry of firearms by private individuals. Furthermore, even when concealed and/or open carry is allowed, the United States have several "Gun-Free Zones" − mostly schools and public buildings − where even CCW holders can introduce no firearm, nor carry a gun in their vicinities. Gun-Free Zones did actually nothing to discourage crime, and as a matter of fact, they've been the scenes for some of the most gruesome mass shootings in recent American history, as great numbers of legally disarmed, law-abiding citizens fell prey of heavily, illegally armed criminals and madmen who had no problem in breaking yet another law.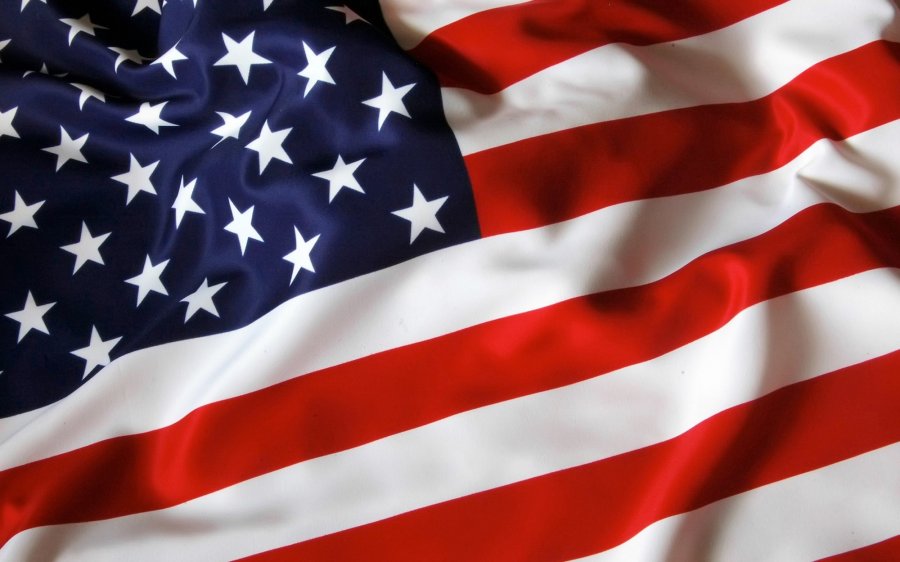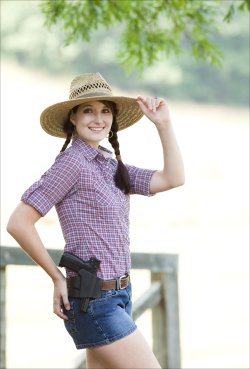 However, up to date, Starbucks had been sensible over 2nd Amendment rights: much like McDonald's e Dunkin' Donuts, the company position was to abide to local laws and regulations about open and concealed carry, without imposing any additional "house rule" or restriction. This had even led some observers to call Starbucks a "pro-gun" company − which had been frowned upon in the biggest American cities (New York, Boston, Chicago, Los Angeles, to name a few) where Starbucks has a lot of stores and which also have the strictest gun laws and regulations of America. That seems to be the official reason why Starbucks changed its policy: they claim that they don't hold a pro-gun or anti-gun position, that they don't want to be politicized, and yet that some customers may be upset or disturbed by people entering their shops armed, hence why, from now on all customers are "asked" not to enter Starbucks premises armed, exception made for on-duty law enforcement. However, Starbucks personnel has been instructed to avoid to confront armed customers or ask them to leave, but merely to gently provide explainations if asked. That's quite of a "flip-flap" position, an attempt to maintain neutrality − not that we ever doubted about Starbucks being neutral about the gun issue! − and above all, an attempt to persuade gun-owning customers to keep choosing Starbucks and to avoid a boycott by pro-2nd Amendment groups, which could be devastating.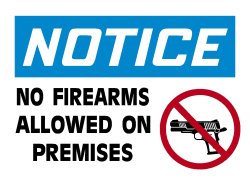 So, what's the fuzz all about? According to some pro-2nd Amendment analysts, point would be that there's a maneuver in place to vanify the efforts that in the past couple of decades led all fifty U.S. States to have concealed carry regulations, while at the same time carrying on some sort of revenge on behalf of anti-gun groups for all their defeats. An increasing number of privately-run commercial venues open to public fruition in the United States is asking legally-armed customers not to bring guns in their premises, even in these jurisdictions where concealed or open carry in public places is allowed. That's simple: there may be an attempt to restrict the right of the American people to keep and bear arms by reducing the number of places they can get to when they carry a gun. Currently, "no-gun" policies are enforced in a certain number of business chains, some with ties with anti-gun lobbies, politicians, and anti-gun sectors of the American economy.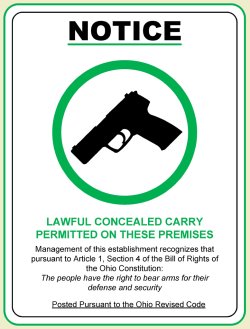 Leaving crazy conspiracy theories alone, it's a fact that some of America's richest men, independently from their political positions − ranging from Michael Bloomberg, Mayor of New York City for the Republican Party, to George Soros, an outspoken Democrat − indeed support both financially and with public statements the gun control lobbies in the United States and in other Countries. As we wrote about earlier, the citizens of the State of Colorado recalled two State senators − Angela Giron and John Morse − for their support of gun control measures; it has been documented that Giron and Morse obtained financial and PR support from Bloomberg and other gun-control millionaires from New York in their campaign to remain in office.
It's unclear for how long Americans will still trust a small number of privileged individuals that would like to restrict the right to keep and bear arms for the Average Joe "for the sake of our children", while living well protected behind heavily armed escorts, often paid with the American taxpayers' money and equipped with these very same machineguns that would be otherwise banned from civilian possession in the United States as per the NFA, GCA and Hughes Amendment laws passed in 1932, 1968 and 1986 respectively.