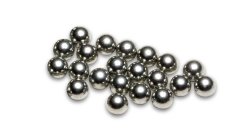 An unpleasant suspect of undue interference is now added. As discovered by AFEMS (Association of European Manufacturers of Sporting Ammunition) and IEACS (Institut Européen des Armes de Chasse et de Sport), an information paper forwarded on 3rd May 2020 by the Directorate-General for Environment's Expert Group on the Birds and Habitats Directives ("NADEG") to Member States' delegation and addressing the work of the European Chemical Agency (ECHA) on lead in ammunition, the Commission Services invited "NADEG members to contact the competent national authorities in charge of REACH, in particular their national representatives in the REACH Committee, to raise their awareness on the issue and to ensure a positive vote on the draft Commission Regulation. A vote in the Committee is expected in June 2020."
On May 8th, 2020, AFEMS and IEACS, in close coordination with FACE and the EU network, forwarded a letter to the Mr. Virginijus Sinkevičius and Mr. Thierry Breton Commissioners of DG ENV and DG GROW respectively, requiring a clarification on the matter.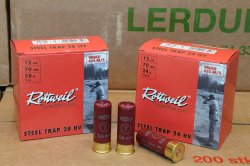 AFEMS and IEACS underline that "influencing the representatives of an expert group by encouraging them to consider taking actions towards the restriction of the use of lead ammunition, not only goes beyond DG ENV's competence, but also constitutes a breach of the rules that regulate the EU principle of impartiality."
AFEMS and IEACS also remember that "the activities of millions of law-abiding users are largely depending on the decisions taken by the REACH Committee on the use of lead ammunition". That's why it must be ensured that these decisions are "objective, unbiased, and without exercising undue influence on the decision makers".
You can be sure we will be consequently keep on fighting for our rights and for appropriate solutions – not for political ones worsening the situation for hunters, shooters, fishermen, the involved industries and, last but not least, also for the environment and for authorities.
The matter doesn't end here – stay tuned!