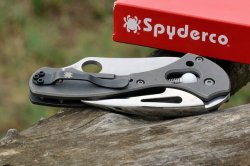 The original project of this "Tusk" knife was conceived by Sal Glesser in the early years of activity of Spyderco, back in the 80's. Maybe at the time the project was too far ahead so it was left on the shelf. More than 25 years later, his son Eric picked up the project and made it a reality, creating a higly effective mariner's tool. 

Spyderco Tusk features a folding plain edge blade, a sturdy stainless steel marlinspike and a milled slot in the marlinspike's that also serves as a shackle key for unscrewing and tightening threaded shackles. The Tusk handle is machined from solid titanium stock and houses the two different locking sistem of the blade and the spike.

Blade lock is a a sturdy Reeve Integral Lock (R.I.L.) mechanism also known as frame lock, while the marlinspike is securely locked in place with Spyderco's patented Ball Bearing Lock mechanism containing a special ceramic ball.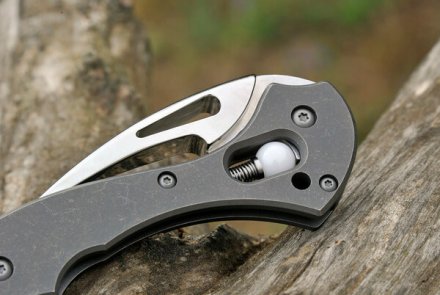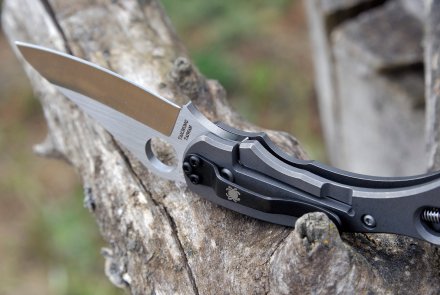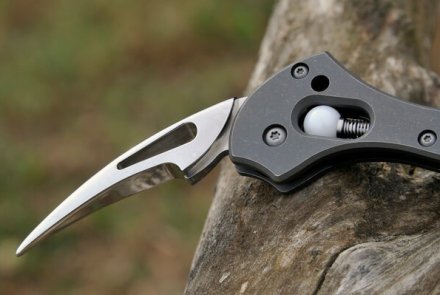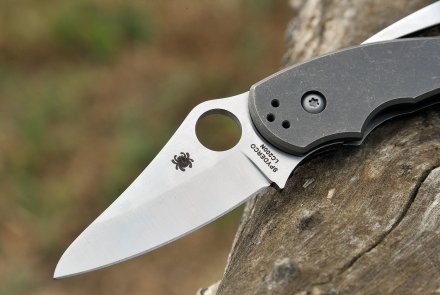 The Spyderco Tusk's blade is milled from LC 200 N steel, a nitrogen-alloyed tool steel that offers superior corrosion resistance and extreme toughness. The distinctive round hole on the blade facilitates easy opening and closing of the knife with one hand. Blade lenght is 60 mm (2.38" ), thickness is 0.118" (3.0 mm). At this time, the Spyderco Tusk is only available with a plain edge blade.
On the opposite edge of the handle is a 300-series stainless steel marlinspike, featuring a distinctive round-to-square cross section for increased leverage when loosening knots.
A milled slot in the marlinspike's body and the gap between it and the handle also servea as a shackle key. For carring purposes, the Tusk handle features a detachable and reversible stainless steel clip with a blued finish.
Spyderco Tusk weight is a mere 4,2 ounces (116 grams); overall lenght is 6.55" (166 mm) and closed lenght is 4.17" (106 mm).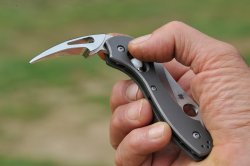 Spyderco's Tusk is certainly a niche product, devoted to a very specific environment and use, because of that it is constructed entirely of highly rust-resistant, state-of-the-art materials.
Its retail price, which is very close to 400 US dollars, is not so affordable for a tool that's produced in Taiwan, but is justified by the high quality of material and finising.