This video has been hidden because of an external service (YouTube) that could potentially collect personal data.Allow video services for the duration of the visitAllow video servicesStop allowing video services
This video has been hidden because of an external service (YouTube) that could potentially collect personal data.Allow video services for the duration of the visitAllow video servicesStop allowing video services
This video has been hidden because of an external service (YouTube) that could potentially collect personal data.Allow video services for the duration of the visitAllow video servicesStop allowing video services
This video has been hidden because of an external service (YouTube) that could potentially collect personal data.Allow video services for the duration of the visitAllow video servicesStop allowing video services
This video has been hidden because of an external service (YouTube) that could potentially collect personal data.Allow video services for the duration of the visitAllow video servicesStop allowing video services
The event is sponsored by Zeiss Optics, RWS Ammunitions, Härkila hunting clothes, Sauer Rifles and Blaser shotguns.
The event is a competition for hunting journalists from all over the world  that will challenge each other in different shooting sports such as running target, long range shooting and clay shooting.
On the first day a group of skilled shooting instructors helped the cotestants to hone their skills. Training consisted in optical sight setting, parallax and reticle adjustment, learning better shooting stances (standing, kneeling, prone) and correct use ASV adjusting system.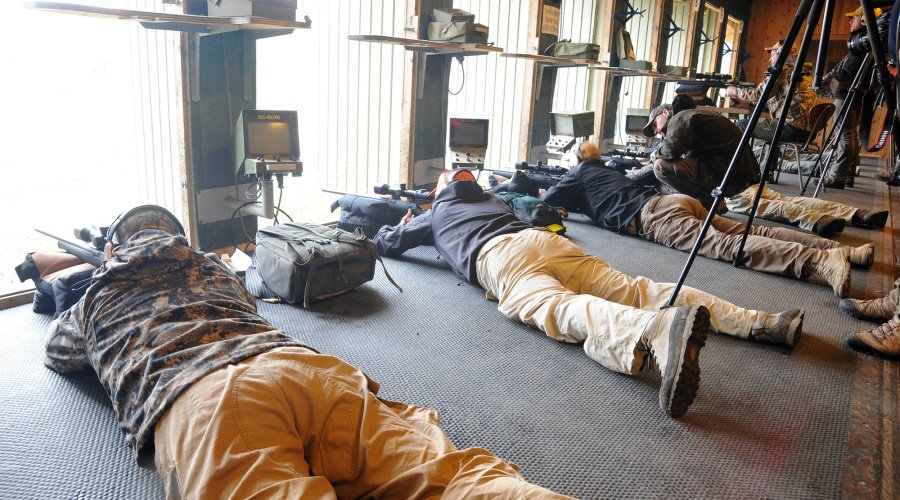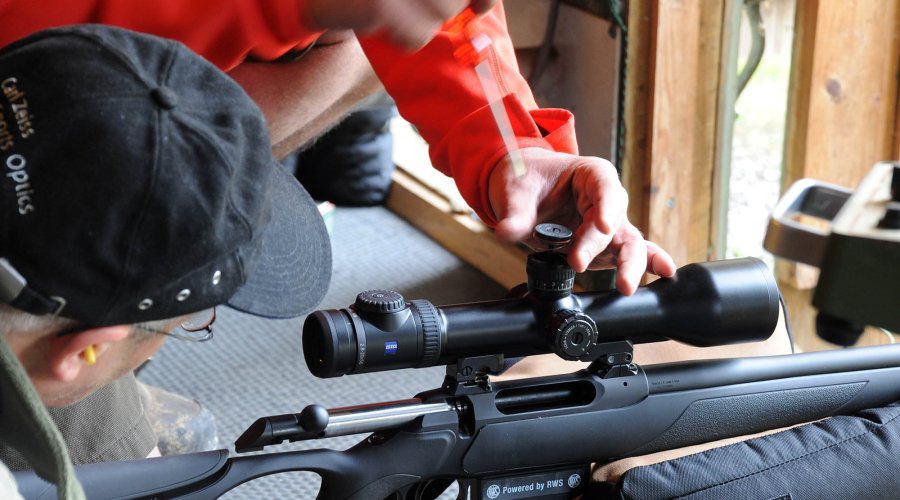 Each contestant was given a Sauer 202 bolt-action carbine in .308 Winchester caliber with a Zeiss Victory V8 2,8-20x56 rifle scope with plenty of RWS EVO and EVO Green ammunition: around 30.000 cartridges shot in two days!
The first hour of the training day was dedicated to range testing of each rifle to ensure that scopes were properly adjusted.
For running target training SAUER 303 autoloader carbines were used, while for clay shooting class the new Blaser F3 over-under was available in several configurations. Rottweil Steel Trap 24 and 28 grams ammunitions were on the field.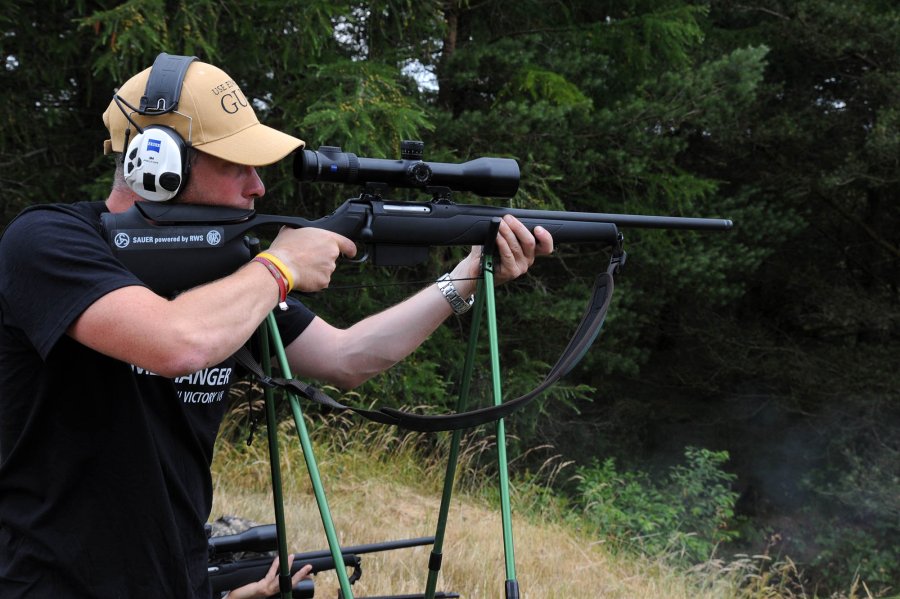 RWS held an interesting clinic with live fire demonstrations of the new HIT carbine hunting ammunition, showing to the journalist how to measure the permanent cavity of a simulated wound on a soap block. RWS HIT was presented the first time at IWA 2014. United with the proven qualities shared by all RWS rifle cartridges, it is a stable expan­ding design that is a great lead-free alternative for hun­ters who prefer a non-fragmenting bullet. All information for the lead-free hunting bullet RWS you'll find here RWS HIT.
The Ulfborg Skyttecenter features 35 different shooting ranges in a rather unique environment where dunes alternate with a thick forest, with shooting distances up to 600 meters.