Many may ask themselves now why one should change a company name that has been established for over 30 years. We talked to Andrea Ferkinghoff, spokeswoman of the management, about this: "Ferkinghoff has grown into a brand over the years. With our new name, we are doing justice to the steady growth and increasing internationalization of our company history. This step holds real opportunities – for our customers and partners as well as for our employees."

It's understandable in times of globalization and for a worldwide operating company to further open up to international markets also through the company name. And the word "international" can be understood in far more languages than the German term "Waffen".
Ferkinghoff International has already announced that very soon many new US products will find their way to the company headquarters in Bergtheim, Germany. Hunters and sport shooters can definitely look forward to CMC replacement triggers for GLOCK pistols and AR platforms, a variety of new Trijicon optics and new firearms from Kimber . We are sure that the Ferkinghoff International team will have many more guns and accessories from the SHOT Show 2020 in their luggage.

Currently Ferkinghoff International is importer of the following manufacturers: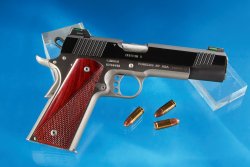 Altus 
Auto ordnance  
Bulldog  
Lyman   
Pro Shot 
Sun Optics 
Triple K
Soon available from Ferkinghoff International: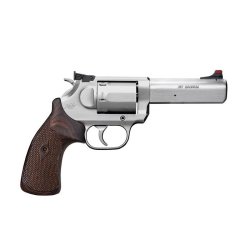 Kimber continues to expand its revolver range. The K6s family originally started with an ultra-short DOA revolver with internal hammer, 2" barrel and in caliber .357 Magnum. Ideal for concealed carry. Soon followed the DASA variants with double/single action trigger, available with either 2" or 3" barrel. Now the barrel of the Kimber K6s is again growing to 4" and can be pre-ordered in 2 versions from Ferkinghoff International.
The two versions differ mainly in the sights and the grips. The Combat comes with fixed white 3-dot sights and finger grooves in the checkered walnut grips. The Kimber Target does without the finger grooves in the walnut wood grips, but this version comes with an adjustable target rear sight with red fiber front sight. The two light 723-g revolvers in .357 Magnum are available at a price of 1299 euro (price may vary in your country).