The future of the German joint booth at the SHOT Show in Las Vegas, is now secure. After the German Federal Ministry of Economics and Climate Protection withdrew from sponsoring the joint stand, NürnbergMesse will take over sole organization of an "IWA Pavilion" for the coming year, according to a press release from Nuremberg. And that is good news, since no solution was on the table so far.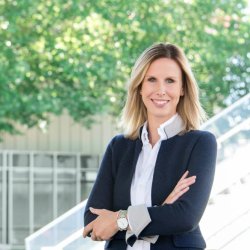 NürnbergMesse has organized the subsidized joint stand for German companies at SHOT Show on behalf of the Federal Ministry ror many years. In 2024, NürnbergMesse will for the first time continue to organize and sell the space in the USA independently and without government funding.
This is due to strategic decisions made by the German Federal Ministry in the foreign trade fair program, which rule out further funding for the joint stand at SHOT Show for 2024.
Rebecca Renn, Exhibition Director of IWA OutdoorClassics, begins her press statement with the foll, owing words: "First of all, we would like to thank both the Federal Ministry and all other partners and patrons for the many years of successful cooperation. As an exhibition company, our customers and their needs always come first. As IWA OutdoorClassics, we stand behind our market and behind our customers" emphasizes Renn, adding: "We are pleased to be able to continue to offer our customers such an opportunity and to present the IWA OutdoorClassics brand so strongly at the SHOT Show."
Why is IWA conducting the new trade show appearance at SHOT Show 2024 on its own?
Commenting on the decision to take sole responsibility for the Pavilion next year, Renn says that she is "particularly pleased to be able to continue to offerhttps://www.iwa.info/en/exhibitor/contact exhibitors such an opportunity and to be seen as a bonded partner in the industry ." Renn also says that the continuation of the German joint stand at SHOT SHOW as the IWA Pavilion is a "signal of the good relationship between the trade shows."
Exhibitors are pleased about the commitment of IWA OutdoorClassics in the USA: all potential exhibitors are now able to register their participation in the IWA Pavilion at SHOT Show 2024. Among those who have accepted are exhibitors from previous years – including Schmidt & Bender GmbH, but also new companies that can benefit from what IWA OutdoorClassics has to offer. "The IWA Pavilion at SHOT Show is a great project and has several advantages for us," explains Moritz Rainer, COO of FBT Fine Ballistic Tools GmbH. "We are very pleased that IWA OutdoorClassics offers us such an opportunity to participate in international industry events like the SHOT Show in Las Vegas, absolutely living up to its role as a driver of our business sector," Rainer continues. This also makes the company the first international company at the IWA Pavilion at SHOT Show 2024. And that's new, because the limitation to German companies no longer applies with the elimination of the subsidy and creates new potential.
ATTENTION: the registration deadline for exhibitors ends already in September 2023, and places are obviously very much in demand. Interested exhibitors should contact the IWA OutdoorClassics organization team directly. All contact information can be found at: https://www.iwa.info/en/exhibitor/contact.
IWA 2024: "Young Innovators" joint stand also affected by decision of German Ministry of Economics
The "Young Innovators" joint stand is also affected by the current changes on the part of the Federal Ministry. So unfortunately, there will no longer be a government-funded joint booth for German start-ups at IWA OutdoorClassics 2024. "We very much regret the decision regarding the funding of a German joint booth at IWA OutdoorClassics 2024,"  Renn explains. "However, with the expansion of the Newcomer Area, we are also creating a powerful alternative here under our own power and are thus strengthening the back of young innovative companies at IWA OutdoorClassics 2024," Renn comments further. 
---
IWA OutdoorClassics 2024: from February 29 to March 3, 2024, in Nuremberg

IWA OutdoorClassics is the world's leading trade show for the hunting and target sports industry. From hunting, sporting and airsoft guns to apparel and professional outdoor equipment to personal safety needs – the product portfolio of IWA OutdoorClassics represents the complete trade structure. In 2023, around 1,100 exhibitors welcomed a total of 34,000 trade visitors from 119 countries to Nuremberg. In 2024, IWA OutdoorClassics celebrates its 50th anniversary. The exhibition dates are February 29- March 3, 2024. in the Exhibition Center Nuremberg.
Since the IWA remains as usual a trade show for trade visitors, you can look forward to our coverage at all4shooters.com. This way you will not miss any novelty.
---
Click here for the NürnbergMesse website with all information on IWA 2024.