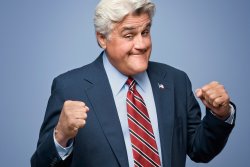 Matthias Clamer/Corbis Outline
The buzz hit the world of U.S. gun enthusiasts on November 20th, when notorious comedian and TV host Jay Leno announced publicly that he would not appear as scheduled to the State of the Industry Dinner at the Venetian Hotel in Las Vegas, planned for January 20th.

The State of the Industry Dinner is organized yearly by the National Shooting Sports Foundation − the national trade association for the firearms industry of the United States − as a side introductory event for the SHOT Show, NSSF's owned trade show for the international sports shooting, hunting, outdoors, defense and security firearms, ammunition and accessories.
Guests at the State of the Industry Dinner are entertained by popular personalities; previous showmen that appeared at the gala dinner include Larry the Cable Guy and the Penn & Teller duo.

Jay Leno announced the decision during a phone call with Mother Jones and the Association for National Progress, an independent journalism website. According to his words:
«I understand it's Newtown, and of course I get it. It's just sometimes, mistakes get made».

NSSF - National Shooting Sports Foundation
As a matter of fact, the National Shooting Sports Foundation has its headquarters in the city of Newtown Connecticut − the town that was shaken by the Sandy Hook Elementary School shooting on December 20th, 2012.
The Coalition to Stop Gun Violence and other anti-gun lobbies such as Everytown for Gun Safety and Moms Demand Action mounted a massive campaign to call Leno to cancel his appearance in early November 19th, with blast e-mails, posts on social media and an online petition − a campaign which "shamed Jay Leno into canceling" his appearance.
All the above-mentioned "gun control advocacy groups" are funded by wealthy businessmen such as George Soros and Michael Bloomberg; the CSGV is headed by Josh Horwitz, who had rabid words against the National Shooting Sports Foundation and Jay Leno upon news of his scheduled appearance: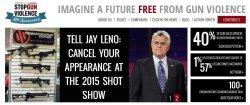 Coalition to Stop Gun Violence
«That would be the same NSSF that has accused Newtown survivors who have advocated for tougher gun laws of reacting irrationally because they are "angry" and "fearful", the same NSSF that continues to lobby against even the most modest proposals such as universal background checks for all gun sales, a reform which is supported by 92 percent of gun owners nationally. [Jay Leno's] sudden embrace of the gun lobby comes out of left field. He has never publicly voiced support for the NSSF and it is unclear why he is now helping them to hawk their wares».
Of course, Josh Horwitz forgot to mention that the NSSF provided more support to the Newtown victims and their families than any other charity or organizations, and that the support for universal background checks is not even a third of what he declares.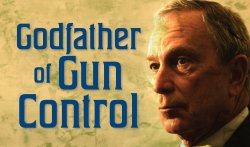 However, the National Shooting Sports Foundation responded to Mr. Leno's appearance's cancellation with a press release, the following day:
«We are clearly disappointed by Jay Leno's decision not to perform at the 2015 SHOT Show State of the Industry Dinner. He unilaterally cancelled his promised appearance due to pressure from the anti-gun lobby, which included false statements about our industry and its commitment to genuine firearms safety, which we attempted to personally correct with him, but to no avail.

We are not deterred by their publicity seeking nor are we unfamiliar with the bullying political tactics of the gun control groups that seem to have as little respect for the First Amendment as they continually demonstrate with regard to the Second Amendment.

We are proud of the many programs that we run that meaningfully contribute to public safety including our long standing Project ChildSafe and Don't Lie for the Other Guy  initiatives in addition to our members everyday work in compliance with comprehensive federal and state laws. We will not allow the lawful commerce in firearms nor our industry to be demonized and we will continue to speak out for the Second Amendment rights of the millions of law-abiding citizens who are our customers.
Despite Mr. Leno's cancellation, we look forward to having our biggest and best State of the Industry Dinner to date with a performer that respects the contributions of our industry and the customers it supports.»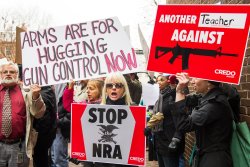 The Daily Beast Company, LLC.
It appears clear that, despite the continuous attempts by well-funded, elitistic lobbies to silence second amendment supporters, the NSSF and many others are unwilling to cave in like Jay Leno did − a decision for which he is now being called a "coward" by some Internet news sites.

At the same time, though, we are sadly aware of the fact that this will not be the last move of gun control freaks (or just "control freaks") against Second Amendment rights; the NSSF seems to be one of their primary targets, but, like a Minuteman, said target will prove extremely resilient.

Although based in Europe, all4shooters.com stands with all Second Amendment supporters in the United States − we are perfectly aware that no right to keep and bear arms can be instated in Europe if it falls in the United States! − and encourages the NSSF to keep up the fight for the rights of millions of law-abiding gun owners in America, a fight which we are willing to support from our side of the Atlantic in any way we possibly can.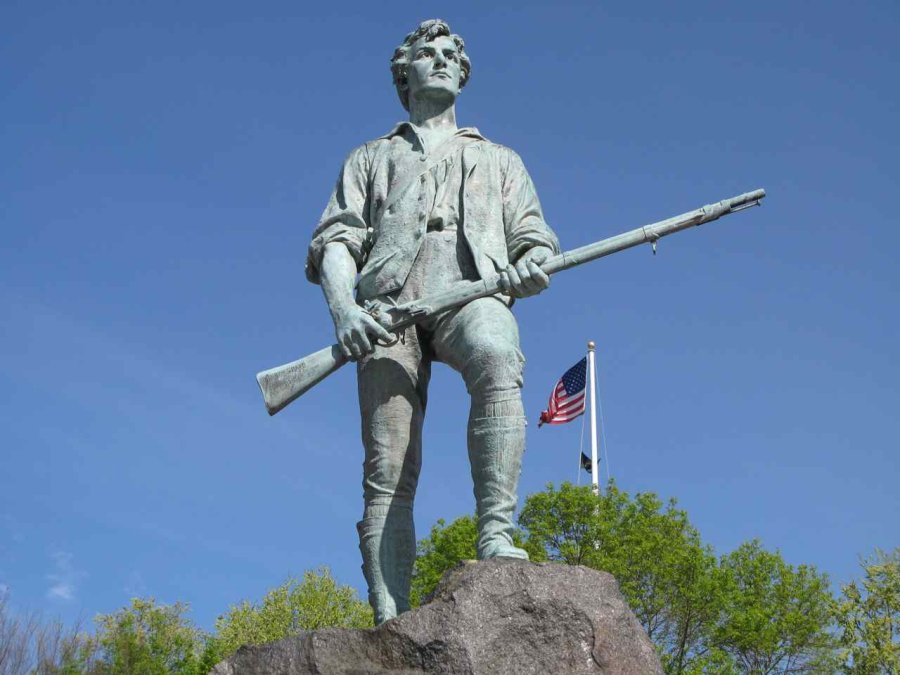 Veterans for a strong America
---