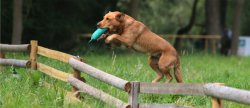 The Game Fair has been hailed as the "world's biggest country sports and outdoor pursuits event" and Ragley is hosting this spectacular 3 day show.
The Game Fair offers a memorable experience for the whole family with over 900 exhibits including falconry, country crafts, guns, fishing, country fashion, food and drink.
This will be the third time Ragley Hall has hosted the event which is expected to attract more than 100,000 visitors.
Here are some interesting facts taken from the 2014 edition: visitors are 49% Female, 51% Male, the average age is 43 years, 75% ABC1. Leisure and Shopping are key motivations for visitors to attend. Average spend for visitor is: at Show £195, post Show: £171. 80% visitors participate in one or more countryside sports. Average spend on Countryside sports annually is in excess of £2000.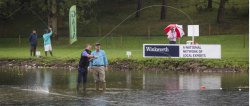 Here are some highligts of the Fair: 
Gunmakers Row at The Game Fair is the most comprehensive shooting exhibition in the UK featuring the world's leading importers, distributors, retailers and gunmakers, enticing potential customers from throughout the UK and abroad.
Airgun Experience features the top manufacturers, an extensive airgun shooting range and a "Try before you buy" for exhibitors to demonstrate the latest airgun technologies on a live range.
The Shooting Line is designed to appeal to everyone regardless of whether they are top 
shots, game shots, experts or beginners. It has become a major annual clay shooting event and includes The Game Fair 40 Bird Competition, Pay and Clay stands (with guns provided) and the Gun Store.
Gundog Row is the hub for all visitors with an interest in dogs, whether working or family. A wide range of information and products are on offer, including dog food companies, kennels, welfare organisations, gundog training equipment and dog accessories alongside the competition pens and demo arenas.
Fisherman's Village is recognised as the UK's leading outdoor fishing exhibition. It caters for all angling disciplines and attracts the leading manufacturers and retail exhibitors. This area enables exhibitors and their clients to try out rods and tackle, giving an interactive sales advantage.
Ragley Hall, Park & Gardens are run as a tourist attraction and events venue as well as being a family home to the 9th Marquess and Marchioness of Hertford and their four children. Ragley is located 2 miles South West of Alcester just off the A435/A46. 8 miles from Stratford-upon-Avon, in the United Kingdom.