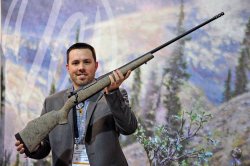 Weatherby introduced both a new cartridge and a new caliber of bullet to its line, the 6.5-300 Weatherby Magnum. 
"We have taken - Nothing shoots flatter, hits harder, or is more accurate -  to a whole new level with what is now the fastest production 6.5mm cartridge in the world," states Adam Weatherby, Executive Vice President and Chief Operating Officer of Weatherby, Inc., "the speed and energy of this cartridge is unprecedented and worthy of carrying the Weatherby name, all while exhibiting very manageable recoil."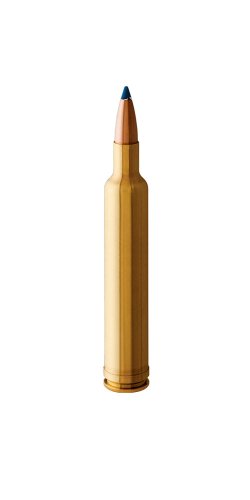 Combined with high Ballistic Coefficient (BC) projectiles designed for long-range shooting, the velocity of the 6.5-300 Weatherby Magnum opens a whole new world of possibilities for competitive shooters and provides hunters with the terminal performance every Weatherby shooter is accustomed to. 
Not only is it the fastest, but the energy that each bullet carries downrange is disproportionate to its size. 
The 6.5-300 Weatherby Magnum delivers bone-crushing penetration and hits with enough force to take down large game with intense hydrostatic shock, all while exhibiting match-grade accuracy and consistency.
Weatherby will offer 3 different options in loaded ammunition for the 6.5-300 Weatherby Magnum. 
Combining the exceptional terminal ballistics of Barnes and Swift bullets, these loads range from 3,531 feet per second to 3,395 feet per second at the muzzle. 
The 6.5-300 Weatherby Magnum will be chambered in the New Mark V family of rifles and offered in the Accumark, Accumark RC, and Ultra Lightweight models.

6.5-300 Weatherby Magnum is currently available with Swift Scirocco II 130 grs. and Barnes LRX 127 grs. bullet.