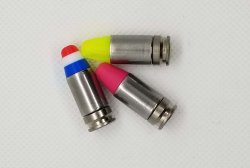 Shell Shock Technologies, a US company committed to developing innovative technologies for the ammunition industry, announced that its sponsored shooter John Vlieger, won High Overall and First Place in the Open Division at the TPS USPSA at CMP Alabama Sectional 2020, held Aug. 14 – 16, 2020 at the CMP Talladega Marksmanship Park in Talladega, Alabama. Vlieger competed against 262 competitors to finish with 983.5884 match points and a time of 113.10.
It's the first important victory achieved by a shooter using NAS3 cases for cartridge reloading."Even in high heat, high humidity, and high stakes my gun and gear remain solid. Zero malfunctions of any kind, and the confidence to attack each stage of the match. Shell Shock Technologies' NAS3 cases helped me take home another title, and they'll be in my magazines through Nationals," commented the very strong US shooter.
John Vlieger has so far fired over 65,000 rounds reloaded with Shell Shock Technologies' NAS3 cases since becoming sponsored in 2017 and plans to continue using them.
Shell Shock Technologies' revolutionary NAS3 cases
What makes Vlieger's victory particularly significant is that he competed using the revolutionary NAS3 composite shell cases, which offer great advantages over brass ones.

NAS3 cases are made of two different materials: the base is made of nickel-plated solid aircraft-grade aluminum, while the actual cylinder is nickel alloy.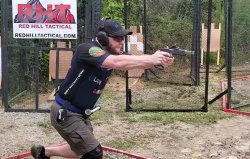 NAS3 9mm cases are 50% lighter than brass ones, are self-lubricating, less abrasive, cleaner, and they don't wear and or damage the ejection system and are therefore particularly suitable for the +P type cartridges. In addition, these cases offer higher corrosion resistance, more tensile strength (2 times stronger) and are more elastic than brass cases.
NAS3 cases will not chip, crack or stretch with use and can be reloaded many times more than brass cases using S3 Reload dies, also produced by Shell Shock Technologies.
NAS3 cases can be picked up from the ground using a magnet and their bases can be colored for easy identification when loading. At the moment the 9x19 mm is the only caliber in which NAS3 technology cases are available, but the company has announced the imminent market launch of a .223 Remington version.

About prices: a box of 1000 unloaded cases is sold for 100 USD. Surely, the price factor is a nice advantage too. Hopefully we will be able to try them in person. In the meantime, stay tuned for the latest news from around the world.

---
To learn more: www.shellshocktechnologies.com/