RUAG Ammotec, Europe's leading producer of ammunition,  attended the 2018 SHOT Show in Las Vegas presenting  its  GECO and Swiss P brands at the booth of RUAG Ammotec in the Law Enforcement environment of SHOT Show. In fact a mix of civilian and military products have been showcased for the US markets.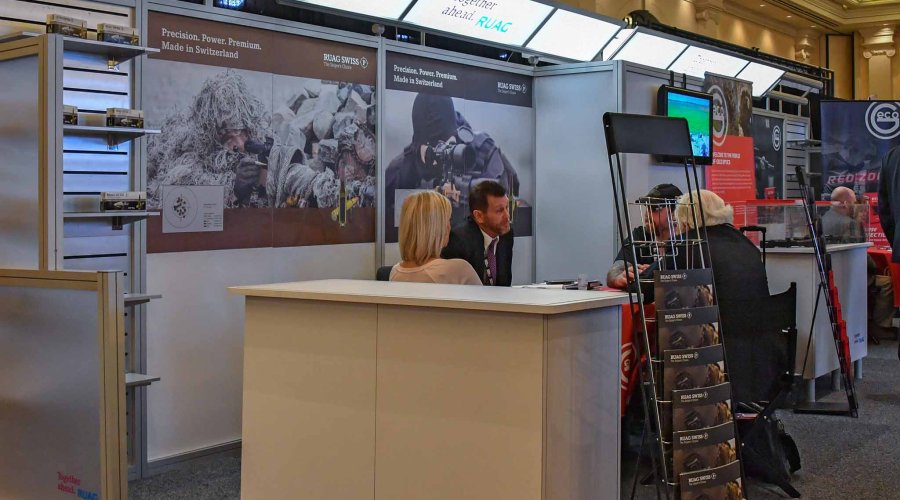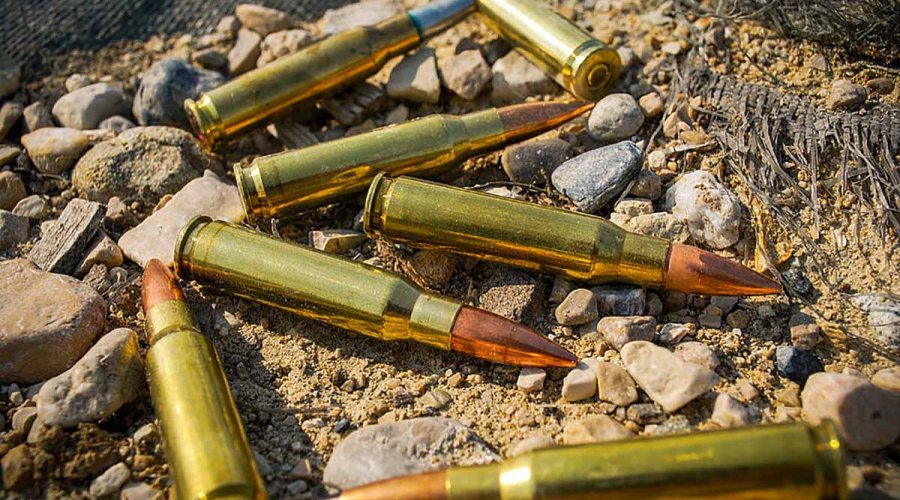 Let's start with the Law Enforecment segment: RUAG Swiss P showcased its professional and military ammunition lines. That's the spear tip of RUAG's professional products range.
RUAG Swiss P range of products covers all sniping and long-range tactical applications with a plethora of options that make it unique on the global market. Offering perfectly matched ballistics, all RUAG Swiss P cartridges provide the same point of impact over the operational range, so that even should tactical situations require a load change, no adjustment would be required, allowing the shooter to remain entirely focused on the mission and obtain consistent first-shot hits.
Analyzing the offer of RUAG, we would say: the company produces high quality ammunition for Military and Law Enforcement markets all over the world. The German and Swiss Army are two of the main customers of RUAG Ammotec for highly specialized NATO-qualified ammunition. But RUAG Ammotec  is also open for other international military tenders to deliver ammunition worldwide according tio the needs of "authorities". 
RUAG Ammotec is working on an international level for military and civilian markets  with manufacturing capacities in Swizzerland, Germany, Hungary, Sweden and the United States. Main location in the US is Tampa, Florida. And as we heard also new "South American" production facilities could be an option for the future.
GECO: ammuntion and new optics for the US-market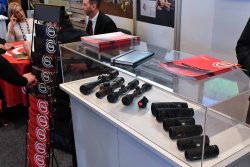 But let's go back to the civilian markets: GECO showcased its wide range of high quality sporting and hunting centerfire ammuntion for the US-market.
But GECO also presented its new line of optics, including riflescopes, binoculars and red dot reflex collimators; recently introduced at the IWA Show in Nuremberg, Germany in 2017. GECO Optics are a new entry on the US market.
New Optics products  for hunters and shooters coming from an ammunition manufacturer? It is not so far fetched as it seems. Actually, Gustav Genschow & Co. (GECO) sold binoculars under the GECO brand as far back as the 1930s.
GECO offers three lines of GECO rifle scopes: GECO, GECO Gold and GECO Black; respectively, entry level, mainstream and flagship level, for sporting and tactical purposes. Likewise, GECO binoculars are also offered in GECO and GECO Gold levels.
The GECO Black top of the line riflescope is presently offered in a single product, the 1-8X24I TAC.
GECO Gold include four optics from 1-6X24I to 2,5-15X56I, while the GECO line includes five optics from the 3-9X40I to the 4-12X50I and the 1x20 Reflex red-dot.
GECO Binculars include four models, from 8x32 to 10x42, while the GECO Gold is based on five models, from 8x42 all the way to the 12,5x50.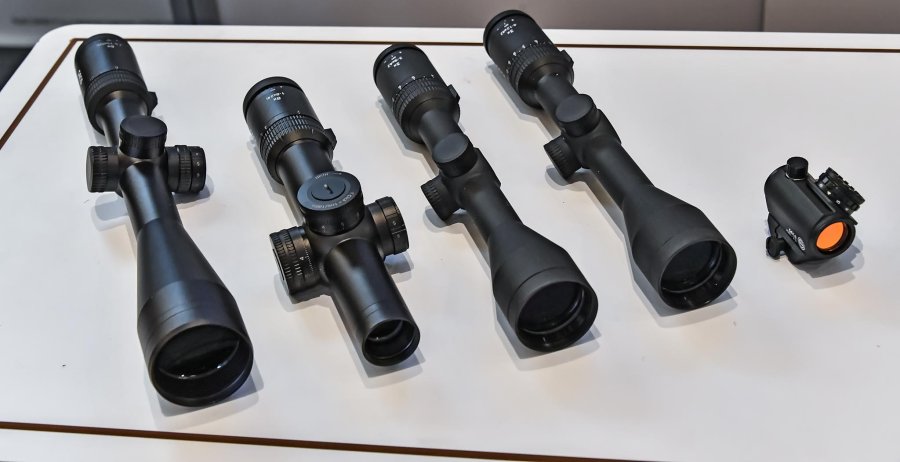 Pricing and time of availability in the United States are not yet fixed. Additional information on GECO Optics are available on the manufacturer's website.
For all EU-markets. Here are our first reviews of the products already available:
GECO, GECO Gold and GECO Black telescopic sights
Stay tuned with all4shooters!
We are expecting some more new GECO optics at IWA in March.
---
RUAG is an international aerospace and defence technology company.  The headquarters of the holding company is in Berne (CH). RUAG has production sites in Switzerland, Germany, Austria, Hungary, Sweden and the United States. The company has around 8,800 employees worldwide, of which 5,000 are in Switzerland.