+++ UPDATE November 24, 2022 +++ Czechoslovak Group (CSG), headquartered in Prague (Czech Republic), an industrial Group active globally in five strategic business segments (aerospace, defense, automotive, railways, and business projects) announced the acquisition of 70 percent stake of Fiocchi Munizioni. CSG is 100% controlled and led by Michal Strnad, an entrepreneur who has been able to transform CSG into the most important relevant industrial group in the Czech Republic with a strong international footprint. CSG employs more than 8,000 people worldwide and owns a portfolio of industry-based companies across the civil and defense sectors. Over the years, CSG has entered numerous strategic alliances with top-tier European and US multinationals, including General Dynamics, Siemens, Stadler, Raytheon, Lockheed Martin, Boeing, Airbus, NexterSystems, and Rheinmetall. 
The transaction envisages CSG's acquisition of a 70 percent stake in Fiocchi Munizioni, in partnership with the Fiocchi family and Charme Capital Partners, that will maintain the remaining 30 percent stake to ensure continuity with both the Company's 146-year tradition and the recent development achieved since the acquisition by Charme Capital Partners in late 2017.

Michal Strnad, Chairman of CSG, commented on the transaction: "This transaction marks a major milestone for the entire CSG, as the investment in Fiocchi is the largest financial investment in the history of our group. Today we become the majority shareholder and partner of a global leader in the field of small-caliber ammunition, with a solid presence in NATO countries. Fiocchi Munizioni, like CSG, has been built by several generations of the Fiocchi family. We consider the Fiocchi family's commitment to the management and development of the company to be a strong asset and we want to further develop the company in close partnership with them. We also deeply appreciate and respect what Charme Capital Partners has been able to achieve over the last five years, and we will treasure its precious legacy going forward thanks to its reinvestment as a minority shareholder."
Stefano Fiocchi, Fiocchi Munizioni Chairman and representative of the Fiocchi family, added: "Our family has supported Fiocchi Munizioni since 1876, when it was founded by my ancestor Giulio Fiocchi. A few years ago, we decided to open our family business with a new partnership with Charme Capital Partners to foster Fiocchi Munizioni's growth, implement a modern managerial approach and eventually strengthen our leadership position globally. We are grateful to Charme Capital Partners for the success that we have built together. Today we welcome a new strategic partner that will be able to guide Fiocchi Munizioni to new achievements. I believe that my family and Michal Strnad share a similar entrepreneurial culture and a true desire to grow the business of Fiocchi Munizioni and CSG. We are looking forward to the future together with the CSG."
New Holding FCC S.p.A. (Fiocchi-Charme)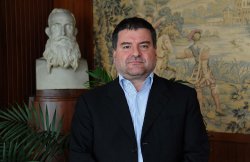 The acquisition of the majority of Fiocchi by Charme III takes place alongside corporate and managerial continuity. The new holding company has been called FCC S.p.A. (Fiocchi with Charme), and is 60% owned by Charme III, a industry-oriented, pan-European private equity fund with  committed capital of €650 million and offices in Milan, London and Madrid.
The remaining 40% is held by Giulio Fiocchi S.p.A., with a reinvestment driven by the requirement of the Fiocchi family to maintain a significant stake in the new group. Under a managerial standpoint, Stefano Fiocchi has been confirmed as Chairman and CEO of Fiocchi.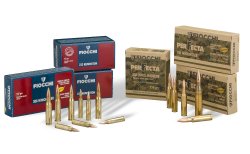 Matteo di Montezemolo, CEO of the Charme Funds, commented: "Fiocchi represents a great investment opportunity for Charme III in a global leader, operating with an excellent brand, a unique proprietary know-how and high quality products characterized by a strong content of innovation. These are the distinctive leading features that have always characterized the investment strategy of the Charme Funds and that ground the strategic and operating support we will provide to Fiocchi to achieve its ambitious international growth plan that we have shared".
Luigi Sala, Chairman of the Charme Funds and of FCC S.p.A. commented: "Our investment in Fiocchi represents an industrial transaction, typical of the Charme Funds, aimed at sustaining the growth of a family owned company. Our goal is to support Fiocchi in its global expansion plan, in partnership with the family, promoting a new phase of strategic development in which we will provide the company with the resources necessary for growth and will make available our consolidated international network".
We are waiting to know the development of this deal that involves one of the historic companies of the Italian firearms sector as well as an excellence that has contributed to the diffusion of "Made in Italy" products in the world. We will keep you informed.
Stefano Fiocchi, Chairman and CEO of Fiocchi, commented: "Thanks to the partnership with Charme III, Fiocchi expects to continue on its global development path, through a significant growth phase starting from 2018 that is based on a new industrial and investment plan also covering the historic manufacturing site of Lecco. The goal of the transaction is to further strengthen Fiocchi under a strategic, industrial and financial standpoint, in order to enhance growth and exploit the market developments envisaged in the US and internationally, with the aim to list the Company in the medium term."
Michele Preda, Chairman of Giulio Fiocchi S.p.A., commented: "Together with the Fiocchi family, we are very satisfied about the partnership with Charme III, which represents a leading investment funds at a pan-European level that has already demonstrated, in its previous investments in leading Italian family owned companies, to be able to combine the achievement of clear industrial objectives with the preservation of the history and values of each company."