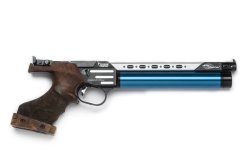 A company like Pardini Armi, with 40 years of success (their first pistol came into production in 1976) and seven medals (three gold) at the Rio 2016 Olympics, probably needs no presentation. 
Now they are adding new customization opportunities to their air pistol models. Not only for the K12 New air pistol introduced this year, but also for their best seller, the Pardini K10.
The K12 New has a brand new barrel cover for up to 8 counterweights intended to vary the center of gravity of the gun. From July 2017, the possibility of achieving an even more accurate balance was extended, as optional, to the K10, still well represented in the shooting events. 
The kit, which can be purchased separately and capable of upgrading all K10s sold so far, includes a lightweight alloy cover and up to 8 counterweights of 5 grams each that can be mounted on it. The cover, 45 grams heavy, can be inserted around the barrel after removing the front-sight holder and secured by tightening two Allen screws.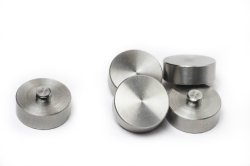 The operation is very simple and can be accomplished by the shooter. Offered in 4 different colors (black, silver, red, and blue), the barrel cover can be combined with 6 already available cylinders (black, silver, red, blue, white, and pink) to provide a total of 24 color variations. The kit can be purchased from distributors mentioned on the company's website or by contacting Pardini Armi directly.