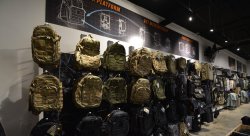 California based 5.11 Tactical entered into a definitive agreement to be acquired by Compass Diversified Holdings ("CODI"), a company owning leading middle market businesses, for a purchase price of US $400 million. The acquisition is expected to close within the next 45 days.
5.11 is a leading designer and marketer of purpose-built tactical apparel and gear serving a wide range of global customers including law enforcement, military special operations and firefighters, as well as outdoor enthusiasts.
CODI owns and manages a diverse family of established North American middle market businesses. Each of its current subsidiaries is a leader in its niche market, and includes electronic circuit manufacturing, medical supplies, magnetic products, environmental services, gun safe manufacture, food products and more.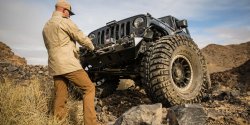 photographer: jesse clements
CODI's initial equity ownership in 5.11 will be approximately 97.5%, and 5.11's management team will also invest in the transaction alongside CODI.
"5.11 represents a strong addition to our family of leading middle market businesses, and we welcome the opportunity to serve law enforcement, first responders, military personnel as well as the tactical consumer market," said Alan Offenberg, CEO of CODI.
Tom Davin, CEO of 5.11, and Francisco Morales, President will continue to serve in the same roles at the company. Mr. Davin commented, "At 5.11 our mission is to create purpose-built, functionally innovative tactical apparel and gear for the most demanding situations. CODI's acquisition of 5.11 provides an excellent platform to further that mission."