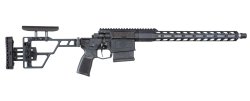 We used to know SIG Sauer mostly for its pistol and semi-automatic rifles. Until now - SIG Sauer has just dropped its first precision bolt-action rifle since the 1990s, the Cross rifle, which is also SIG's first bolt-action rifle entirely manufactured in the USA. Not content with this novelty, SIG also introduces a new cartridge, the .277 SIG Fury.
Manufactured at the SIG Sauer US facilities in New Hampshire, the Cross was developed with the input of hunters, military snipers and elite long-range shooters to meet the demands of both precision long-range shooting and extreme backcountry hunting.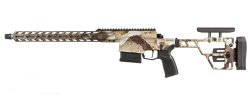 It's a lightweight and compact precision hunting rifle with a foldable SIG precision stock, a one-piece aluminum receive r that eliminates the need for bedding the action, and a stainless-steel rifled barrel with a free-float M-LOK handguard. Other features include 2-stage match-grade trigger externally adjustable from 2.5 – 4 lb, ambi-safety, a three-lug bolt design with a 60-degree throw and interchangeable bolt handle
SIG Sauer Cross, the "crossover" rifle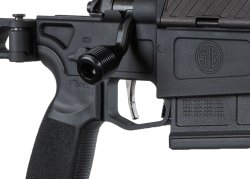 Tom Taylor, Chief Marketing Officer and Executive Vice President, Commercial Sales, explains why they called it Cross: "Hunting rifles are typically focused on less weight, and accuracy is secondary. Precision rifles are designed for extreme accuracy, with no weight limitations. What was missing from the market was a true crossover. Our product management team and engineers took the best of both worlds and developed the Cross featuring the characteristics of a hunting rifle, with the accuracy of a precision rifle."
Available in 6.5 Creedmoor, .308 Win, and the soon-to-be-released 277 SIG Fury Hybrid Ammunition, the Cross comes with a black anodized or First Lite Cipher Armakote camo finish. The precision stock is spring-loaded for one-handed operation and can be fully adjusted for length of pull and comb height with no tools. Five-round polymer magazines are AICS compatible. A full-length replaceable Picatinny rail allows for optics mounting, 20 MOA, and 0 MOA. Weighing in under 6.5 lb / 2900 g, it's the lightest, most portable rifle in its class (up to 40% lighter).   MSRP for the Cross is 1779 USD, which is an interesting price point.

The .277 SIG Fury hybrid cartridge
With the Cross, also comes the new cartridge. Basically, the .277 is the same 6.8x51 mm ammunition developed for the US Army's Next Generation Squad Weapon program – a high pressure, hybrid-cased cartridge that couples a steel base with a brass case. The SIG Sauer 6.8mm hybrid ammunition is designed for increased penetration at greater distances, and according to SIG's claims, it can reach 3000 fps velocity from a 16″ barrel. The .277 SIG Fury is awaiting approval from SAAMI, probably in time for the next SHOT Show.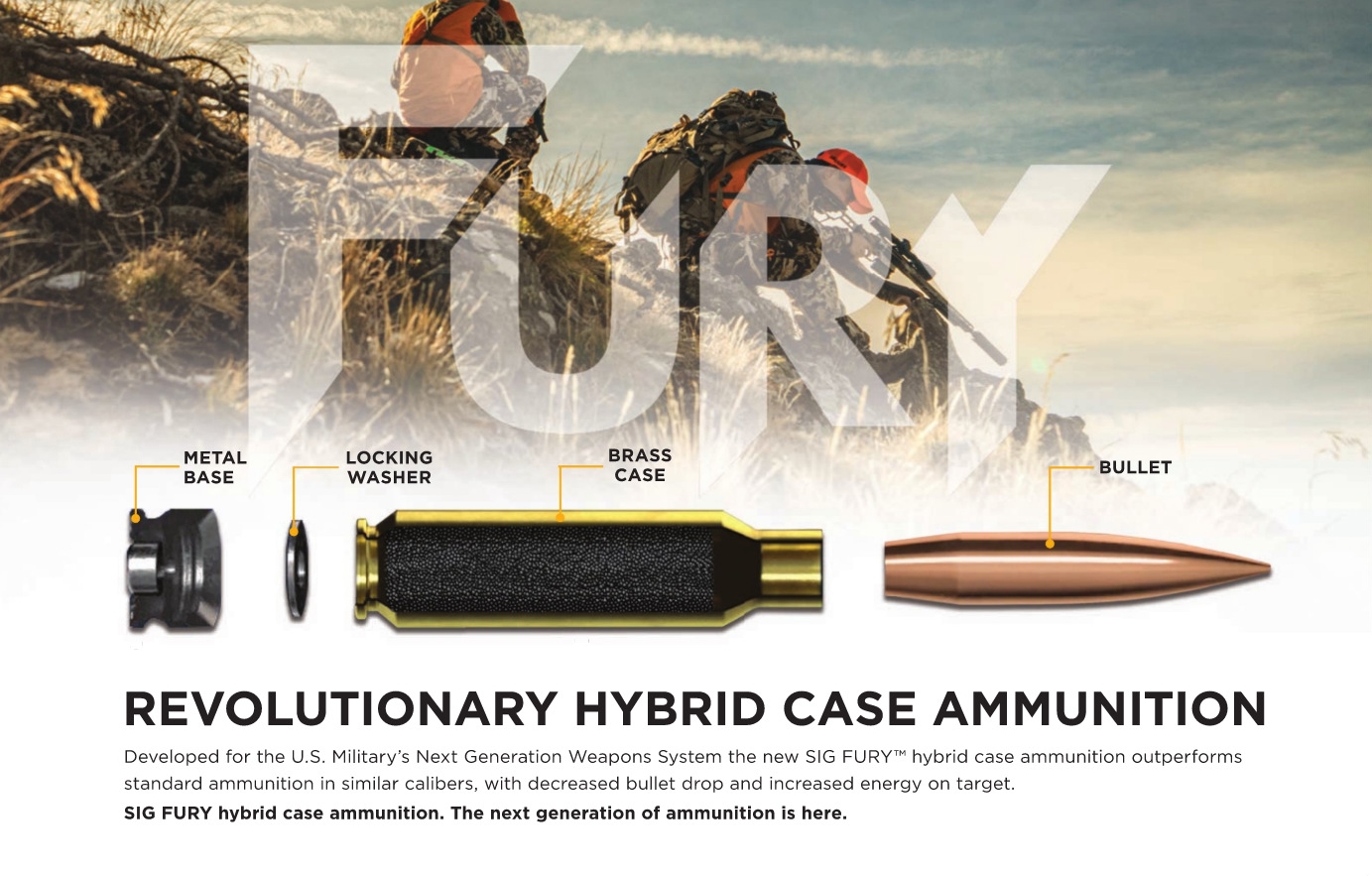 With the new bolt-action rifle and cartridge, both intended for the huge hunting market, SIG Sauer really proves to be a leading all-round firearms and accessories manufacturer. 
We at all4shooters.com / all4hunters.com look forward to testing the Cross rifle and the .277 SIG Fury ammunition. Stay tuned!
Cross bolt-action rifle specs 

| | | |
| --- | --- | --- |
| | Cross Bolt-Action Rifle (6.5 Creedmoor) | Cross Bolt-Action Rifle (.308 Win / .277 Fury) |
| Overall length:  | 35.5"/ 902 mm | 36.5" / 927 mm |
| Folded length:  | 27"/ 686 mm | 25"/635 mm |
| Barrel length:  | 18"/ 457 mm | 16"/ 406 mm |
| Barrel twist:  | 1:8 | 1:10 / 1:8.5 |
| Weight (w/o magazine):  | 6.4 lb / 2903 g | 6.2 lb / 2812 g |