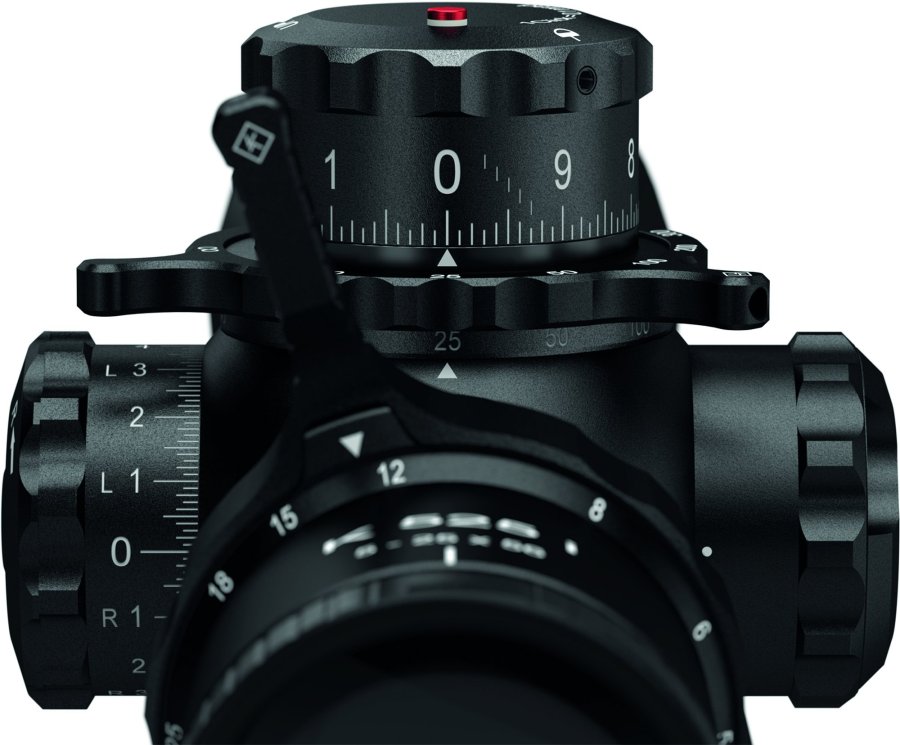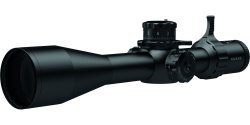 The Kahles K525i DLR is now one of the most sought-after tactical riflescopes for ambitious sport shooters around the globe. It is based on the K525i and combines maximum optical performance and precision with unique handling and ergonomics. The DLR models have also been optimized for the high speed requirements of Dynamic Long Range competitions. It therefore features an extra-wide field of view, easy-to-read clicks, extra-long adjustment lever and parallax spinner. Due to the great success of the DLR concept, two new models with SKMR reticle will be added to the range for the SHOT Show. Like the SKMR4 reticle, the SKMR reticle (Shannon Kay Milling Reticle) was developed by Shannon Kay. It is a popular reticle among sport shooters for PRS and other medium and long range dynamic competitions. As a simple, clear alternative to the SKMR4 reticle, it is an important addition to the DLR line. The K525i DLR with SKMR reticle will be available in the CCW (counter-clockwise) version, at a suggested retail price of €3,550.
And another new riflescope for 2022: Kahles Helia 1.6-8x42i


The new Helia 1.6-8x42i expands the Helia series as a versatile riflescope, which is particularly suitable for stalking and driven hunting thanks to its low weight and compact dimensions. With a large field of view of 25 m at 100 m at the lowest magnification combined with an extra-bright 4-dot illuminated reticle, it is suitable even for hunting in bright daylight. According to the manufacturer, the high-performance optical system delivers exceptional edge-to-edge sharpness and a brilliant, true-color image. The objective lens diameter of 42 mm allows sufficient light to pass through to the pupil even at dusk. Should it still be used at night, it is ideally suited for the combination and attachment of night vision devices. Together with the proven Automaticlight function, it offers all the important features for active hunting by day or night. The optionally available models with SR rail (SR), ballistic drop compensation (SV) and other useful accessories are available for personal customization.
Technical highlights of the new Kahles Helia 1.6-8x42i

Lightweight, compact scope for stalking and driven hunting
Ideally suited for night hunting in combination with night vision devices
Wide field of view (up to 25 m/100 m) with up to 8x magnification
Powerful optics system with exceptional edge-to-edge sharpness
Extra bright day/night illuminated reticle with intelligent automatic switch-off 
The new Helia 1.6-8x42i riflescopes will be available from retailers at 1750 euros (1820 euros with SR rail) starting from April 2022.