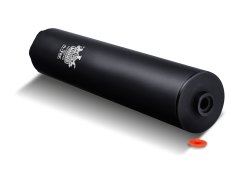 In addition to numerous bolt-action rifles from the M 12 and M 03 series, MAUSER is also individually presenting the MAUSER M 98 Magnum Action. This system, in finished condition, allows rifle manufacturers to work together with hunters to create custom big game rifles. The MAUSER M 98 Magnum action is made using high-grade quality steel. The product will be delivered in a wooden case from August 2016 onwards with a mounted magazine frame and trigger, including engraving.  
The reduced requirements for the acquisition of silencers in several federal states in Germany have prompted MAUSER to develop a silencer for hunting. The result will be presented at the IWA 2016: an aluminum silencer created in collaboration with the Norwegian company A-TEC. The silencer for .30 and 8 mm calibers is available in two versions with varying screw thread sizes (M15 and M17), allowing it to be screwed onto all popular rifle barrels. Even for powerful Magnum calibers, the silencer surpasses the noise reduction threshold of 20 dB, achieving around -30 dB. Depending on the load, the recoil is reduced by up to -50%. The MAUSER silencer will be available at specialist retailers starting in April 2016.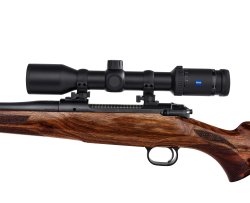 MAUSER is presenting the HexaLock scope mount for the bolt-action MAUSER M 12 and M 98 rifles. The new mount is outfitted with six locking lugs and has a very flat construction height. It is available with 30 mm and 1 inch rings. It allows you to remove and mount scopes on your MAUSER precisely each and every time. This mount is now available at specialist retailers.