Of course, the first approach with the Mauser M18 carbine is not enough: further examination is needed. If the name Mauser means two lugs, controlled feeding, claw-style fixed extractor, here we are indisputably dealing with a different Mauser. But a more accurate examination makes it clear that almost a century and a half in the design of guns represents a living and vital heritage. It is not a K98, but after 120 years a redesign is at least possible and most often appropriate. Of course, an inexpensive rifle designed and manufactured by Mauser involves a meticulous attention to reliability, a deep knowledge of what is really useful and a definitive understanding of the differences between what is indispensable, useful, comfortable or simply enjoyable. So, away with all those features (profuse engravings, precious oil-finished briarwood furniture, hand finishing, buffalo horn tips and so on) which make up the intense satisfaction or even the intense joy of fine rifles enthusiasts but are of limited use from a practical point of view.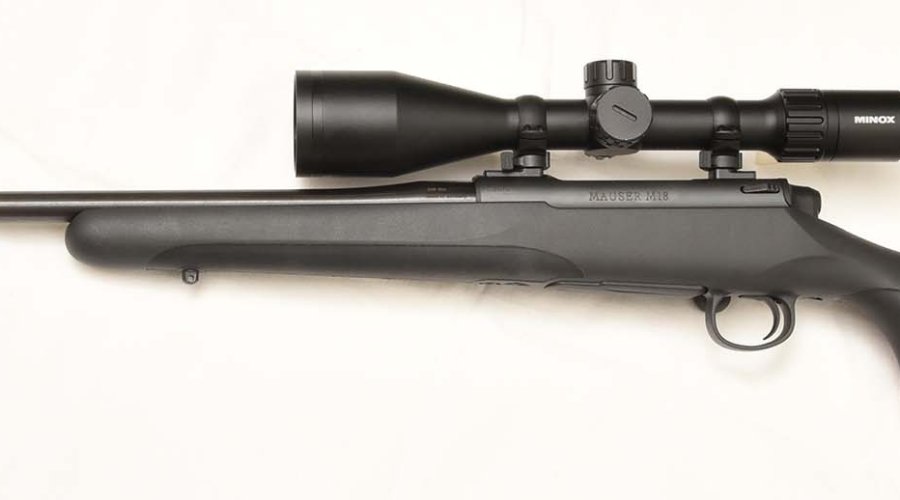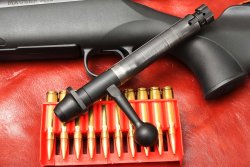 Roberto Allara, © Roberto Allara
When we talk about inexpensive rifles, we must never forget that "inexpensive", for a serious manufacturer, is not synonymous with "cheap": the most rude and dull interpretation of the concept of economy is not suitable for those who have a more than secular tradition in making quality rifles that have been tested by the millions during two world wars. However, it is necessary to think about the market and its potential: nowadays some solutions are only available for very fine guns, where the fact that a K98 extractor made by traditional systems is considerably more expensive than an entire M18 bolt is of no importance, or that a simple unpretentious walnut stock, oven-cured and not acceptable on a gun with some slight aspiration to finesse, has a higher cost than a finished polymer stock.
A cut with the past, but without missteps
The Mauser M18 rifle departs from the tradition on which the manufacturer founded his fame, but it is a reliable and sturdy product that does not require mortgages or accordion wallets.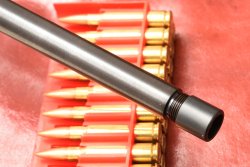 Roberto Allara, © Roberto Allara
The barrel of this M18 is cold hammered, 22"/ 56 cm long and 24.4"/ 62 cm for Magnum calibers. The rifle overall length is 41.7"/ 106 cm and 44" / 112 cm respectively. The muzzle diameter is 0.67" / 17 mm. The muzzle is recessed. The protection against shocks is effective and the section of the barrel, although not very thin, is thin enough to keep the overall weight of the rifle down at less than 105.8 oz (3 kg). 
The very light stock is polymer, featuring a soft recoil pad under which there is a cavity. To dampen vibrations, it's filled inside with polyurethane foam. The polymer is perfectly suited for a practical use of the gun on the hunting ground, perhaps in dirt, through a forest or in the middle of thorns. The barrel is completely floating. Here, too, the usual Americans claim that twisting the polymer stock with force you can create points of contact between it and the barrel. For a complete analysis I tried, but I could not get a sufficient twist. Did they get a bodybuilder to try it out, maybe?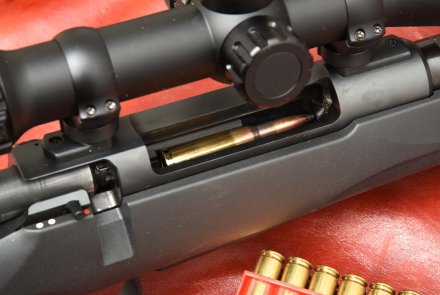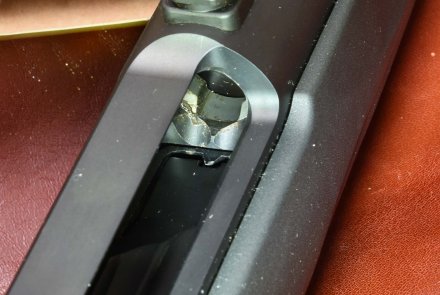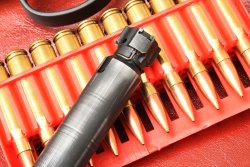 Roberto Allara, © Roberto Allara
The Mauser M18's three-lug bolt requires only a 60-degree rotation to unlock. The bolt head is the same diameter as the body. This means that the action can be simplified as there is no need to create internal grooves for the lugs. The extractor, for those accustomed to the K98 system, is disappointing at first glance, with its reduced little claw loaded by a very simple wire spring. But it works, which is what counts. 
The search for economy has not affected the overall quality or reliability. On the other hand, that's what you expect from Mauser. Some American authors, whose reviews I read in order to access a different opinion from mine, complained that the bolt is somewhat hard to close, requiring the use of the palm of the hand because operating it with just the fingers isn't so easy. Considering this I carefully checked, but it did not happen to me; bolt operation with two fingers was smooth and I can only think that the Americans received and tested a pre-production rifle. The double ejector projects the cases away with great strength. Yet the cases all fall into a small area and recovery, for those who want to devote themselves to reloading, is easy.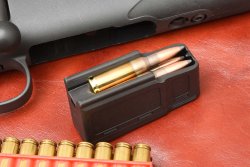 Roberto Allara, © Roberto Allara
Trigger is good. Crisp, with no creep or stacking, with a slight roll-over as I like, it doesn't need to be accurized; I would find it adequate even on a much more expensive gun.
The magazine is made of plastic, as well as the follower; reloading is easy and cycling was perfect, thanks to the double feed ramp. The latter is a solution that I have seen more often on semi-automatic guns but it has its raison d'être in a bolt action with double alternative cartridge feeding.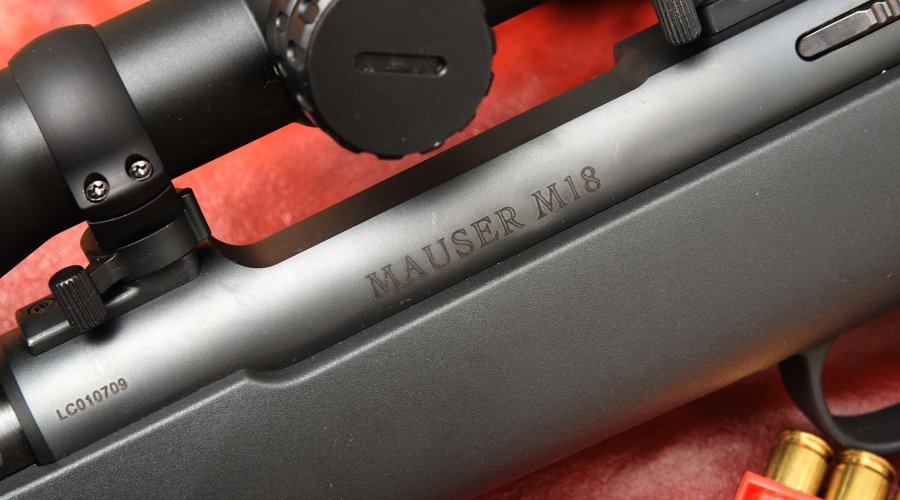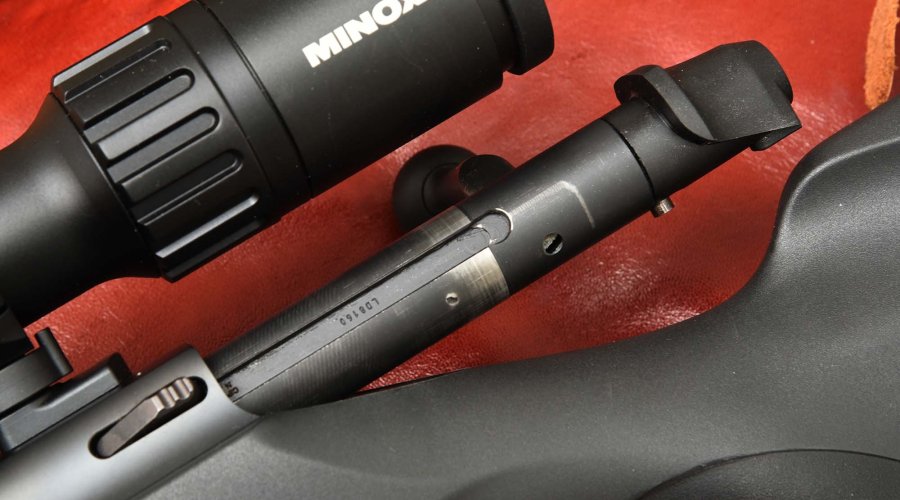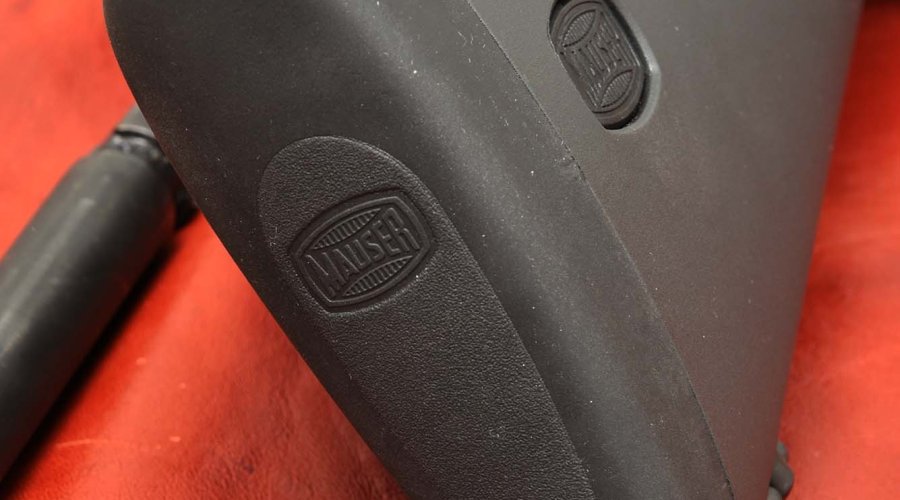 The Minox ZX5 3-15x56 optics
Roberto Allara, © Roberto Allara
The scope supplied with the rifle is a Minox ZX5 3-15x56 with adjustable red dot, powered by a 3 volt CR2032 battery. The battery cover is made from light anodized aluminum and can be unscrewed with a coin, but the 50 euro cent one is too thick and the 20-cent one is too small: I used a quarter of a dollar.  You must be careful because it is very easy to scratch the battery compartment cover. If I had to make further use of a riflescope like this I would make a nylon disc of exact size. 
We hope that the European market becomes important for Minox: maybe this way we could have a cover that can be unscrewed with a two-euro coin, which would solve the problem.
Test-firing the Mauser M18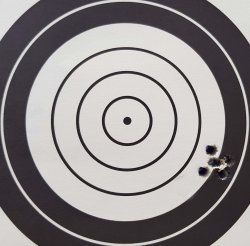 The Mauser M18  test fire was carried out with clear skies, no wind and a temperature of 12° C. One-hundred meters range, scope set at 6 magnifications. I had Fiocchi Exacta Match  ammunition with 165-grain bullet that achieved a fantastic result, to the point that after 3 mouches I did not want to risk more shots. But I thought it was right to check the grouping even with hunting ammunition, in this case GGG with 165-grain Sierra SBT bullet. 
You can see the result and it can be considered rather good for a hunting rifle that can certainly deliver better performance. At my age, the concentration for shooting in difficult conditions cannot be prolonged so long and the  Match ammunition grouping had absorbed quite a bit of my resources.
Mauser M18: technical data
| | |
| --- | --- |
| Manufacturer:  | Mauser, Germany |
| Model:  | M18 |
| Caliber:  | .308 Winchester, 5 other calibers available |
| Type: | bolt action rifle |
| Barrel length:  | 56 cm |
| Overall length:  | 106 cm |
| Feeding:  | box magazine |
| Barrel:  | cold hammer-forged  |
| Trigger:  | direct |
| Finish:  | blued |
| Stock:  | polymer |
| Sights:  | optics ready |
| Weight:  | 2.9 kg (unloaded) |