Tradition and technology are the watchwords of BS Planet, a dynamic Italian Company specialized in electronic devices and equipment for hunters. 
Based near Bologna, in Italy, BS Planet is born of a broad experience in the world of electronics and a strong passion for dogs and hunting, and its unique products reflect this. Like the newest and revolutionary PLUS SERIES geo localizers and dog radio collars, designed with new specific processes, controls and intensified tests. All devices are submitted to thermal-shock process from -30° C up to +80° and mechanical stress process to ensure high performances and total reliability.
BS Planet: a wide range of products for hunters...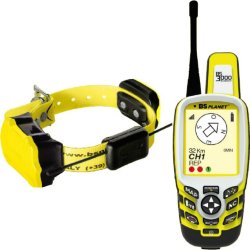 The new BS3000Evomap PLUS, for instance, is equipped with an integrated off-line map system which does not require mobile phone or internet connection and can interface with smartwatches, smartphones and tablets. There is also a useful function for hunting with hounds, the barks counter, a device that can count the number of barks of the hound in a time lapse adjustable from 1 to 5 minutes, so the hunter can foresee how far is the dog from the wild. The localizer can be set on an automatic alarm, if the dog is in critical condition of radio signal, so the hunter is suggested to move to the recommended position. 

In the wide range of BS Planet products there are also devices especially dedicated to falconry like the BS3401 GPS Falcon. Equipped with Android system, it gives the possibility to view quickly and exactly the value altitude, speed and position of the bird even at more than 150 km.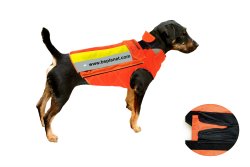 Among the other devices produced by BS Planet, the BS303 (designed for dog professional training) and the BS3603-BS3993 especially conceived for woodcock hunters.

BS Planet also offers high-visibility vests with removable sleeves and shock absorbent padding on the shoulders for hunters and high-visibility, protective waistcoats for hunting dogs.
Moreover, in the BS Planet catalogue you can find electronic wind detectors, Dual Band professional transceiver radios, mini video cameras that can be mounted on guns, sunglasses with integrated camera, acoustic prevention systems, electronic earmuffs, and a choice of attractive products for ungulates, deer, bears, ducks, turtle doves and pigeons… All in all, everything hunters may need. There is also a section dedicated to guns, since BS Planet is the exclusive commercial partner of Kekki bolt action rifles: high quality custom weapons produced with materials like titanium, ergal and 17/4 ph steel.