Ever since its was first launched in the year 2009, the Benelli Vinci 12-gauge semi-automatic shotgun represented a true revolution in the global hunting and shotguns market, and prompted a deep modernization in the manufacturing philosophy and in the products line of the world-famous Italian gunmaking company.

Sporting sleek, futuristic lines, state-of-the-art technology and technical solutions, a modular construction and a tried-and-true working system, the Benelli Vinci shotgun was awarded as the "Shotgun of the year" in 2010, while its first and foremost variant − the SuperVinci, with a 3.5"/89mm "Supermagnum" chambering − won the very same award in 2011.
The Benelli Vinci is universally acknowledged to be a cutting-edge platform under when it comes to aesthetics, functionality, ergonomics, and technology,  providing exceptional performance (albeit at a price) to hunters and sportsmen alike. As of today, the Benelli Vinci line counts fourteen variants, while the Benelli SuperVinci has three variants overall. The design development for the Vinci shotgun platform is still ongoing, and we have good reasons to believe that the Vinci may soon establish itself as the baseline product upon which all Benelli shotguns will be based upon in the near future.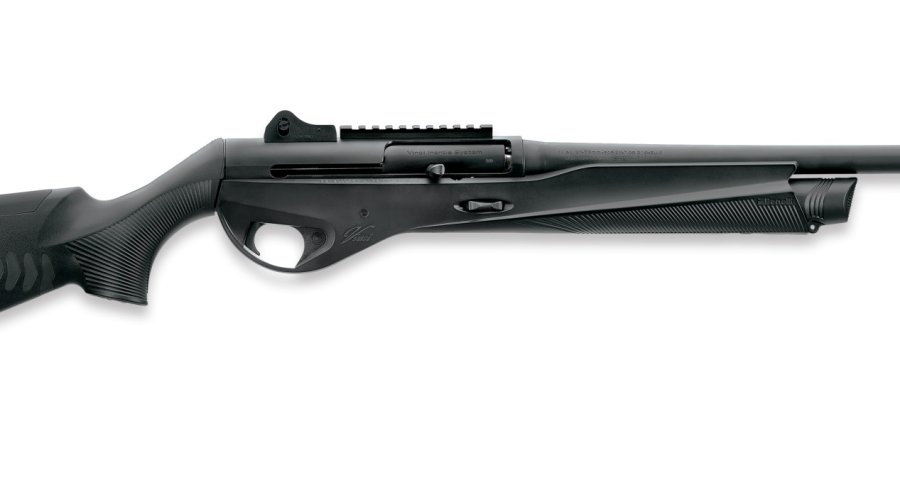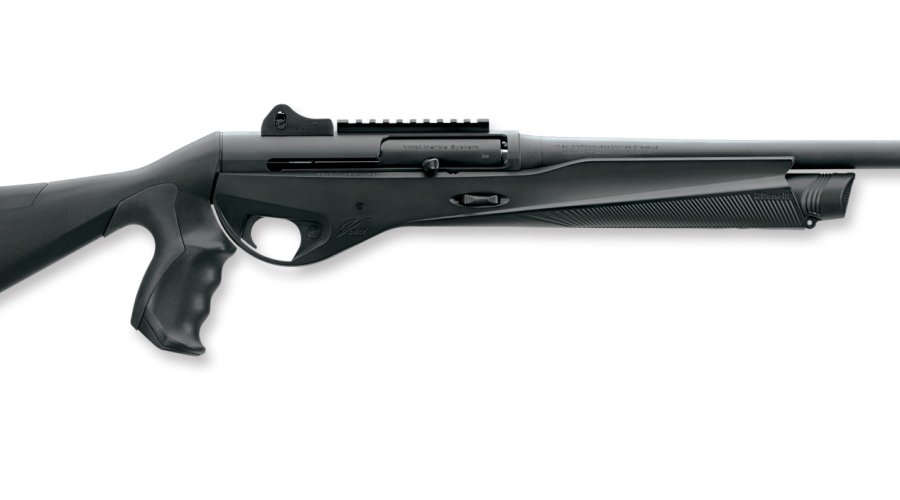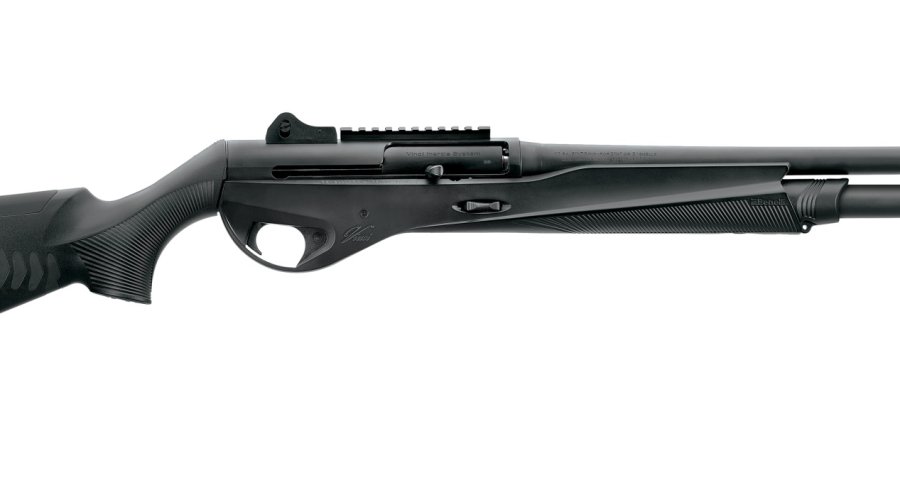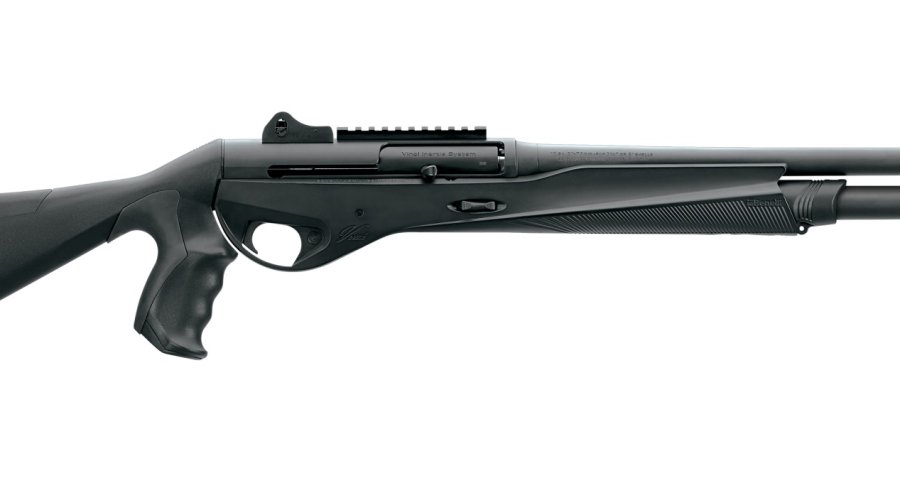 Ever since it was first launched, however, shooters and sportsmen have been asking the Benelli company for a different version of the Vinci, conceived for tactical and defensive purposes rather than for simple hunting or clay shooting. Particularly, American shooters − more akin to tactical firearms − have been longing for a tactical/dynamic version of the Vinci for quite a few years now.
That's not unique: market pressure already led other manufacturers to convert shotguns and other firearms originally conceived for hunting or sports shooting to more tactically-oriented platforms; so to speak, the Remington Arms Company launched the "NitroMag Tactical" pump-action shotgun after the market requested a tactical/defensive variant of the Model 877 "NitroMag" pump-action shotgun.
Definitely, American shooters got it right: the Vinci platform has been conceived to provide state-of-the-art ergonomics and style, performance and accuracy, reliability and maneuverability, and if there's one modern hunting autoloader out there that would have potential as a tactical/defensive shotgun, that's the Vinci.

Now, the requests have been answered: new for 2014 from Benelli is the Vinci Tactical semi-automatic shotgun, a modified version of the platform conceived for Police and military applications − from standard patrol operations to close-quarters combat or breaching duties − and for private security operators, as well as for civilian purposes such as home and property defense or even 3-Gun shooting competitions.
The Vinci Tactical is basically still a standard, baseline Benelli Vinci when it comes to construction: it retains the overall layout and construction of the hunting versions, including − but not limited to − the three-parts structure that makes field-strip for cleaning and maintenance extremely easy.

Parts commonality between the previous Benelli Vinci variants and the new Vinci Tactical version is also extremely high, thus making manufacturing easier for the company (which translates in readier availability on the market) and spare parts easier to find for shooters. The possibility to convert any pre-existing Benelli Vinci variant into a Vinci Tactical hasn't been specifically considered by the company, but parts commonality is in fact so high that it can't be totally ruled out.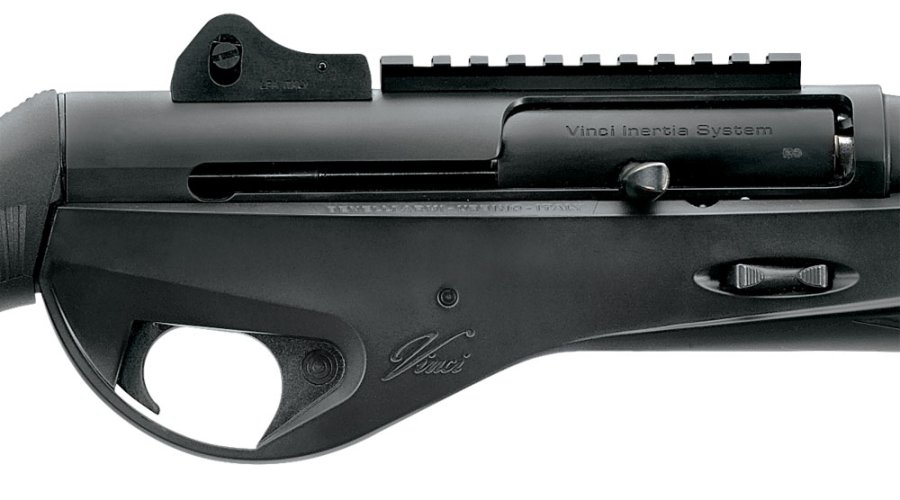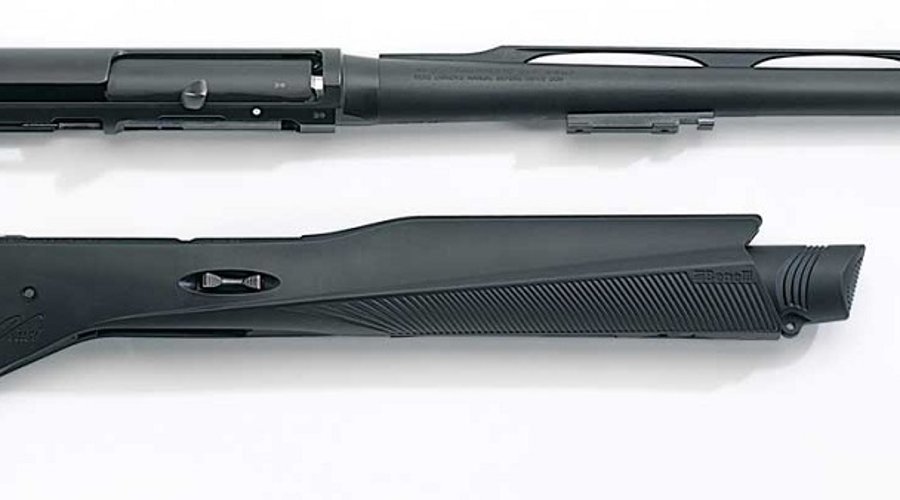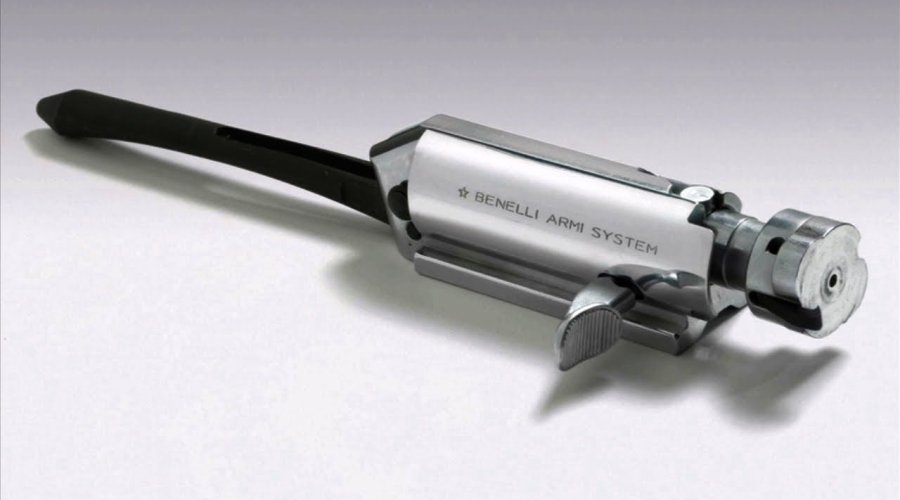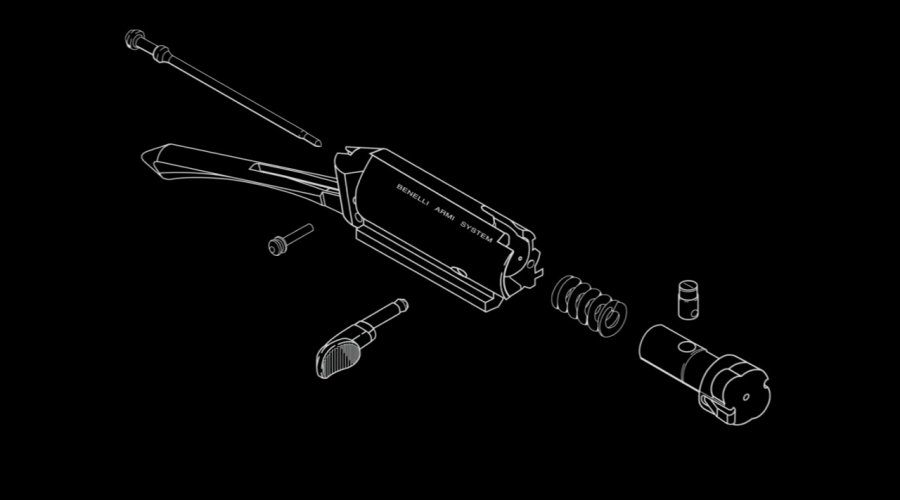 Unlike the baseline Vinci models, however, the Vinci Tactical variant is only 38.75 inches long and comes with a blued, chrome-moly steel 18.5-inches smoothbore barrel, without a standard sighting rib but fitted with LPA "Ghost Ring" sights: a high-visibility front sight (which can be in turn fitted with a standard post or with a tritium or fiber-optic replacement post) and an adjustable rear sight. The hard-anodized, machined aluminium receiver of the Benelli Vinci Tactical shotgun is also factory-equipped with a top-mounted, short MIL-STD-1913 "Picatinny" rail for reflex, red-dot or other tactical gunsights.
The Vinci Tactical semi-automatic shotgun is based upon Benelli's own, patented In-Line inertia-driven system, featuring a shorter bolt with a rotating bolt head. It operates simply and efficiently on a single axis, providing reduced recoil and lesser muzzle climb for faster follow-up shots, as well as a degree of modularity previously unseen in traditional designs and fast and easy assembly and disassembly.
The reliability of the In-Line inertia-driven system also allows the Benelli Vinci Tactical to feed any kind of 2.¾" or 3" shotshells with close to no worry for possible malfunctions that may occur.

Once again, this puts the Benelli Vinci at the edge for Police or security duties, as it will allow officers and operators to use both lethal or less-lethal ammunition depending from the changing needs of tactical situations.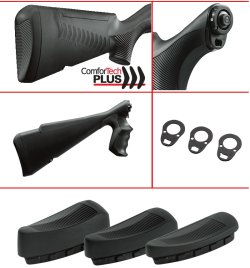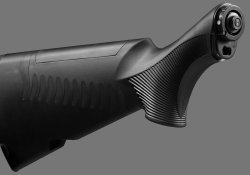 At 6.7 pounds of overall weight, the Benelli Vinci Tactical comes standard with a 5-shells magazine tube, but tube extensions are also available that will boost the capacity to 8+1 shotshells, providing higher firepower to military, Police and private security operators, as well as to civilian gun owners that may rely on the Benelli Vinci Tactical shotgun for home or property defense or for 3-Gun shooting competitions.
Recoil reduction is achieved by the QuadraFit stock, which integrates the ComforTech Plus mitigation technology, and can be customized by the removal and replacement of three spacers that will allow drop and cast adjustment. The Benelli Vinci Tactical shotgun is available either with a standard standard ComforTech Plus stock, equipped an interchangeable elastomer cheek riser, or with a polymer stock with ergonomic pistol grip and integral cheekpiece. Both will allow the use of interchangeable AirCell polyurethane buttpads, further enhancing the recoil and muzzle climb reduction and controllability capabilities of the Vinci shotgun platform.
The Benelli Vinci Tactical shotgun also retains the standard controls configuration of the classic Vinci platform, which makes it extremely practical and comfortable to handle and operate, and easier for shooters to get easily accustomed to it.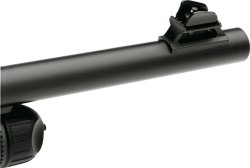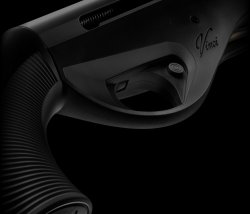 The Benelli Vinci Tactical semi-automatic 12-gauge shotgun is an exclusive product of Benelli USA, the north-American branch of the Italian Benelli Armi S.p.A. company, headquartered in Accokeek (Maryland).
Benelli representatives confirmed us that the United States will be the only market where the Benelli Vinci Tactical autoloading shotgun will be available for civilians at least for some more months.

Professional operators − more specifically, military forces and Police units or departments − can however already contact their local or national branch of the Benelli company (which is part of the Beretta Holding) to inquire about availability and pricing of the Benelli Vinci Tactical shotgun for official acquisition.
The manufacturer's suggested retail price for the Benelli Vinci Tactical semi-automatic, 12-gauge shotgun is fixed at US$1,699.00 for the standard QuadraFit ComforTech Plus stock version, and at US$1,499.00 for the pistol grip stock version.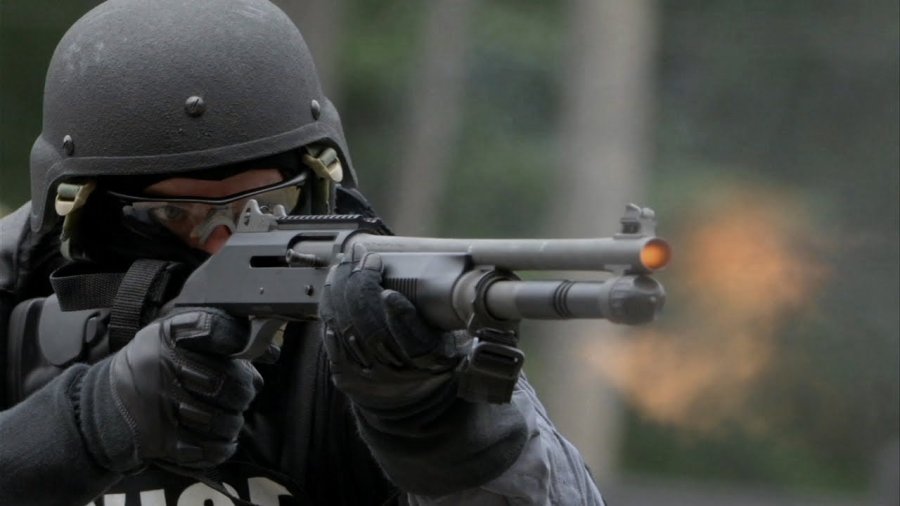 ---