Stoeger company is part of the Beretta Holding and offers the market quality products at reasonable prices. Therefore, it should not be surprising that in the land of pragmatism its products are particularly appreciated, starting with the "Coach Gun" which was a real best-seller in 2019.

This no-frills side-by-side shotgun also reached first place in 2020, when personal safety concerns were at an all-time high in the US, as was the number of people buying their first gun. The uncertainty created by the turnover in the White House and the fear that new Democratic President Joe Biden could introduce tighter gun control on the market created a real rush on firearms by citizens. The FBI said it processed a record 39.7 million background checks in 2020 (a pre-requisite for buying firearms) breaking previous record by over 10 millions. According to the National Shooting Sports Foundation, approximately 8.5 million people in the United States purchased their first firearm in 2020.

According to statistics from the online auction site gunbroker.com, for the second year in a row the best-selling double-barreled gun of 2020 was the Stoeger Coach Gun, repeating the previous year's sales record.


Coach Gun, Stoeger's double-barrelled shotgun
Stoeger's shotgun is named "coach gun" because it replicates the features of the shotguns used by Old West stagecoach drivers and guards to defend themselves from robbers and outlaws, By firing from the higher position offered by the coachman's seat, the driver had a good chance of hitting the target with a buckshot blast, which discouraged most of wrong-doers.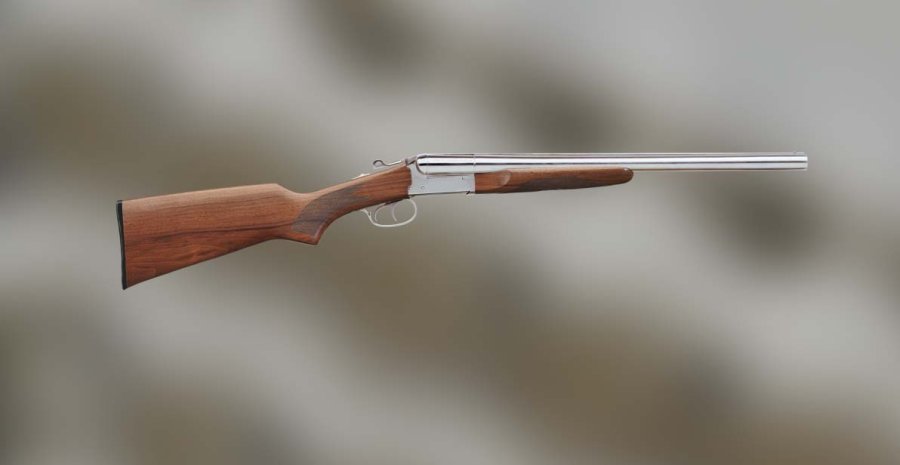 Stoeger's Coach Gun retains the extreme ease of use and handiness of coachman's side-by-sides, while having more modern and reliable internal hammers. It is available in 12/70 and 20/70 gauges or .410 bore. For all chamberings the barrel length is 20 inches, equal to 50.8 cm. The chokes are fixed with the possibility of mounting external chokes. Being a gun born essentially for instinctive defensive shooting, the sights are very simple, reduced to a simple brass bead front sight.

The stock is a half-pistol type, made of walnut with a satin finish, but a beechwood version is also available with a black varnish that matches the nickel-plated metal parts. In the versions with natural wood stock the metal parts are blued. The Coach Gun is available with a single gold plated trigger or with stainless steel-finished double trigger. The safety is  classic, that is a sliding button placed behind the opening lever. All in all, this is an extremely simple firearm to use and to wield, suitable for both Cowboy Action Shooting  and home defense, and with a low operating cost.

With a retail price of 449 to 549 dollars depending on the version (376-460 euros at the present exchange rate) it is positioned in the "entry level" market segment.

Stoeger Coach Gun: watch the video

This video has been hidden because of an external service (YouTube) that could potentially collect personal data.Allow video services for the duration of the visitAllow video servicesStop allowing video services