Looking at it you might think that the photo is reversed. Well, this is not the case: just the time to introduce the brand-new 110 Elite Precision rifle, and Savage is already taking care of left-handed shooters with the 110 Elite Precision Left Hand model. Savage originally presented the110 Elite Precision rifle series in October 2019. Building on the time-tested M110 bolt action, it features a 26" / 660 mm stainless steel match barrel and a muzzle brake. In the Magnum calibers, the barrel length is 30" / 760 mm. 
The light alloy chassis is the ACC from Modular Driven Technologies (MDT) featuring a fully adjustable stock, a separate vertical pistol grip, and a long M-Lok forend with a long ARCA mounting rail on the bottom. The adjustable "AccuTrigger" can be set easily within a weight range of 680-1800 grams. A sturdy hard coating rounds off the 110 Precision model, which has an AICS box magazine with a 10-round capacity (5 rounds for Magnum calibers such as .300 WM and .338 LM). Calibers available include .223 Rem., .308 Win., 6.5 Creedmoor, 6 mm Creedmoor, .300 Win. Mag., .300 PRC, and .338 Lapua Mag.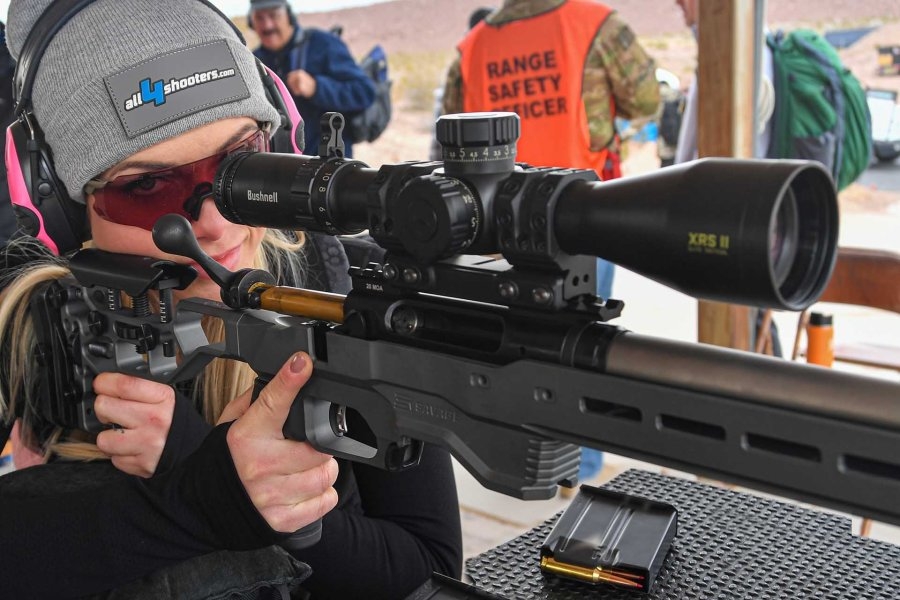 Franco Palamaro, © F.PALAMARO
110 Elite Precision – "Southpaw" version

"The 110 Elite Precision is the pinnacle of Savage designs and is now offered in a left hand configuration for southpaw shooters. We've begun with the time tested Model 110 action and then rethought every aspect of the rifle," is explained in Savage's press release. "The overhaul includes all of the upgrades demanding shooters make to their long range tack drivers. From its full length ARCA rail to its titanium nitride coatings, this is a rifle built for a lifetime of Elite Precision."
Among the features, a stainless steel flash nitride target receiver, titanium nitride bolt body, 1.5 4 lb user adjustable AccuTrigger, self timing taper aligned muzzlebrake (for short action calibers only), MDT vertical grip and AICS magazine.
According to the caliber, price ranges from 1999 USD to 2149 USD (long action calibers) – so, no privilege and no discrimination for lefties here, since prices are the same as the usual right-hand version.