We talked about it during its presentation at the IWA Outdoor Classic in 2015: Concern Kalashnikov SAIGA-9 semi-automatic carbine.  Now the civilian version of the SAIGA-9 submachine gun is finally available. 
The SAIGA-9 is nothing more than the civilian version – so capable of semi-auto fire only – of the Vityaz submachine gun in caliber 9x19 mm, in turn derived from the PP-19 Bizon.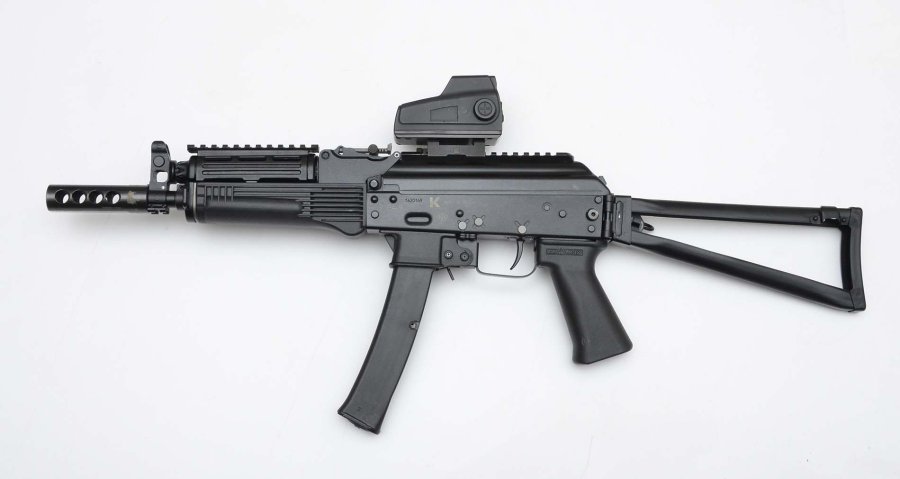 SAIGA-9: a weapon of illustrious birth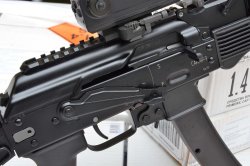 Regarded as the Russian answer to the H&K MP5, the PP-19 Bizon is a paradigm of Soviet firearms technology, having been developed by a team of technicians led by Viktor Kalashnikov, son of the famous Mikhail, and Alexei Dragunov, son of Evgeny Dragunov.
Initially equipped with an innovative but problematic 53-round tubular magazine (in 9 Luger), the Bizon was slightly modified and equipped with a conventional magazine with a 30-round capacity, taking the name of Vityaz-SN for the full-auto version. For the civilian market it has been renamed SAIGA-9.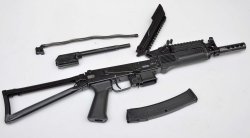 SAIGA is in fact the trade name for the civilian-use firearms built by Izhmash, a company established in 1807 by a Tsar Nicholas I's decree, today the flagship of the Kalashnikov Group. The SAIGA line includes hunting and sports shooting weapons in various calibers, all of which share the same AK100 platform.
Currently the SAIGA-9 semi-automatic rifle is available in two versions, both in 9 Luger: the Standard version with a 14.5 in / 367 mm barrel and folding stock, or the "K" version with a 13 in / 332 mm barrel, fixed stock and fixed muzzle brake. The SAIGA-9 can be fitted with most of the accessories for AK47 style rifles, but unlike these it has an extremely basic blowback action that guarantees maximum reliability.
The safety selector is in perfect Kalashnikov style, being operated by a lever on the right side of the receiver: compared to the full-auto model it obviously lacks the "auto" position. The Picatinny rail on the dustcover and on the top of the handguard can be used to mount any type of optical sight or red dot, while the metal sights consist of an adjustable ladder rear sight and a pole front sight. 
The recommended retail price is 2,345 euro.