Česká Zbrojovka Uherský Brod A.S. – the most important firearms manufacturer of Czech Republic – launched the CZ-805 BREN A1 modular assault rifle in 2011; first conceived to replace the aging 7,62x39 mm caliber Vz.58 rifles in Czech service with a NATO-standard, modern rifle platform, the CZ-805 BREN A1 assault rifle quickly gained appeal on the export market after the Czech military successfully tested it with its ISAF contingent in Afghanistan.
It wasn't long before enthusiasts and sports shooters worldwide started to ask for a civilian-grade, semi-automatic version of the platform; CZ answered the request by launching the CZ-805 BREN S1 on the commercial market midway through 2014, although rumors about it had been already spreading for about one year. Chambered for the 5,56x45 mm/.223 Remington caliber, the CZ-805 BREN S1 semi-automatic rifle is already available for commercial sales in many European Countries, and arrangements are being made to launch it in the United States sometimes in 2015.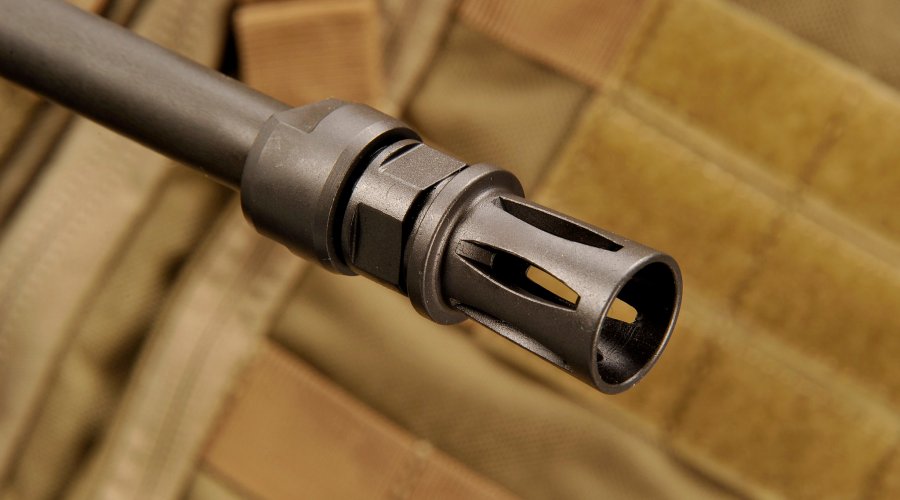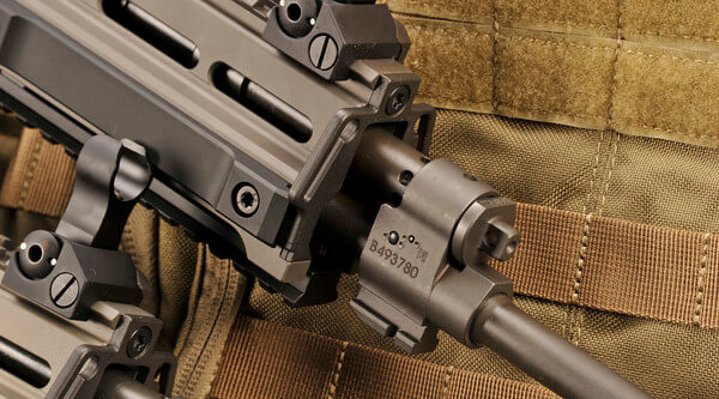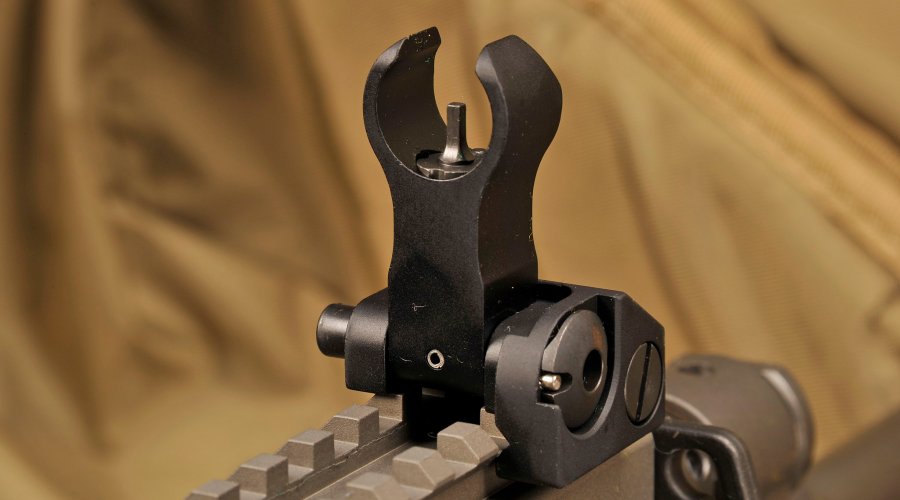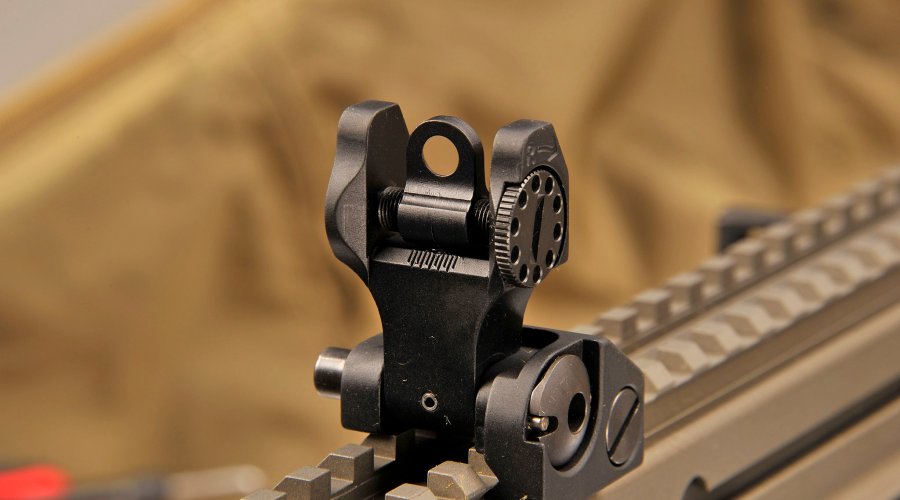 Just like all other modern sporting rifle, the CZ-805 BREN S1 autoloader is an all-round platform, apt for hunting, sports shooting, outdoors, survival, and property defense – basically all uses allowed by law in any given jurisdiction.

Potentially a global top player in 3-Gun competitions, it can also be issued to Law Enforcement agencies as a Police patrol rifle in those jurisdictions where law enforcement use of full-automatic/selective-fire weaponry is limited to SWAT teams and other special units – and indeed it seems to be already in use in such form in Mexico and other Countries.

The CZ-805 BREN-S1 is a gas-operated semi-automatic rifle, using an indirect gas impingement system.

Its short-stroke piston is activated by the gas that bleeds from a gas tube located over the barrel, and activates a rotating bolt: it's a clean, reliable system that's nowadays shared by most modern military and semi-automatic sporting rifles.

Just like the select-fire rifle it's based upon, the CZ-805 BREN S1 also features a two-positions gas system regulation valve that will allow the user to set the rifle depending on the type of ammunition used – and to make it perform better when used with silencers or sound suppressors, where legal.
Just like most other modern semi-automatic sporting rifles, the CZ-805 BREN S1 comes with a single-action trigger, offering a smooth and constant pull and a short reset; nothing major here, since it has been conceived for rapid fire.

In some eastern European Countries, however, gunsmiths are already offering trigger tuning for the CZ-805 BREN S1 rifle, and we can expect such services – and even aftermarket third-party competition trigger packs – to become more widely available as soon as the CZ-805 BREN S1 hits the U.S. market.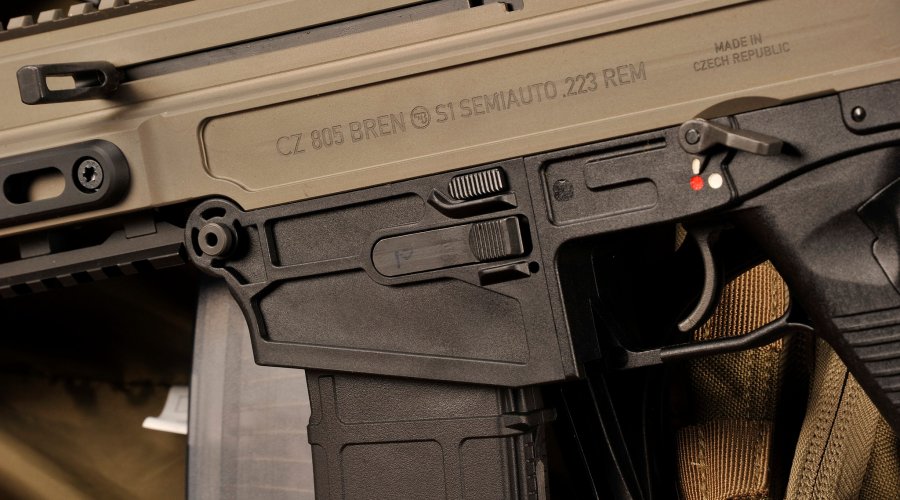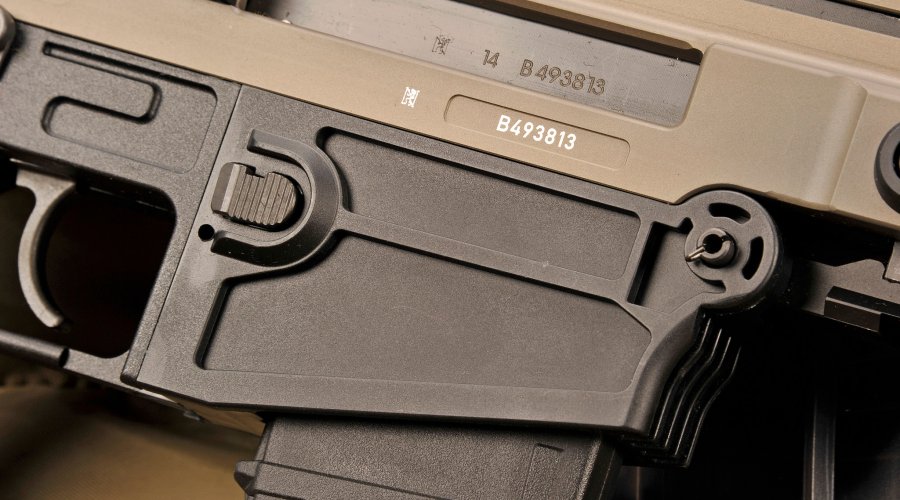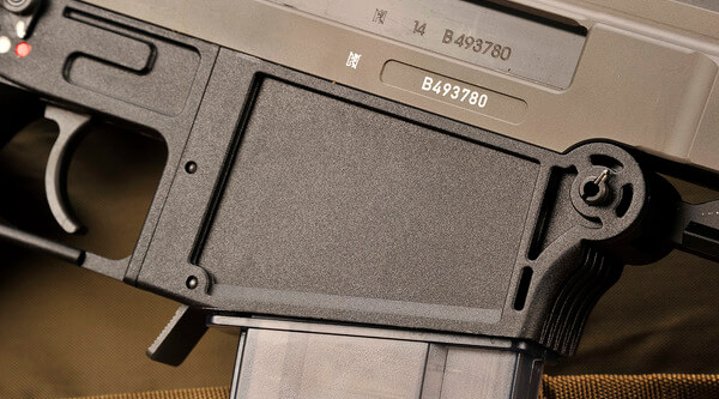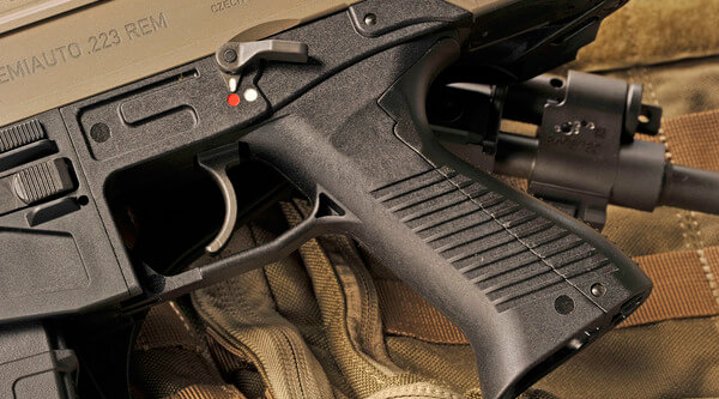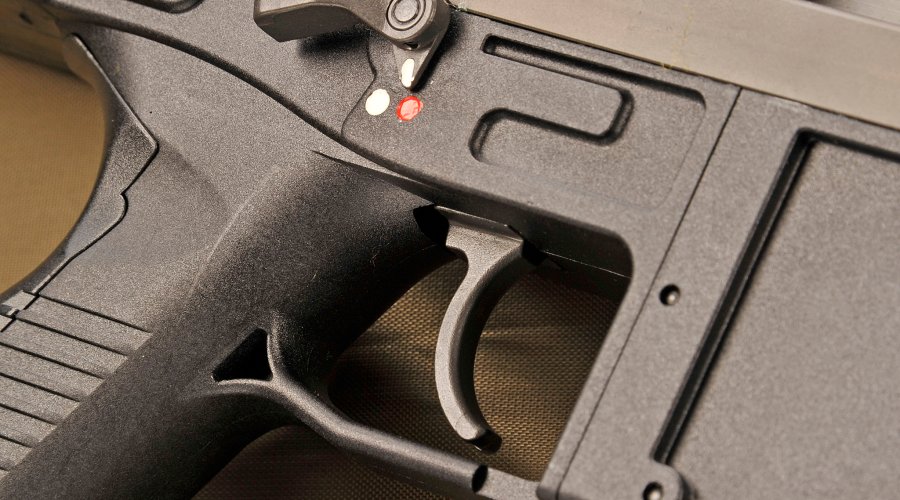 The CZ-805 BREN S1 semi-automatic rifle sports the same exact control configuration as the CZ-805 BREN A1 assault rifle and BREN A2 assault carbine: that's an ambidextrous configuration, with a reversible cocking handle that can be located on a slot on either side of the upper receiver, and a two-position (Safe/Fire) safety switch located on the lower receiver, at easy anc quick trigger reach by both right-handed and left-handed shooters, where the fire selector would be on the full-automatic version of the platform.
As usual for the industry these days, the CZ-805 BREN S1 comes with a full-lenght, black machined aluminum MIL-STD-1913 "Picatinny" mounted on top of the upper receiver, allowing users to install their own iron sights or any military or commercial-grade optical and electro-optical gunsights.
However, the CZ-805 BREN S1 also comes factory-issued with folding polymer adjustable iron sights, whose design may be considered "generic" indeed, but sturdy and apt to the task nonetheless. If you plan to use the CZ-805 BREN A1 mainly with an optical sight, you may consider not to replace the factory-issued foldable sights.

Another, shorter MIL-STD-1913 rail is located at 6-o-clock position on the handguard, providing an attachment point for tactical accessories, while rails at 3-o-clock and 9-o-clock positions – which are factory-issue on the CZ-805 BREN A1 and BREN A2 select-fire rifles – are available as aftermarket items for the BREN S1 semi-automatic rifle.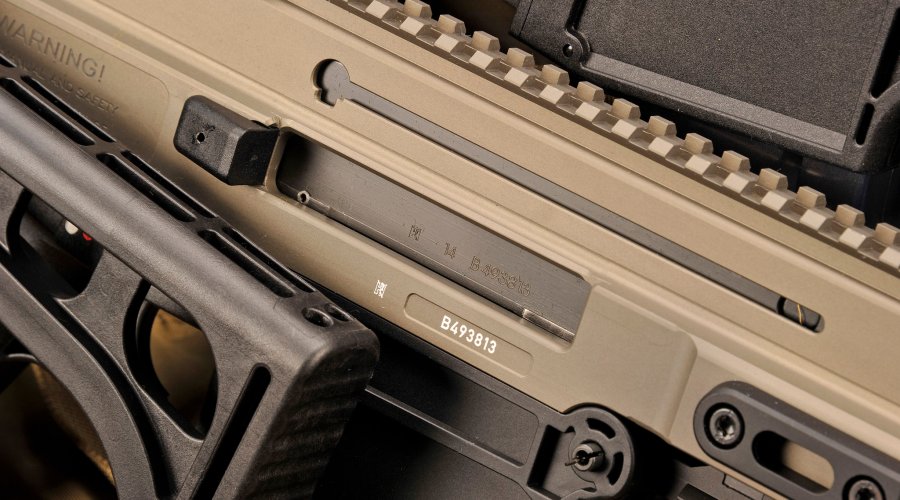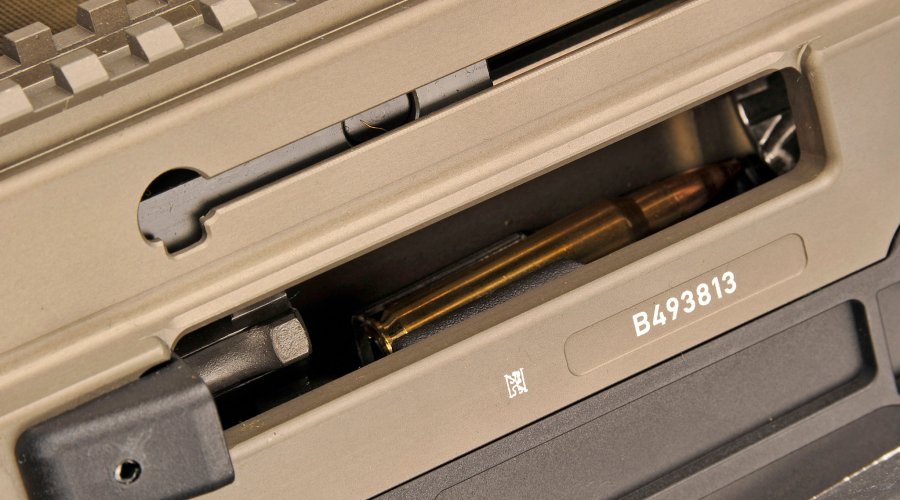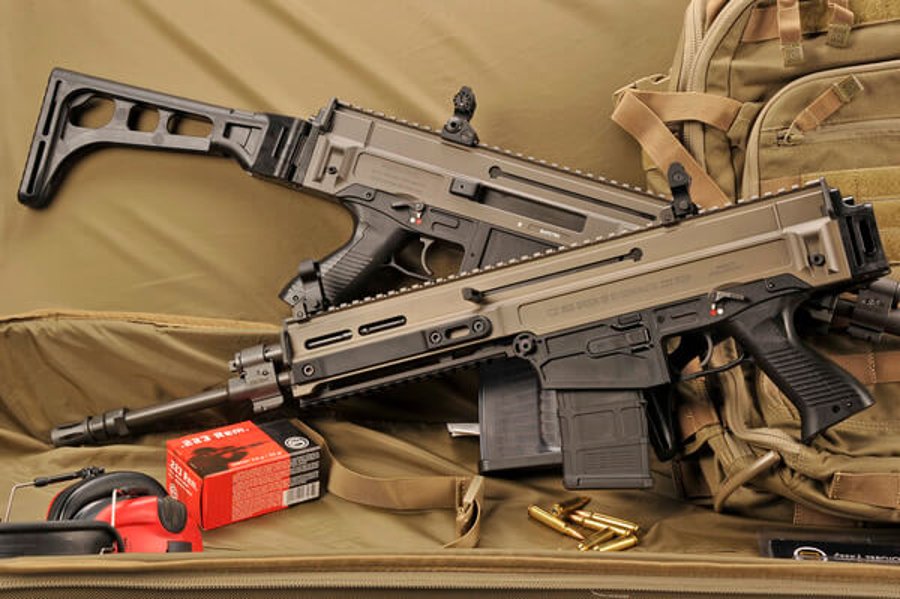 The CZ-805 design has been conceived with caliber interchangeability in mind; despite this, the only caliber available for the CZ-805 BREN S1 semi-automatic rifle for the foreseeable future will be 5.56x45 mm/.223 Remington. The CZ-805 BREN S1 is built around a black polymer lower receiver, and is available with a black anodized or Desert Tan machined aluminum upper receiver.
Three barrel lenghts are available: 11 inches, 14.5 inches and 16 inches – and barrel interchangeability should remain available where legal (and if CZ will distribute replacement barrels as aftermarket items, that is). A non-adjustable side-folding polymer stock is standard for the CZ-805 BREN S1 rifle, but a sidefolding/adjustable stock option can be installed as well.
The CZ-805 BREN S1 offers two feeding options: the standard magazine well sports an AK-type magazine release lever, located just in front of the lower portion of the trigger guard, and is made to accept the proprietary translucent polymer magazines of the CZ-805 BREN A1 and BREN A2 assault rifles.

A STANAG 4179-compliant magazine well, with ambidextrous free-fall release button, will instead accommodate any AR15-type magazine. The rifle can be purchased with any of the two, and the issued magazine well can be swapped with the other as part of the modular design.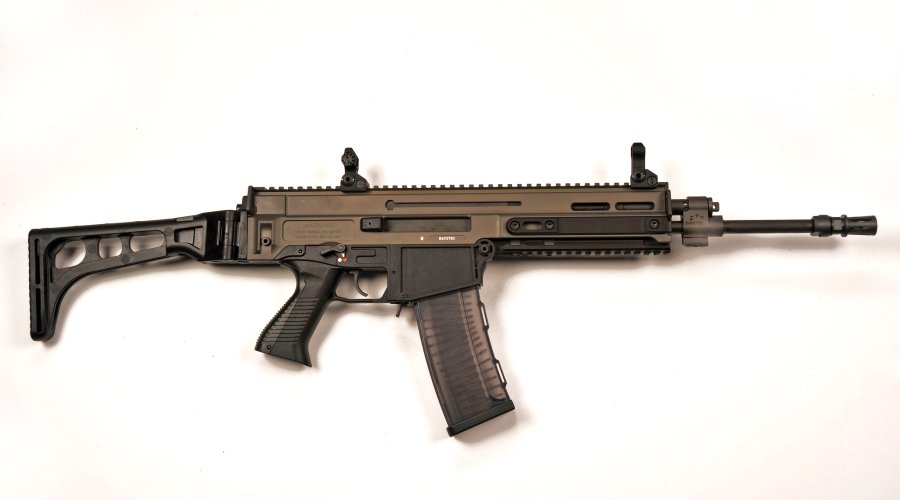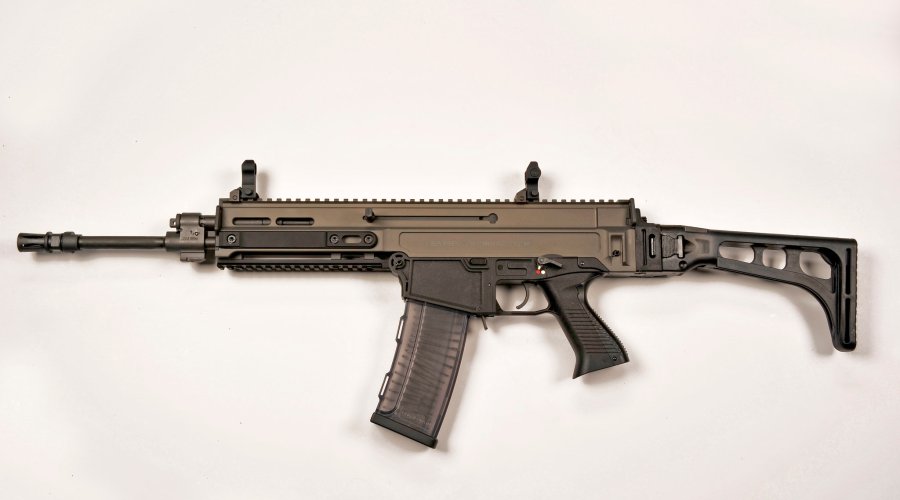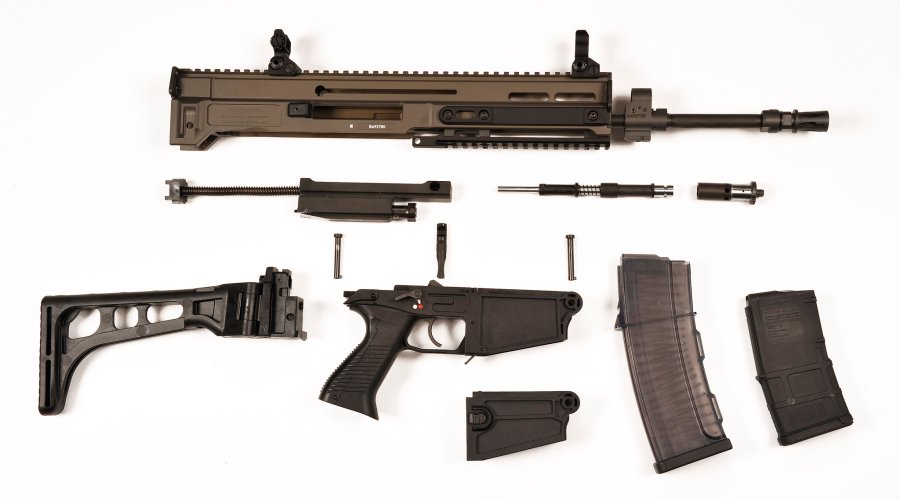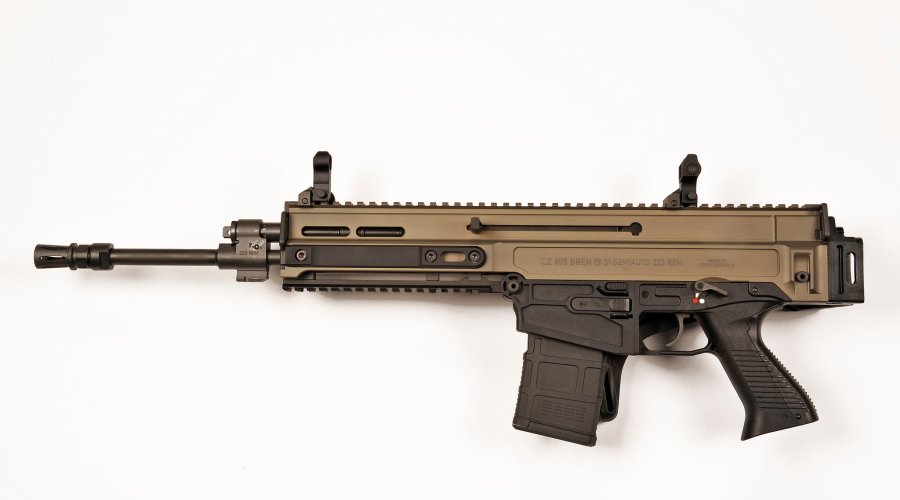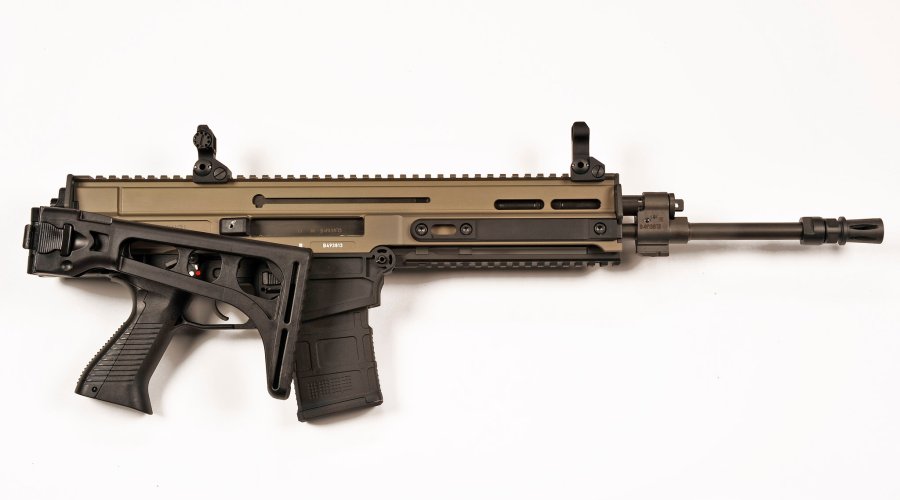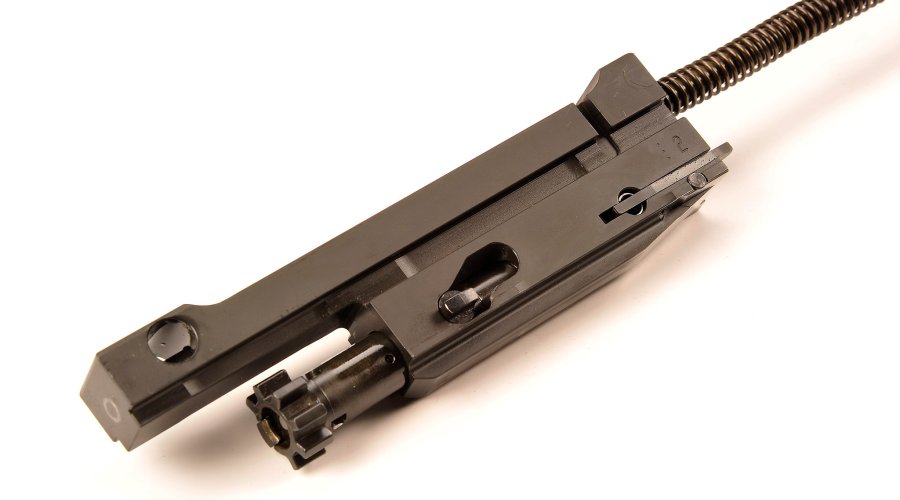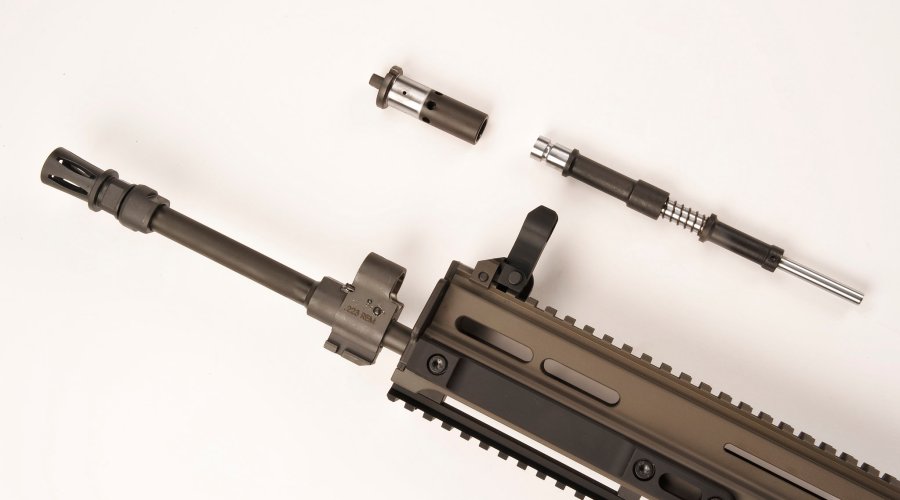 Speaking of ergonomics, the CZ-805 BREN S1 semi-automatic rifle has a few points going against it... literally. The design is boxy and edgy, the Picatinny rails come with no factory-issued protection whatsoever, and the takedown pins are sharp and may injury an uncautious user during the field-stripping procedure.
On the other hand, the polymer pistol grip is just excellent and comes with an interchangeable backstrap; the side-folding stock is sturdier than one would expect from the layout and the materials; and the controls configuration is extremely user-friendly, despite being different from the most widely available AR or AK derivatives.
All controls are ambidextrous, and the placement of the reciprocating cocking handle is such that its movement will not be a hindrance. The weight is well balanced, albeit unusual, and this helps getting accustomed with the peculiarities of the design.
We had a chance to test-fire the CZ-805 BREN S1 semi-automatic rifle very briefly: not enough to become completely accustomed with the gun and get the best out of it, but enough to notice that the accuracy of the system is intrinsically very high.
The recoil sensation is sharp, very noticeable but not high enough to disturb precision; muzzle climb is extremely low, on the other hand, although the gun tends to tilt to the right upon firing.
Reacquisition of target is quick and fluid; ejection is quite violent, and the brass deflector sends spent cases 20-degrees forward, perfectly parallel to the ground.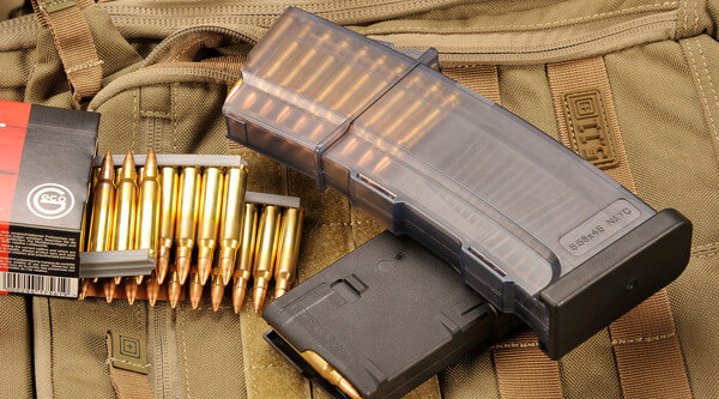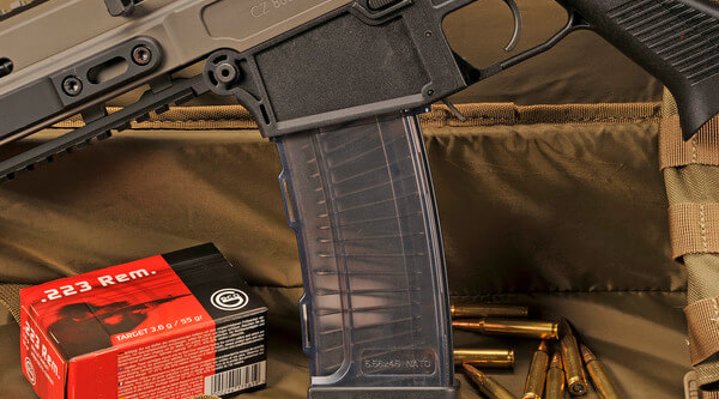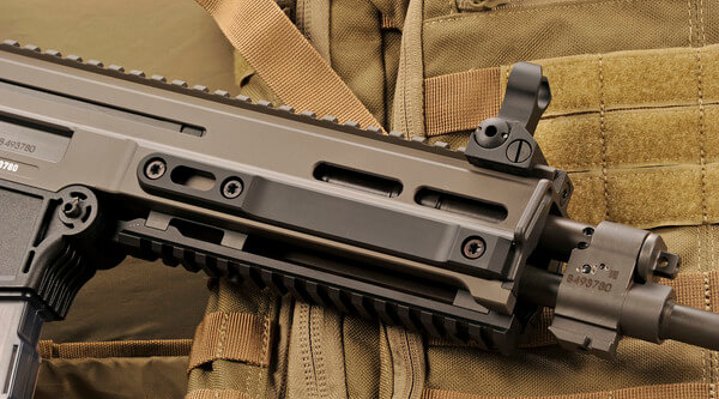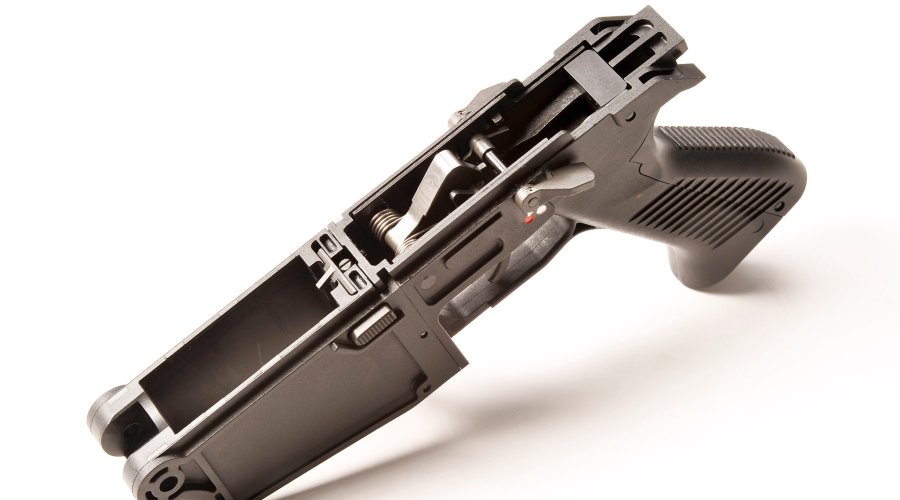 THE UPS AND DOWNS OF THE CZ-805 BREN S1 5.56x45mm / .223 REMINGTON CALIBER SEMI-AUTOMATIC RIFLE
UPSIDES
Extremely sturdy, highly reliable construction.
User-friendly controls configuration, good ergonomics on pistol grip.
Intrinsically very accurate.
Well-balanced weight.

DRAWBACKS
High price (over 2500€ in Europe, average).

Somewhat boxy and edgy design.

The availability of replacement barrels and alternate magwells as aftermarket accessories is unknown at this time.
Somewhat heavy; the controls configuration is unlike most mainstream modern sporting or military rifles, requiring users to take time to re-train and get accustomed with the system