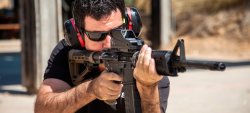 Late in October, an Israel-based company − Hartman Ltd. − announced officially its first product, the MH1 reflex sight, conceived for both civilian and professional operators as a multi-platform accessory that can be mounted on semi-automatic rifles and carbines, short-barrel carbines, shotguns, and full-automatic firearms such as assault rifles or light machineguns.
Hartman Ltd. is headed by Mikey Hartman, a retired Lieutenant-Colonel of the Israel Defence Forces (IDF) who established and commanded the IDF Marksmanship and Sharpshooting School, training more than half a million IDF soldiers in his career and writing the entire tactical shooting doctrine of the Israeli Defense Forces and now brings his extensive experience to add to, and improve the technology of the modern reflex sight for the 21st century operator.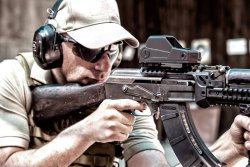 Mikey Hartman is also currently the CEO at CAA - Command Arms Accessories, Ltd. − another Israeli company specializing in tactical accessories for civilian shooters and MIL/LE customers − and penned the MSE AQC line of reflex sights, now apparently out of production and distributed by CAA itself just a couple of years ago.
And indeed, the new Hartman MH1 seems to owe a lot to the MSE AQC line of reflex sights, in both outer appearence and conception, despite reportedly using even more advanced tecnology and being even more versatile.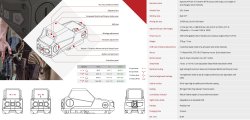 The Hartman MH1 reflex sight is advertised as an advanced tactical red dot reflex sight, featuring an extremely wide field of view for faster target acquisition and situational awareness. The MH1 is compatible with any kind of night-vision device, and features a shooter designed reticle which helps to maintain the weapon on a vertical plane for more accurate shooting using balancing lines at 3 & 9 o'clock and a central red dot.

The brightness of the reticle is adjusted through a unique, ambidextrous wireless infrared PTT (push-to-transmit) button, which makes the Hartman MH1 the only wireless remotely-controlled gunsight in the world; likewise unique are the easily accessible, wide, angled activation and adjustment buttons.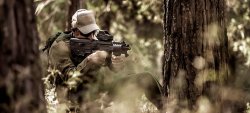 The Hartman MH1 reflex sight is powered through a built-in lithium battery, rechargeable through a standard wall socket/battery USB port, that offers up to 1000 hours of runtime; a single commercial CR123 battery is used as a life-extending backup.

The Hartman MH1 is also protected against accidental activation by a dual 30° motion sensors which only activates the reticle sight when a shooting movement takes place, and features a user-adjustable sleep mode.
Parallax-free, featuring multi-coated glasses and a nitrogen-filled fog-resistant composed reinforced polymer structure structure, the Hartman MH1 reflex sight is MIL-STD-810F certified for water resistance up to 6 metres/20 feet. Its MIL-STD-1913 "Picatinny" mounting system is assembled on the right side, reducing the risk of accidental release.
As of today there is no indication of the slated availability or pricing for the Hartman MH1 reflex sight. all4shooters.com will of course keep you posted on any future development, so stay tuned!

This video has been hidden because of an external service (YouTube) that could potentially collect personal data.Allow video services for the duration of the visitAllow video servicesStop allowing video services