Article also available in other languages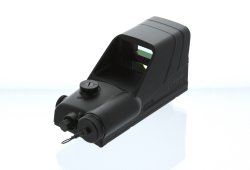 MSE - Marksmanship Sniper Excellence, Ltd.
Headquartered in the Israeli town of Petach Tikva, the MSE - Marksmanship Sniper Excellence, Ltd. company has been founded, and is managed, by LTC.Colonel Mikey Hartman, founder and former commander of the Marksmanship and Sharpshooting school of the Israeli Defense Force (IDF) with over 20 years of training experience.

Hartman Trained over half a million soldiers wrote all of the training scenarios and developed IDF's tactical shooting doctrine.

MSE is a subsidiary of Star Defense Systems, which is one of the largest defense companies in Israel offering innovative solutions for Air, Land, Sea and HLS Forces worldwide in a variety of fields.
MSE Ltd. manufactures high-quality, high-performance reflex and holographic sights for civilian and military/police applications as well, offered at a budget price if compared to what some of the most direct competitors go for. Particularly, the price of MSE Ltd. reflex sights will result particularly convenient for military and Police organizations, as further reductions can be made for large-scale adoptions.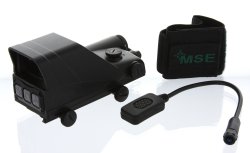 MSE - Marksmanship Sniper Excellence, Ltd.
Currently, the MSE Ltd. company offers an entire line of 1x reflex sights, dubbed the AQC, which in our opinion are worth taking into consideration either by military and Police operators or by civilian shooters − where available, of course.
These optical gunsights directly compare to those manufactured by other big names in the field of holographic or reflex electronic optical sights − think EO-Tech, ITL Mars, MEPROLIGHT, Aimpoint, Trijicon.
However, the AQC gunsights manufactured by MSE Ltd. sport a plethora of advantages over the most direct competitors that go well beyond the lower price. Basically, they offer the same level of quality and performance − when they aren't outright superior under several points of view.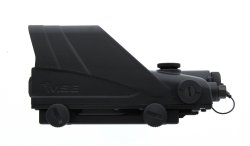 MSE - Marksmanship Sniper Excellence, Ltd.
The MSE Ltd. AQC line reflex sights are built upon a full reinforced synthetic chassis that embosses all the electronics and optical components and fully protects them from shocks, water, moisture, sand, dust, and other environmental aggressive factors.
MSE's AQC line optical sights are also extremely compact, at 2.7"x2"x5.7", and extremely light as well, as their overall weight never goes over 14 oz.
The 1.18"x1.44" aiming window sports a 1.62 square inch area and an unlimited field of view, as the AQC sights can of course be operated with both eyes open.
The electronics are powered through a single, commercial-grade 3.6V ½ AA lithium battery and sport a 3000 hours runtime, as the AQC sights are equipped with a sleep mode that automatically engages after a certain time has passed from activation and can quickly be deactivated to restore aiming functions in response to an emergency.
When the system is activated, it offers three extremely bright and clear, red-light 1x reticles, all sporting a 1.7 MOA central dot.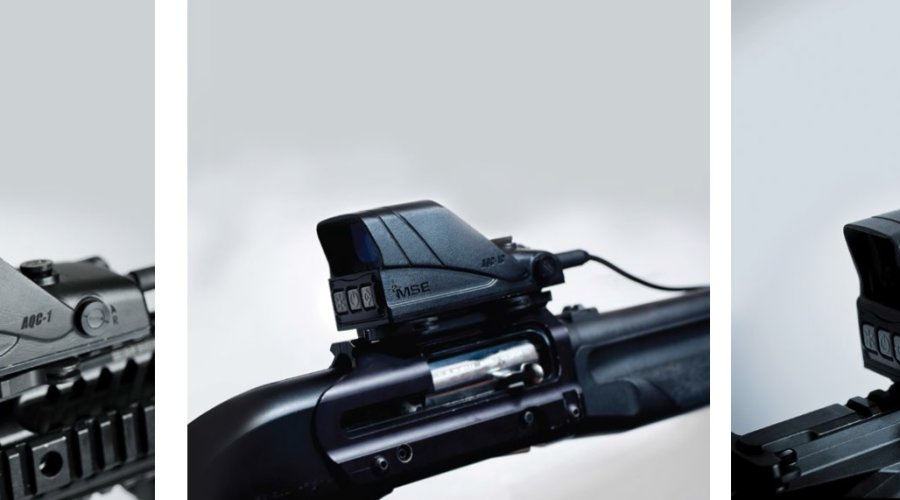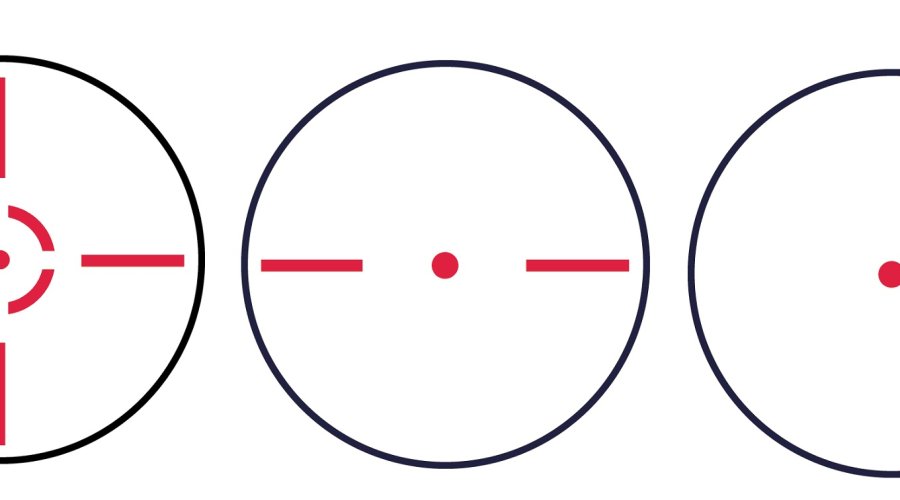 The shooters and professional operators that use the MSE Ltd. AQC-line reflex sights can choose between a standard red-dot, a close-to-medium-range precision engagement reticle (basically a red dot with two side reference bars) and a full, fast target acquisition reticle.
The reticles, and their intensity, can be selected and set either through the three buttons located behind the optical sight itself, right under the aiming window, or through the factory-issued PTT button and remote cable.
MSE currently offers two main AQC-line product groups, each offering three sub-variants of the same platform.
The AQC-1 is MSE's baseline reflex sight, and comes with all the above-mentioned features. It is equipped with a standard Picatinny interface, making it compatible with any firearm that comes with a MIL-STD-1913 rail.

The AQC-1B variant is essentially the same sight, but comes with an integrated movement sensor that's linked to the sleep mode and will automatically deactivate it − thus restoring the reticle − as soon as the operator raises his/her weapon to the firing position. Last, the AQC-1C is the same as the AQC-1B, but comes equipped with a quick-release Picatinny bracket instead of a standard interface.
This video has been hidden because of an external service (YouTube) that could potentially collect personal data.Allow video services for the duration of the visitAllow video servicesStop allowing video services
The second AQC-line products group is essentially identical to the AQC-1 series, except for being equipped with an integrated laser aimer.

The AQC-2 reflex sight is equipped with an integrated IR laser sight, whose beam can only be seen when wearing night vision googles. The AQC-2C sight integrates a visible red-light laser pointer, while the AQC-2D features a selectable laser sight that can be switched from visible to IR output.
All MSE Ltd. AQC-line reflex sights can also be mated to the OR-Sight, a simple, low-cost night-vision device offered by MSE itself that makes night vision accessible to all shooters – delivering enhanced vision capabilities with unmatched price-performance to military organizations and weapon manufacturers alike. The OR-Sight can also be used as an observation night scope for commanders, soldiers and hunters, allowing them to see clearly up to 100-150 meters and beyond.
The MSE Ltd. AQC-line reflex sights are sold to commercial/civilian shooters in the United States at a manufacturer's suggested retail price that ranges from around 600.00US$ to 800.00US$; some may find it a hefty price, but it's still cheaper than what most competitors' products go for, and prices steeply fall when it comes to mass orders from military, law enforcement or government agencies. Perspective non-US civilian or governmental buyers should contact MSE Ltd. to obtain further informations concerning availability and pricing of the AQC-line reflex sights in their Countries, as well as names and addresses for any authorized dealer or distributor.