Swedish manufacturer Aimpoint is a pioneer of the red dot market, and today, it introduces the new Comp M5 red-dot reflex sight. It's the latest addition to the Comp line, a reference for red dot targeting systems for professional and military use for the last 20 years.
Features of the Aimpoint Comp M5 red dot sight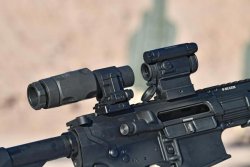 The Comp M5 combat sight looks like a miniaturization of the earlier Comp M4, down to the battery housing; the sight weighs just 148 g without the mount.
The M5 is compatible with the manufacturer's own 3x or 6x magnification optical add-ons, and with various night vision devices. The red dot sight is powered by a single AAA battery, which allows a very long lifespan: constantly turned on a bright level 7, a battery will last 5 years; almost the same shelf life of a typical alkaline battery.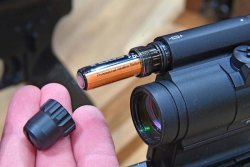 The frame is very robust and is built to withstand the harshest environments and professional applications.
The entire device is waterproof up to a depht of 45 m, once both turrets and battery compartment are closed. The red dot has a size of 2 MOA and like in all Aimpoint optics, it features some brightness settings to night vision devices plus a super bright setting for desert and very bright environments.
The Aimpoint Comp M5 sight comes standard with an LRP quick release lever mount for MIL-STD-1913 rails and a 39 mm sight line spacer suitable for AR15-M4 rifles with flat tops. A set of hinged lens covers is also included.
Very long battery life (more than 5 years)
Uses readily available AAA 1,5V batteries
2 MOA red dot size
Waterproof to a depht of 45 m
Weighs 238 g with 39mm spacer and LRP mount (148 g sight alone)
Compatible with all Picatinny rails (MIL-STD-1913)
The price in Europe including VAT of the Aimpoint Comp M5 is around 900 Euro.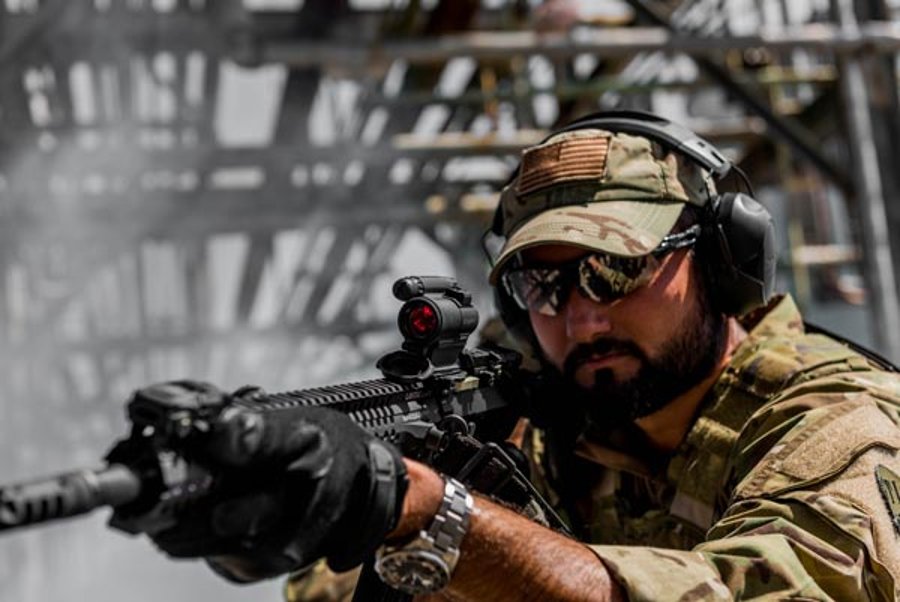 ---
More information on the Aimpoint Comp M5 red dot sight is available on the Manufacturer's website.