With some 156 vehicles ranging from motorcycles to jeeps, trucks, half-tracks and tanks, and more than 400 participants, the 2018 edition of the "Colonna della Libertà" (the "Column of Freedom") took place in Italy from last April 27-29.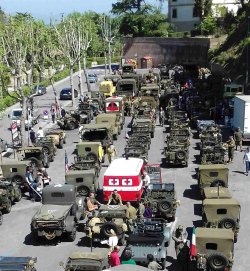 The largest Italian ww2 reenactment event was this year was in its tenth edition, with crews and reenactors coming from Brazil, Malta, Germany, Austria, Belgium, Switzerland – besides, of course, all over Italy. 
Organized by "Gotica Toscana" association with the logistical support of the Italian Amy, Navy and Air Force, the Colonna della Libertà celebrates the Italian Liberation Day,  April 25th, which is a national  holiday commemorating the end of Nazi occupation in 1945.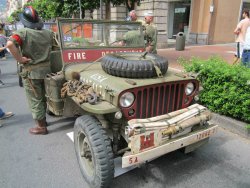 Each year with a different itinerary, the Colonna in fact follows the steps of the US and Commonwealth armies in their difficult advance along the peninsula during the tough 1943-1945 Italian Campaign, the bloodiest of all WW2 campaigns in the European Theater of Operations (some 650,000 Allies and Axis casualties, plus 150,000 civilians dead).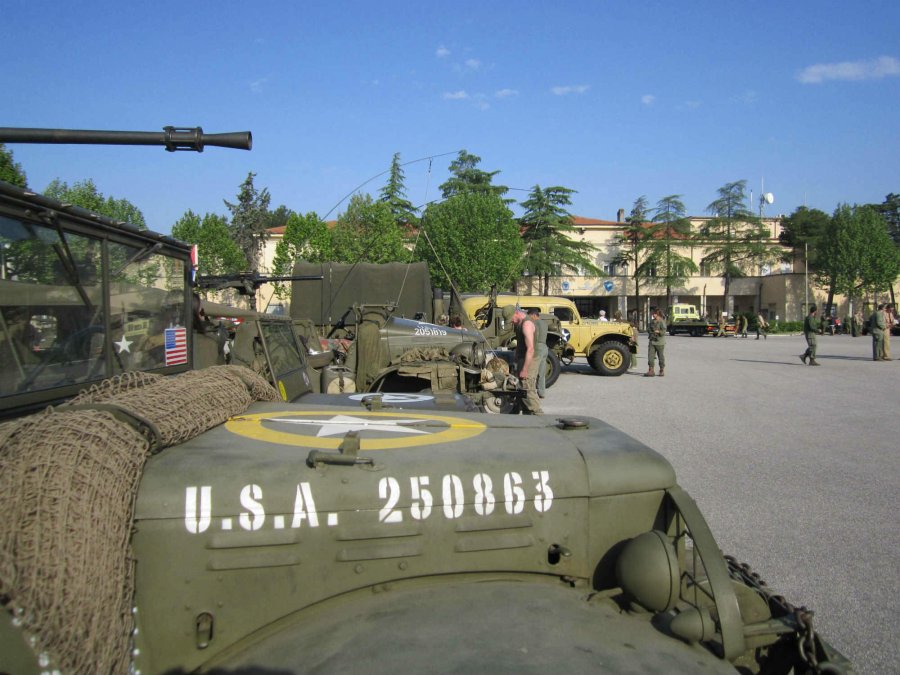 The Colonna della Libertà on the move
As you may have guessed, the Colonna della Libertà is anything but a "static" display of military vehicles and uniforms. 
This year it moved from Pisa and La Spezia, stretching through the beautiful landscapes of Tuscany and Liguria. In two days of summer-like weather all the 70-plus years old vehicles traveled the entire road with their respective crews and with relatively little trouble, thanks to the passion and mechanical expertise of their owners. 
All the efforts were paid off in any case by the joyful and amazed crowd that welcomed the column in the cities and towns it drove across. This gave a taste of how it must have been in 1945, when US and Commonwealth soldiers came to liberate a prostrate Italian people from Nazi domination: a real example of "living history".

Among the many beautifully restored US, German and Commonwealth vehicles we saw during the event, a US M4 Sherman tank on its trailer hauled by a huge Diamond T heavy truck, a couple of rare German Schwimmwagens accompanied by some BMW and Zündapp motorcycles, a M16 half-track with its four M2 Browning machine guns in a M45 Quadmount, a fully rolling – and floating – DUKW amphibious truck, plus any kind and forms of jeeps, GMCs, Dodges. But pictures are worth a thousand words: enjoy.