"The idea to establish an international clay shooting school comes from my desire to share my passion directly with my supporters, so that they could live an unique experience".

These are the words of Raniero Testa, the current holder of four consecutive extreme shooting world records – twelve clay targets launched in the air and shot before they could hit the ground, in a single row – and now a special instructor for the Winchester Shooting Academy.
This video has been hidden because of an external service (YouTube) that could potentially collect personal data.Allow video services for the duration of the visitAllow video servicesStop allowing video services
The uniqueness of the Winchester Shooting Academy
Following the requests of persons from every corner of the world, and counting on the support of its qualified and professional staff, the Winchester Shooting Academy planned a series of shooting courses that are unique in their genre, definitely an experience that participants will never forget.
Courses are to be paid for (not surprisingly, given the high level they offer) and are open to any individual who already has a gun license and a solid background in shooting: they're not introductive courses, but true full immersions to get acquainted with Raniero Testa's own advanced shooting techniques.
The courses will take place over three days, during which Raniero Testa will always be on the trainees' side to provide suggestions regarding the right shooting techniques and the correct body approach and mindset to reach high performance levels, thanks to the extraordinary shotguns and rifles providing by the Winchester and Browning arms companies, for which Raniero Testa is an official shooter and testimonial.
"I would like to get all participants involved – Raniero Testa said – with the same level of energy, enthusiasm and engagement that I feel when I train, and why not... I'd like to tell them a couple of the secrets I learned in years of hard work, while at the same time making them live the exclusive atmosphere and the sensations that are normally felt at a shooting range, during my shooting exhibitions".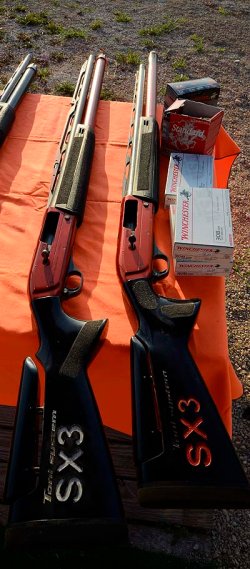 Outside from shooting sessions, all the participants to the courses held by the Winchester Shooting Academy will live Raniero Testa's own lifestyle, right at his side, sharing his way to live shooting sports and free time, from the strictest discipline of competitions to the more relaxing and easy times sides that sports shooting can provide to all enthusiasts.
A more theoretical and tecnical part of the course will be followed by strictly dedicated activities for physical and psychological preparation, starting from body care − paricularly before and after the training sessions − and up to the necessary mindset to reach the highest levels of concentration. The goal is not only to show the trainees what's behind this astonishing performance level, but to make them live it.
As a shooter and a trainer, Raniero Testa expects those who will participate to his courses to drastically improve their performances and to acquire a mindset that goes far beyond the standard discipline required by sports shooting. Hope is that, upon departure, everybody will be satisfied upon the realization of what a unique experience they lived.
---

WINCHESTER SHOOTING ACADEMY

Courses program
Activities will start on Saturday, 8:00 a.m., and will terminate on Sunday, 4:00 p.m

Participants will have access to:
Winchester and Browning shotguns
Browning .308 Winchester caliber autoloading rifles
Ammunition (each participant will be required to shoot no less than 1000 rounds by day)

Leica Magnus 1-63x24 battue sights

ShotHunt electronic protective earplugs

Winchester shooting jackets, protective glasses and beret

A K-Way and an overcoat in case of rain

Participants will have to take along with them:
- Spare shirts in a small personal luggage, adequate for sports shooting (breathable synthetic tissues are highly recommended)
Inscription fee has been set at €1.000,00 for each participant, and includes: lessons; ammunition; diathermy and shock-wave therapies administered by specialist Dr. Antonio Lancia, MD; stay and meals in a comfortable structure nearby.

Participants will have to book their place 10 days before each event, and will have to provide their ID, their gun license number, and their insurance data
> For informations and booking, call: +39 342 8790766
---



Detailed schedule of the courses
_FRIDAY
08:00 a.m. - Greetings and introduction to the course



A brief introduction to the guns that will be used during the course, with a description of their features, reliability, and safety instructions
Show by Raniero Testa


For each participant: shotgun testing, with Raniero Testa's assistance



Check and adaptation of sights and adjustable stocks to each participant

1:30 p.m. - Lunch on site, catering provided by local restaurants

3:30 p.m. - Rifle testing, with Leica Magnus battue sights and Contessa quick-detach mounts

6:30 p.m. - introduction to physical therapy, treatments and shock-wave applications to body parts affected by shooting activities related stress
9:30 p.m. - vision of Raniero Testa's shooting videos, theory, discussion and proposals
_Saturday
8:00 a.m. - shotgun shooting at the range, with full technical and personal assistance
1:30 p.m. - lunch on site, catering provided by local restaurants

3:30 p.m. - rifle shooting at the range

5:00 p.m. - postural massage

8:00 p.m. - dinner, local sightseeings, relax

_Sunday
8:00 a.m. - examination of acquired dynamism, with Raniero Testa
1:00 p.m. - lunch at local restaurant

4:00 p.m. - handout of participation certificates, salutes and farewell

---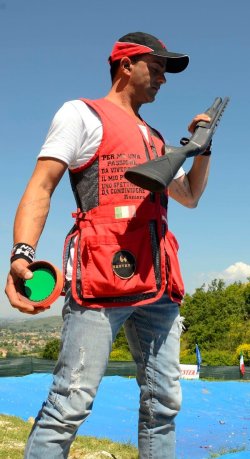 The days

The courses will be held between December, 2014 and September, 2015, as follows:
| | |
| --- | --- |
| 5-6-7 | December 2014 |
| 16-17-18 | January 2015 |
| 20-21-22 | February 2015 |
| 20-21-22 | March 2015 |
| 17-18-19 | April 2015 |
| 15-16-17 | May 2015 |
| 26-27-28 | June 2015 |
| 10-11-12 | July 2015 |
| 1-2-3 | August 2015 |
| 11-12-13 | September 2015 |
| | |
Please note: given the possibility of unpredictable variations due to causes beyond the organizers' control, the dates of each course will always be confirmed one month in advance.
---
The places

The courses will be held in the following shooting establishments:
_northern Italy

TAV "Armeria Dal Pozzo", Illasi (Verona)
_central Italy

TAV "Valle Aniene" (Rome)
_southern Italy

Raniero testa's shooting range, Fontana Liri (Frosinone)
Pick-up shuttles will be available at the Termini and Tiburtina train stations in Rome, as well as at the "Leonardo Da Vinci" international airport (Fiumicino/Rome) and at the "Ugo Niutta" international airport (Capodichino/Naples)
Please Note > Winchester Shooting Academy can organize other personalized training courses, for individuals or groups, anywhere else in Italy.
---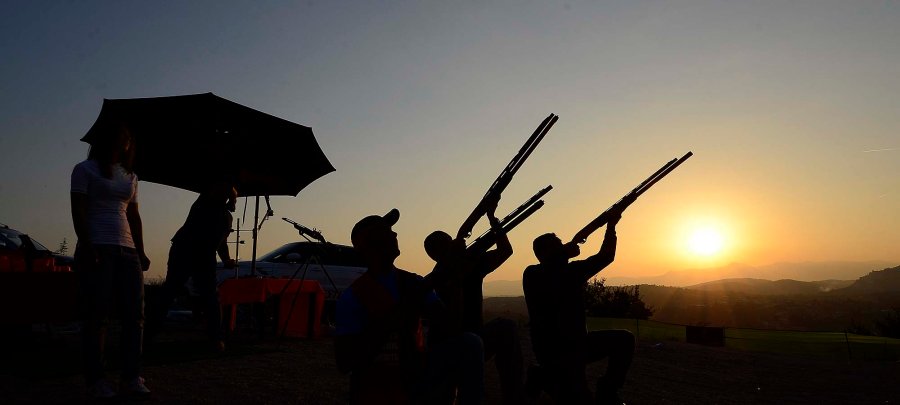 Winchester Shooting Academy courses are organized in collaboration with the following sponsors:

Winchester - Browning - Leica Sport Optics - Contessa Scope Mounts - Shothunt - SILMEC
Official Media Partners: all4shooters.com / all4hunters.com