Let's start from the end: metallic lead in ammunition (bullets and primers) has no significant impact on human health. It's a fact proven by several scientific studies and research papers. Yet, anti-gun and anti-hunting movements spread the wrong assumption among public opinion that hunters and shooters are the most affected by lead poisoning because of their high exposure to lead contained in ammunition. Even if disguised as a public health concern, the underlying message is always the same: guns are evil and should be prohibited.
To clarify the truth an article by Gloria Martini, Secretary General of AFEMS (the Association of European Manufacturers of Sporting Ammunition) tells the story of Danka Barteková, a Slovak professional skeet shooter and a member of the IOC Athletes Committee. The article has been published on Euractiv, the media platform focusing on European policymaking.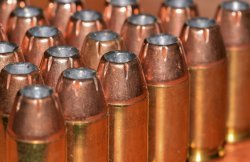 One of the most well-known athletes in her country and flag bearer for Slovakia at the Rio 2016 Olympics Games opening ceremony, Danka Barteková started to shoot in 1998 at the age of 13, winning lots of medals from many European and World Championships. Among them,  5 medals from the World Cup Final, 9 medals from the World Cups and a bronze medal from the Olympic Games 2012 in London. Barteková is also a two-times European Champion, a 14-times Slovak champion in skeet and at the European Championships held in Nicosia, Cyprus in 2008, she set a world record by hitting 99 targets out of 100.
In the process, Barteková fired many, many "poisonous" cartridges, of course. So, as Gloria Martini informs us, "Earlier this year, the Slovak shooter decided to undergo a blood test to measure lead level in her body. One, if not all, would expect to find an elevated blood lead level in the body of an athlete that for two decades has been shooting an average of 200 rounds a day five days a week and that has, in her career, some 500 thousand targets under her belt."
Ideology vs. reality
The results of Barteková's test? Well, as you may have guessed, they are not what anti-gun zealots would expect. In Martini's words, "Her blood test result showed no significant concentration of lead in her blood just like any other individual in good health that has never shot a single round in his life."
Is Danke Barteková a lucky girl? Well, human exposure to other forms of lead may cause health problems – even very serious ones. But once again evidence proves that metallic lead in ammunition does not have any significant effect on human health. Actually, this is a well-known fact to anybody who takes a non-ideological, unbiased approach to the matter, since scientific proof has long been available. In 2015 AFEMS even organized in Brussels the symposium "The Sustainable Use of Lead Ammunition in Hunting and Sports Shooting: Facts and Emotions" with a panel entirely focused on the effects of lead ammunition on human health.

Just as we are certain that Barteková's case is a further confirmation, however, we can be sure that scientific evidence won't affect the anti-gun movement at all, since the latter is too often ideology-based rather than evidence-based. And as the saying goes, if reality does not fit the concept – too bad for reality!