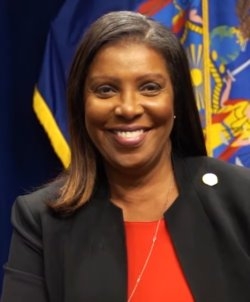 "The NRA's bankruptcy petition was not filed in good faith but instead was filed as an effort to gain an unfair litigation advantage in the NYAG Enforcement Action and as an effort to avoid a regulatory scheme." Finishing with these words a 38-page ruling, US Bankruptcy Judge Harlin Hale of Dallas yesterday denied the effort by the National Rifle Association to file for bankruptcy protection. In January the NRA announced that it had filed for Chapter 11 bankruptcy protection, seeking to incorporate in Texas instead of New York. "The question the Court is faced with is whether the existential threat facing the NRA is the type of threat that the Bankruptcy Code is meant to protect against. The Court believes it is not," Judge Hale added, also lamenting "lingering issues of secrecy and a lack of transparency" on the part of NRA's managers.
The legitimacy of the NRA's bankruptcy filing was immediately disputed, since the organization did not qualify as an organization in need of debt reduction. "The NRA is not insolvent. We are as financially strong as we have been in years," assured at the time NRA's executive vice president Wayne LaPierre. Actually, it was part of a strategy to relocate to Texas after New York Attorney General Letitia James filed a lawsuit to dissolve the National Rifle Association for financial fraud, abuse and misconduct. New York Attorney General accused the NRA of misusing funds intended for charity and Wayne LaPierre in particular of "failing to manage the NRA's funds and failing to follow numerous state and federal laws."
Our comment: a political and ideological struggle – and a vulnerable NRA
The decision denying  bankruptcy protection is a clear victory for James and anti-guns in general: "The NRA does not get to dictate when and where it will be held accountable- This decision sends a loud and clear message that no one is above the law — not even one of the most powerful lobbying organizations in the country," she commented. Even if NRA argues that "although disappointed" they are "moving forward", stressing that "Court notes that NRA's move to Texas could still be accomplished outside bankruptcy," this is a severe blow. We must not forget that it is above all a political and ideological struggle: as revealed by Reuters, "President Joe Biden's administration opposed the NRA in the trial. The Justice Department''s bankruptcy watchdog, the US Trustee, urged Hale to dismiss the bankruptcy." And Attorney General James is a member of the Democratic Party herself who already likened the NRA to a terrorist organization... But the real problem is that with its internecine wars and bad moves, NRA is making itself more and more vulnerable: the crisis has been dragging on for two years now and there are (many) aspects that need to be clarified in LaPierre management. Which means that the largest gun-rights organization in the world is at its weakest just when it should be at its best to hit back.