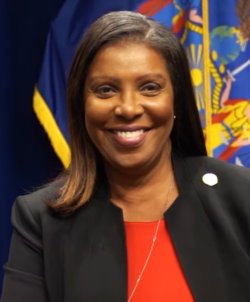 The state of New York, in the person of the Attorney General Letitia James, yesterday filed a lawsuit to dissolve the National Rifle Association for financial fraud, abuse and misconduct. Following an 18-month investigation, Attorney General James – who is a member of the Democratic Party, by chance – is  accusing the NRA of misusing funds intended for charity and Executive Vice President Wayne LaPierre in particular of "failing to manage the NRA's funds and failing to follow numerous state and federal laws."
America's longest-standing civil rights organization, the NRA is a non-profit entity but according to James, La Pierre and three other top NRA officials "basically looted its assets" and "funnelled millions into their own pockets"  causing $64 million in losses.
NRA response: "We will confront it and prevail"
In response, the National Rifle Association countered with a lawsuit and NRA President Carolyn Meadows released the following statement: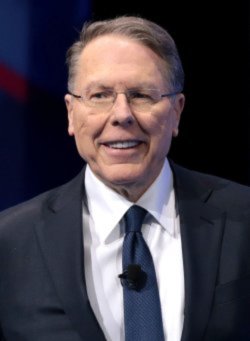 "This was a baseless, premeditated attack on our organization and the Second Amendment freedoms it fights to defend. You could have set your watch by it: the investigation was going to reach its crescendo as we move into the 2020 election cycle. It's a transparent attempt to score political points and attack the leading voice in opposition to the leftist agenda. This has been a power grab by a political opportunist – a desperate move that is part of a rank political vendetta. Our members won't be intimidated or bullied in their defense of political and constitutional freedom. As evidenced by the lawsuit filed by the NRA today against the NYAG, we not only will not shrink from this fight – we will confront it and prevail."
During her campaign for attorney general in 2018, James already likened the NRA to a terrorist organization. A case of "politics through the courts"? As we already reported, there is no doubt that the NRA is in an awkward moment, to say the least. Yet, with a US presidential election just three months away – and with one of the candidates, Mr Trump, being a staunch supporter of both the NRA and the Second Amendment – it's quite hard not to see something suspicious in this judicial move.

What will happen next? Stay tuned.