The National Rifle Association (NRA) announced a few hours ago that it filed for Chapter 11 bankruptcy protection. Moreover, it will now seek to incorporate in Texas instead of New York. After the attacks launched last year by New York Attorney General – who accused the NRA of fraud and abuse – scandals, and an internal power struggle, this already eventful 2021 is bringing other shocking changes for the most famous gun rights advocacy group, the oldest and the largest US civil rights organization.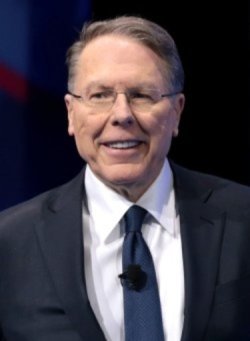 In a long letter to NRA members and supporters NRA's executive vice president Wayne LaPierre explains: "The NRA announced a restructuring plan that positions us for the long-term and ensures our continued success as the nation's leading advocate for constitutional freedom – free from the toxic political environment of New York. The plan can be summed up quite simply: We are DUMPING New York."
"To facilitate the strategic plan and restructuring, the NRA and one of its subsidiaries have filed voluntary chapter 11 petitions in the United States Bankruptcy Court for the Northern District of Texas, Dallas Division. As you may know, chapter 11 proceedings are often utilized by businesses, nonprofits and organizations of all kinds to streamline legal and financial affairs," LaPierre continues. He also states that the group is "leaving the state of an attorney general who, just a few months ago, vowed to put us out of business through an abuse of legal and regulatory power." 
"You know that our opponents will try to seize upon this news and distort the truth. Don't believe what you read from our enemies. The NRA is not 'bankrupt' or "going out of business.' The NRA is not insolvent. We are as financially strong as we have been in years," LaPierre assures.
In the letter, LaPierre confirms that subject to court approval, the NRA is pursuing plans to reincorporate in the State of Texas – the latter is home to more than 400,000 NRA Members and the site of our 2021 Annual Meeting being held in Houston. "Texas values the contributions of the NRA, celebrates our law-abiding members, and joins us as a partner in upholding constitutional freedom."
LaPierre repeats that NRA is seeking "protection from New York officials who illegally abused and weaponized the powers they wield against the NRA and its members" and that "this plan represents a pathway to opportunity, growth and progress".

Our comment:

Is this really a "dawn of a new day", as LaPierre puts it, or is it a sign of an impending catastrophe amid the ongoing US political crisis and the Covid-19 disasters? Time will tell, as usual. But we can certainly agree with NRA's executive vice president when he says that "This is the most transformational moment in the history of the NRA. And it involves all of you."
You can read Wayne LaPierre's full letter here.