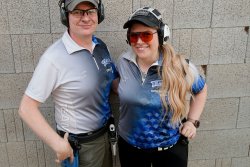 According to the organizer, more than 1,300 shooters will be hunting for medals and titles this year. With around 500 shots, 24 IPSC stages are to be mastered in each case. The shooters will compete in a wide variety of gun divisions: Classic, Open, Production, Revolver, Standard and Production Optics. Unfortunately, the coveted Production Optics Light Division was removed from the program at this year's IPSC General Assembly in March.  For each of the above-mentioned divisions, there are again – in addition to the general shooter division – individual scores in a wide variety of categories such as Juniors, Ladies, Seniors, Super Seniors and, more recently, Ladies Seniors or Grand Seniors. In addition, there are also team scores in the respective divisions and categories, depending on the number of participants. The Pre-Match (the preliminary competition) already runs from September 18 to 22, the opening ceremony will take place on September 24; the Main Match from September 24 to 30, and the Shoot-Off with final award ceremony and closing ceremony on September 30. 
Official competition ammunition of the IPSC European Handgun Championship 2023 in Greece: GECO – and of course, the GECO IPSC team will also be present in Corinth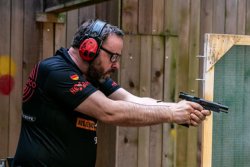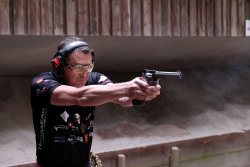 GECO was chosen as the official competition ammunition supplier for this year's European Championship. So, accordingly, participating shooters could pre-order .38 Super, .40 S&W, .45 Auto, .357 Magnum, DTX 9mm Luger 115 gr, 9mm Luger 124 gr, FMJ 9mm Luger 124 gr and 9mm Luger 154 gr for the match. Many shooters order ammo for the match locally – but why is that and what other options are there? Shooters traveling by air are only allowed to carry a maximum of 5 kg – depending on the airline. So, in order to come up with the necessary number of rounds and, if necessary, to be able to make a few test shots on site, it is essential to buy ammunition on site. If the shooters travel by car, a maximum of 1,200 rounds can be transported throughout Europe. This is regulated by the European Firearms Directive, which can be downloaded here in all languages. It is important that the shooters carry the official invitation in printed form with them when entering the country.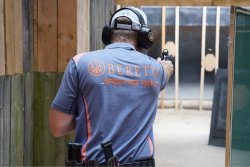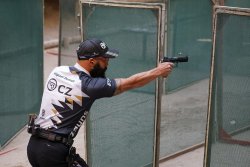 Numerous exhibitors and match sponsors will be on site in the vendor area. For example, CZ as match sponsor or Walther as sponsor of the Shoot-Off. During the match, repair services will be offered there, for example. By the way: this year, the Walther booth will serve as a meeting point for "Team Germany" and will provide free refreshments. It's worth a visit to secure one of the limited-edition beverage cans. But gun and accessory manufacturers such as Beretta, Shield Sights, Tanfoglio, Phoenix, Aimpoint, Laser Ammo, M-arms, Eemann Tech, Double Alpha Academy, 5.11 Tactical, BUL Armory, Glock, Laugo Arms, CZC Europe, Guga Ribas, KMR, ipsc4you and many more sponsors will also be on hand to show off their products during the competition – for sale, and will certainly also score with one or the other service or free giveaways. At this point, however, we would like to point out again in the context of safety that every firearm that is to enjoy a service in the vendor area must be packed accordingly beforehand in the safety area in a suitable bag, in order to avoid any IPSC rule violations (Rule 2.6.4 or Rule 10.5.1).  
These are our podium favorites at the IPSC European Handgun Championship 2023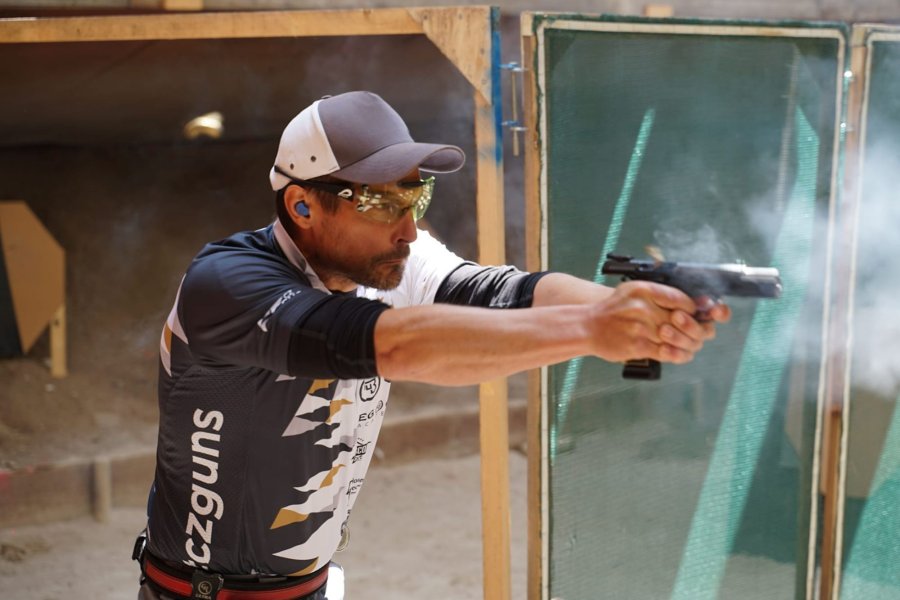 Who will line up on the podium next to Eric Grauffel – the world's dominant exceptional shooter with several World and European championship titles from France – In the Production Division? Hotly traded favorites and title contenders in the individual divisions are, in our opinion: 
OPEN DIVISION: Robin Sebo (CZE), Ivan Espilez (ESP), Miroslav Havlicek (CZE) 
STANDARD DIVISION: Josef Rakusan (CZE), Giacomo Bolzoni (ITA), Zdnek Liehne (CZE) 
PRODUCTION DIVISION: Eric Grauffel (FRA), Eduardo de Cobos (ESP), Miguel Ramos (POR)
CLASSIC DIVISION: Robert Cernigoj (SLO), Julien Boit (FRA), Bartosz Szczesny (POL) 
REVOLVER DIVISION: Gerald Reiter (AUT), Sascha Back (GER), Robert Kroiss (AUT) 
PRODUCTION OPTICS DIVISION: Martin Kamenicek (CZE), Emile Obriot (FRA), Dylan Keppel (NED)  
Picture gallery: these starters are also always good for top places at the IPSC European Handgun Championship in Corinth 2023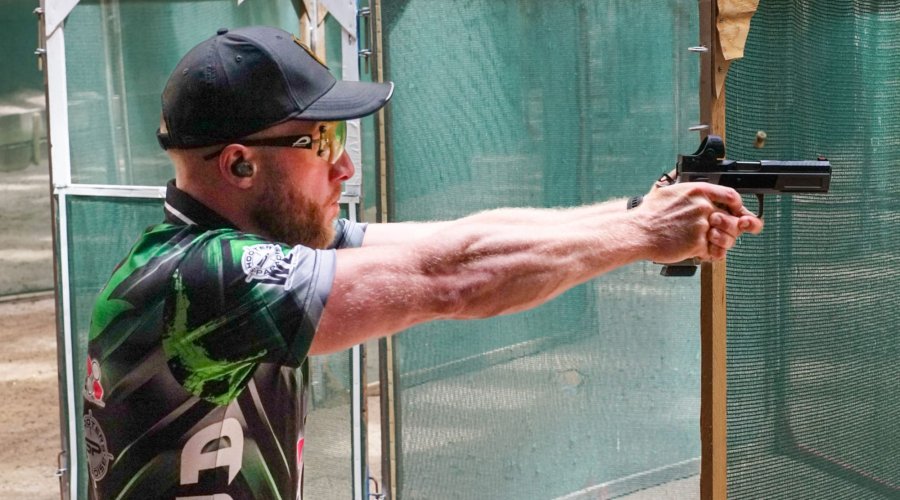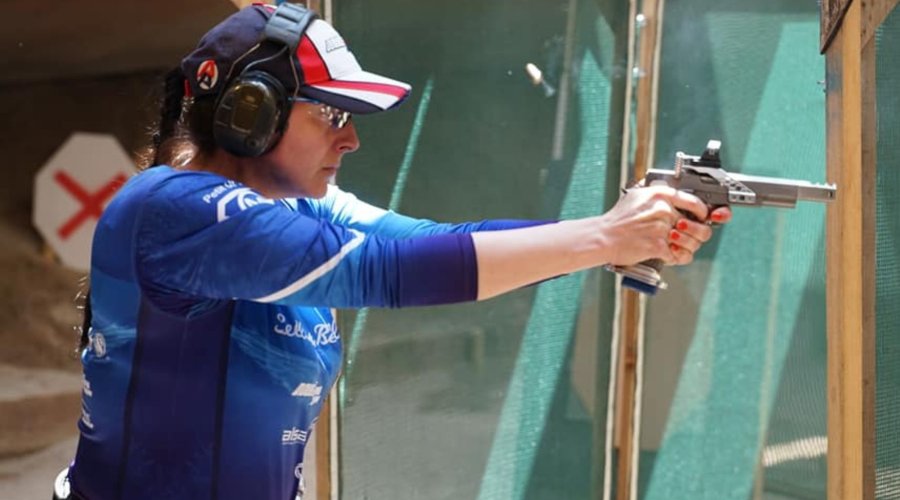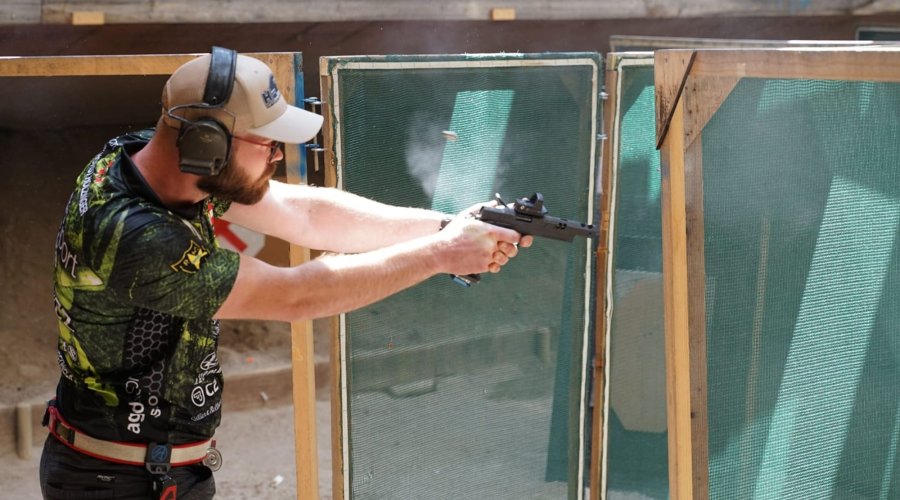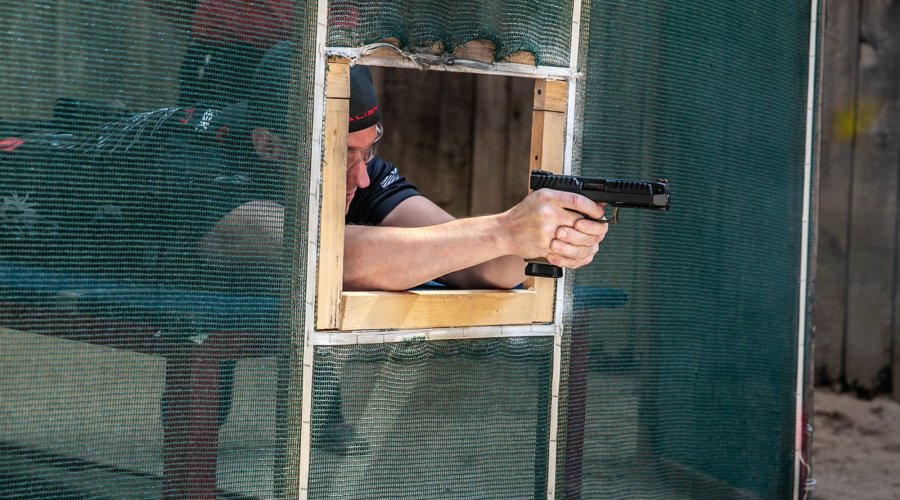 Valuable links: where can I find more information about the IPSC European Handgun Championship 2023?
With the introduction of the new scoring categories in the Lady Senior and Grand Senior classes, the chances of winning one or the ther medal should be quite high due to the lower competition density. We are already excited to see who will ultimately prevail in the battle for the alphas and the hundredths of a second in the respective division. We will stay on the ball for you.
During the competition, we will keep you informed about the latest happenings on our all4shooters.com Facebook page and Instagram profile.
By the way: we also have a German Facebook page and an Italian Facebook page. Here, too, there will be corresponding impressions of international shooters every two days. So it's worth stopping by!
And of course you can inform yourself directly on the website of the IPSC European Championship. There you will find the always up-to-date schedule and later also all results!
Shortly after the event you will find here at all4shoters.com a match report with the respective top 3 results. And that, as you are used to from us, in English, German and Italian language.