Succeeding to both the Hunting Show and the defunct EXA expo, the HIT Show held its first edition halfway through February 2015, and it was an instant success: 30,663 visitors and 314 exhibitors recognized the event, held at the Vicenza Exhibition Center, as Italy's new reference point for the gun industry − manufacturers, distributors − as well as for hunters, sport shooters, collectors and gun enthusiasts alike.
Following such outstanding result, the Vicenza Exhibition Center announced that the next edition of the Hunting, Individual protection and Target shooting Show will be held from February 13th thru 15th, 2016.
Interested exhibitors are thus invited to take all necessary steps in order not to miss this increasingly popular event to gain visibility and secure good deals. Exhibitors will be able to choose among three different stand equipment solutions, namely called the Shop, Standard, and the brand-new Elegance, offering a greater visibility and impact.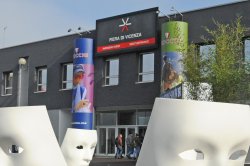 Capitalizing from the experience gained by its organizers with the Hunting Show, the HIT Show has taken over from the now-defunct EXA expo as Italy's yearly appointment for fireamrs, hunting, target sports and individual protection trade operators and customers − and aims to become the most relevant trade show for the shooting industry in southern Europe. Exhibiting at the HIT Show can help manufacturers, distributors, shops and associations wishing to access the Italian and European markets, and represents an unique opportunity to meet thousands of enthusiasts in just three days.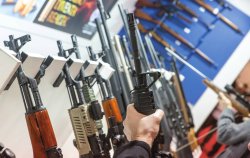 all4shooters.com will of course keep readers informed all through the road to the 2016 HIT Show, and will report from the show next February. In the meanwhile, we are happy to provide the industry with all the necessary information that prospective exhibitors could find interesting: applications form, booth fitting and furnishing solutions in addition to a detailed brochure including strategic facts and information on HIT Show.

Just click the links below!