This video has been hidden because of an external service (YouTube) that could potentially collect personal data.Allow video services for the duration of the visitAllow video servicesStop allowing video services
Over 5,000 people visited the Military History Park in Pivka, a small Slovenian town near the Italian border. The Park is a museum exhibition located in the buildings of the Pivka barracks (Komanda), built in the 1930s by the Italians and occupied after 1945 by the JNA (Jugoslovenska Narodna Armija, the People's Army of Yugoslavia).
Inside the museum you can find not only the history of the individual and team weapons used from the Second World War to date, but also an extraordinary collection of armored vehicles, especially those of the armies of the Eastern Bloc.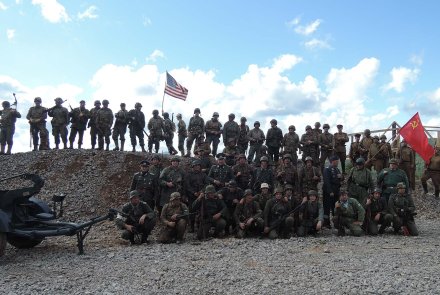 Always open, the Pivka Museum organizes every year the Festival of Military History on the third weekend of September. The Festival takes place in the large clearing behind the barracks complex. On this occasion, re-enactors of all ages from all over the country and abroad meet to stage firefights or sword fightings, encamping in the vast woodland surrounding Pivka still untouched and creating a truly evocative setting. The festival is multi-thematic: you can find Roman and medieval reenactors, ass well as WW2 enthusiasts.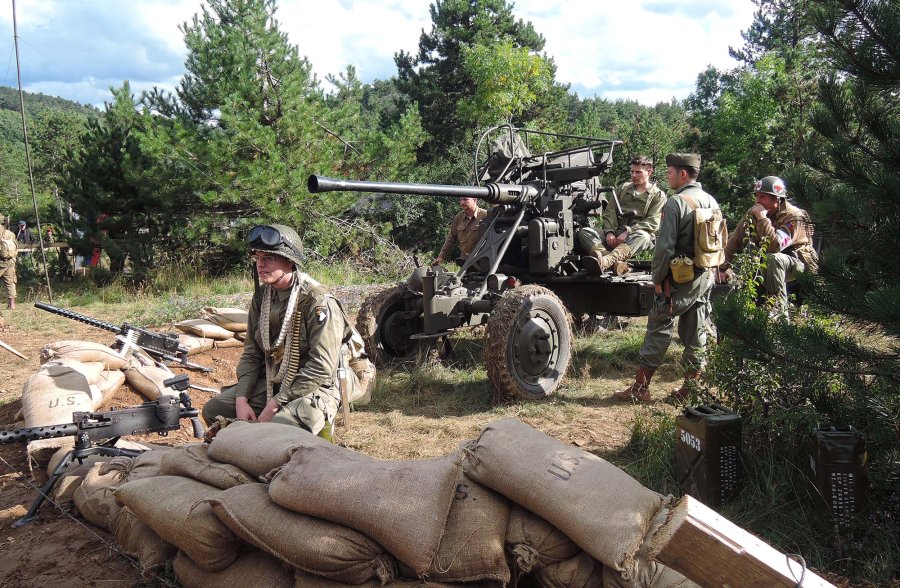 During the Festival, many of the museum's vehicles, which are perfectly functional, return to rumble on dirt roads and trenches (even during the year you can get into some of the armored vehicles and tanks that are in Pivka).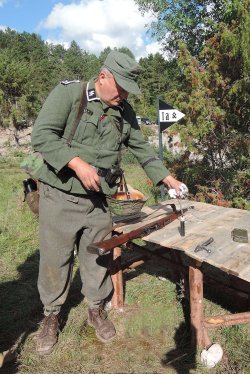 This year, the re-enactment was centered on the historic encounter between US and Soviet troops on the Elbe River in April 1945.
On Sunday, September 17, despite the bad weather many people attended the reenactment, as confirmed by Janko Boštjančič, director of the Museum. During the "battle" hundreds of blank shots were fired on the German and allied side. Two armored vehicles, one T34 tank and one M36 Jackson tank destroyer, were used to represent the Red Army and the US forces respectively. Remote controlled explosions then helped make the scene even more realistic simulating the artillery shots. 
See you next year in Pivka!