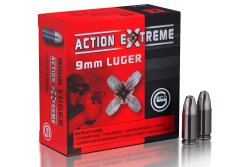 The GECO Action Extreme in .380 ACP (9mm Browning Short) features a new bullet which expands in a controlled manner and provides a very deep penetration. Energy is completely transferred into the target and the target ballistic effect is excellent. The cartridge can be used in full-size, compact, sub-compact and even ultra sub-compact pistols. You can also rely on the new 9mm Browning short Action Extreme for your personal protection..
Even though the CIP (Commission Internationale Permanente pour l'Epreuve des Armes à Feu Portatives), which was already established in 1912, lists this cartridge under the name 9mm Browning Court (in English: "short"), it's also simply known as 9 mm Short, but internationally as .380 Auto or .380 ACP.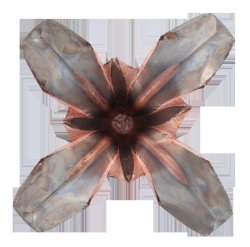 GECO Action Extreme in .380 ACP (9mm Browning Short) – Main features:

Consistent: Uniform penetration, about 10.6"/27 cm on average, over the entire velocity spectrum from 310 to 400 m/s. Very consistent mushrooming of 0.7"/18 mm. Tests have shown consistent penetration and expansion in ballistic gel and Clear Ballistics gel blocks.
High stopping power thanks to its 4 "petals": Quick mushrooming with extreme frontal area increase thanks to the four expanding "petals". They guarantee a complete energy transfer with a well-defined wound channel and 100% bullet weight retention.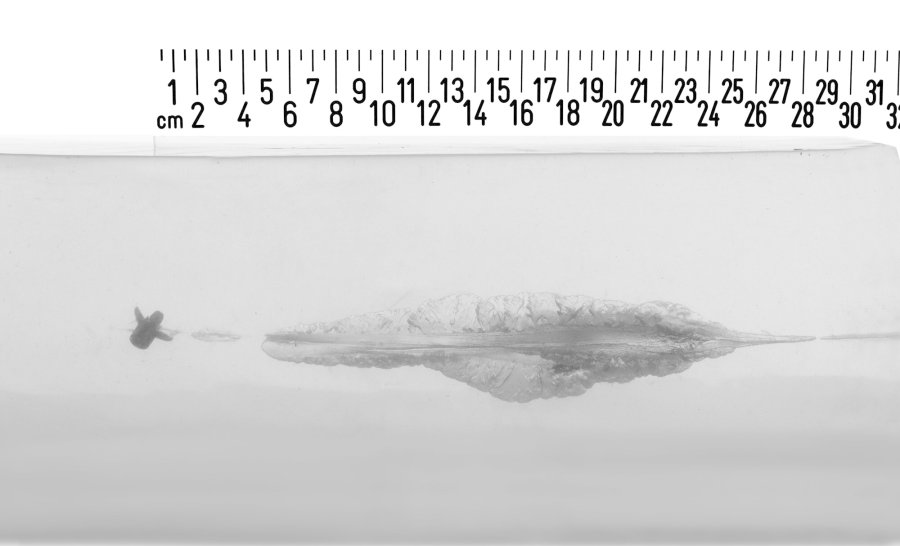 Function first: Reliable feeding into the chamber thanks to the rounded bullet nose. Improved ballistic performance with little velocity loss thanks to the bullet's aerodynamic shape. The enclosed bullet construction ensures that no material plugs the hollow point cavity. In this way the bullet retains its expanding properties.

All-purpose round: Home Defense – Concealed carry – Hunting

Suitable for all barrel lengths: The new cartridge delivers good terminal performance regardless of whether it's used in full-size, compact or sub-compact pistols.
| | |
| --- | --- |
| Designation: | GECO Action Extreme |
| Caliber: | 9mm Browning Short (aka .380 Auto, .380 ACP) |
| Bullet: | Action Extreme |
| Bullet weight (g/gr):  | 5.5/85 |
| Content per package:  | 20 pieces |
| Ignition:  | Anvil |
| Price per package*:  | 24.60 euro |
* RSP in Germany incl. 19% VAT