Article also available in other languages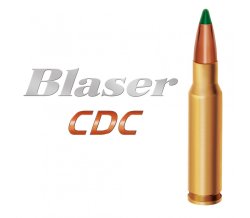 Several reasons − ranging from changes in laws and regulations imposing restriction to the use of traditional ammunition for hunting in certain areas, to plain and simple technological innovation − are causing "green", "environmentally friendly" or simply "lead-free" ammunition to become more and more widely spread, and accepted, between the hunters' community.

Whether or not conventional lead-based ammunition is a true environmental hazard, and at what extent if anything, is a hot matter of debate, but that's not of our interest in this dissertation.

What's however of our interest is the fact that many hunters still don't trust lead-free ammunition amid concerns that they may lack the typical stopping power of conventional ammunition.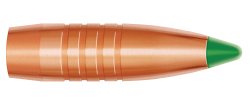 These concers seem however bound to soon become pointless, as German-based Blaser Jagdwaffen GmbH − a globally-acknowledged manufacturer of hunting and sporting rifles, although also engaged in the distribution of a line of specialized ammunition and accessories − is launching a new breed of hunting-oriented loads, dubbed the CDC, conceived to outperform other existing lead-free ammunition in terms of overall performance.
The concept on which the CDC ("Controlled Deformation Copper") loads are based upon isn't actually new: US-based Barnes Bullets − a global market leader in hunting, sports shooting, long-range, service and defence ammunition − launched its first totally lead-free, copper-based hunting-oriented bullet well over 30 years ago.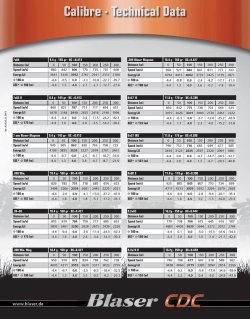 Back then and still today, Barnes' copper-based bullets' design ensures excellent accuracy and range, constant ballistics and outstanding deformation and energy transfer upon impact, allowing clean one-shot kills without causing unnecessary suffering to the prey or excessive damage to its flesh.
In order to come out with a product that would keep up for its good name, Blaser obtained support from Barnes and from Swedish-based ammo maker NORMA − now a RUAG Ammotec Group company, well known for its high-quality hunting and competition shooting ammunition loads.

The merger of the combined experiences was instrumental in the manufacture of the new Blaser CDC ammunition line.
Loaded on Blaser's behalf by NORMA, the new CDC ammunition employs Barnes HPBT (Hollow-Point, Boat Tail) balls, with four radial cuts. These balls are manufactured out of copper, with a uniform jacketing, and feature a slightly over-average mass to ensure a stable and uniform trajectory that should remain just as stable within the prey's body, as much as possible.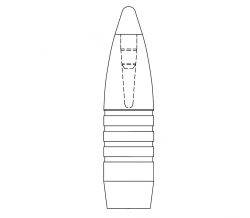 "As much as possible" is actually the key here, because the Blaser CDC ammunition is actually conceived to respond immediately upon impact by starting an effective expansion process.
The CDC balls come with a top expansion cavity that's provided with a polymer tip to cover a plethora of function: it will maintain aerodynamics when the bullet is in the air; it will prevent foreign bodies or matter to fill the cavity and jeopardize deformation; and will act as an expansion initiator.
The expansion pattern for the Blaser CDC is pre-programmed and controlled by the peculiar design and structure of the ball; that's how Barnes, Blaser and NORMA made sure that performance would remain uniform and in the higher bracket (if not overall superior) for the standards of lead-free ammunition. Plus, being copper overall softer than many other metals or materials used in competiting lead-free loads, the Blaser CDC will be easier on the barrel, allowing shooters and hunters to use them even with not-exactly-factory-new rifles or carbines.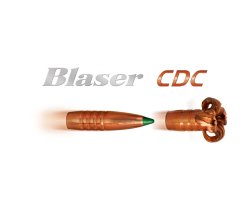 The Blaser CDC ammunition has been specifically conceived for small or mid-sized European game − deer, roe, wild boar, up to elk or reindeer − and is available in twelve different calibers, the most highly sought-after between hunters and sportsmen in EU-member Countries and all throughout the Old Continent.
The Blaser CDC ammunition line is a brand new product, and international distribution may not be still in full force. Perspective buyers should pose all questions concerning availability and pricing in their Country to their national authorized distributor for Blaser products: clicking the link will redirect to the specific section of the Blaser website, featuring informations and contacts of all Blaser dealers and distributors worldwide.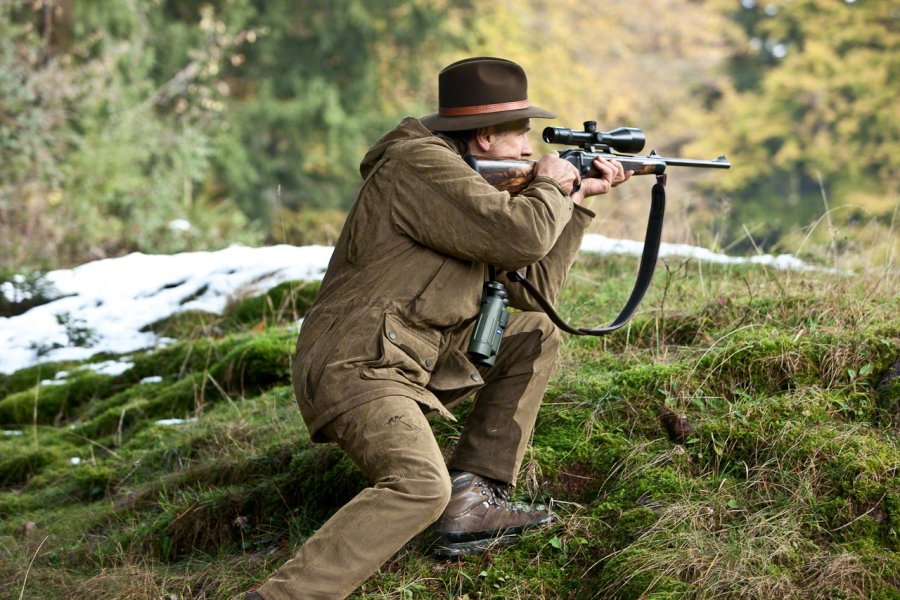 ---