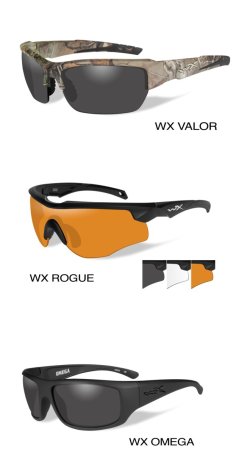 Wiley X – a global leader in eye protection for sporting, outdoors, and tactical purposes – showcased four new spectacles at the 2016 edition of the IWA expo in Nuremberg (Germany), offering high quality and protection against UVA, UVB and high-velocity impact in a stylish design.
Two models feature a Realtree XTra camo frame: the WX Rebel sports polarized smoke green lenses, for glare-cutting performance that is perfect for use around water, snow, and other highly-reflective environments; the WX Valor comes instead with smoke grey lenses fitted into a lightweight, yet practically indestructible half-frame dressed; they can also switch to a range of WX Valor accessory lenses to best suit changing conditions in the field or on the range.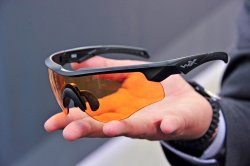 The WX Rogue offer a clean line of sight, superior coverage and excellent peripheral vision, thanks to a new style of lightweight matte black half-frame with an adjustable wire core rubberized nose bridge; the WX Rogue spectacles are offered in two- or three-lens interchangeable kits featuring Wiley X's T-Shell scratch resistant and Foil anti-fog coated Selenite polycarbonate lenses.
Also debuting are the tactical-oriented WX Omega spectacles, offering matching smoke grey lenses with a matte black frame and Ops features a soft rubberized nose bridge and/or temple tips to ensure a snug, yet comfortable fit.