Finally, it can be pre-ordered: the new HK MP5 Two-Stage Trigger from Timney Triggers for the legendary Heckler & Koch MP5 and G3 is coming across the pond exclusively through the German importer Ferkinghoff International. According to the manufacturer, all parts of the new Timney Triggers are precision-machined from high-quality materials to ensure a lifetime of dependable performance. The trigger housing is made of 6061-T6 aluminum and anodized black to make the trigger weather and corrosion resistant. For the hammer, Timney uses S7 tool steel, heat treated and NP3 coated to optimize sliding properties during trigger movement. Timney machines both the trigger shoe and the disconnector from A2 tool steel. These parts are then heat treated and, in this case, carbo-nitride coated to ensure the lowest possible friction.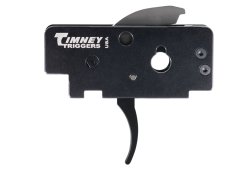 The HK Two-Stage MP5 Trigger, now available for order from Ferkinghoff, lowers the trigger pull weight in both stages to less than 1 kilogram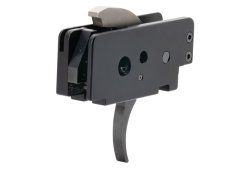 The new Two-Stage MP5 trigger module from Timney Triggers features a trigger pull weight of around 0.9 kg (2 lb) in both the first and second stages. The trigger breaks crisply as glass – as you would expect from Timney triggers – so the accuracy that HK platforms (and their clones) already bring in can be increased even further.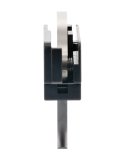 The trigger, according to Timney Triggers, is compatible with HK 91/93 and 94 firearms and their clones (such as SAR M41, MKE T41/T94, BT96, OA5), SEF/semi-auto trigger packs and corresponding safety selector levers.

The Timney replacement Two-Stage Trigger for HK MP5 Semi-Automatic Variants utilizes your existing rifle's ejector lever, ejector spring, and ejector axis pin. As importer Ferkinghoff International explains, these parts can be converted to comply with the law within a short time, without much effort or tools.
You can pre-order the new Timney Triggers HK MP5 Two-Stage Trigger here directly in the online store of importer Ferkinghoff International for a suggested retail price of 499 euro. There you will also find an English-language video showing all the steps necessary to install the new trigger.
Learn more about the new HK MP5-Two Stage Trigger in the video presentation of manufacturer Timney Triggers
This video has been hidden because of an external service (YouTube) that could potentially collect personal data.Allow video services for the duration of the visitAllow video servicesStop allowing video services