VIDEO: John Vehr (CEO Timney Triggers) on the company philosophy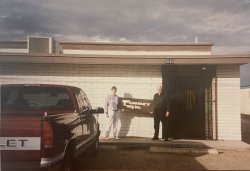 After the end of World War II, there were plenty of former service rifles in the U.S. that were now being used for civilian purposes. But the often crude triggers stood in the way of accurate shooting for hunting and sport.

Allen Timney therefore began in 1946 to offer simple, but technically clean two-stage replacement triggers that customers could install themselves in their rifles – bolt-action rifles such as Mausers, Springfields or Enfields – and Timney quickly became known as a reliable aftermarket trigger manufacturer.

Timney has over 170 trigger versions in its product line 

Allen Timney retired in 1981 and sold his now well-known company to Paul and Rosemary Vehr – the parents of current company owner and president John Vehr. Paul and Rosemary ran the company until 1999, when they agreed to sell it to their son John, who had been with the family business since 1994 and served as general manager. Sadly, Rosemary Vehr passed away three days after the 2000 SHOT Show, and five weeks later Paul also passed away, leaving the outstanding purchase agreement unsigned on his desk. John eventually purchased Timney Triggers from his siblings and immediately began investing heavily in technology, state-of-the-art machinery, employees and (most importantly) a new mindset.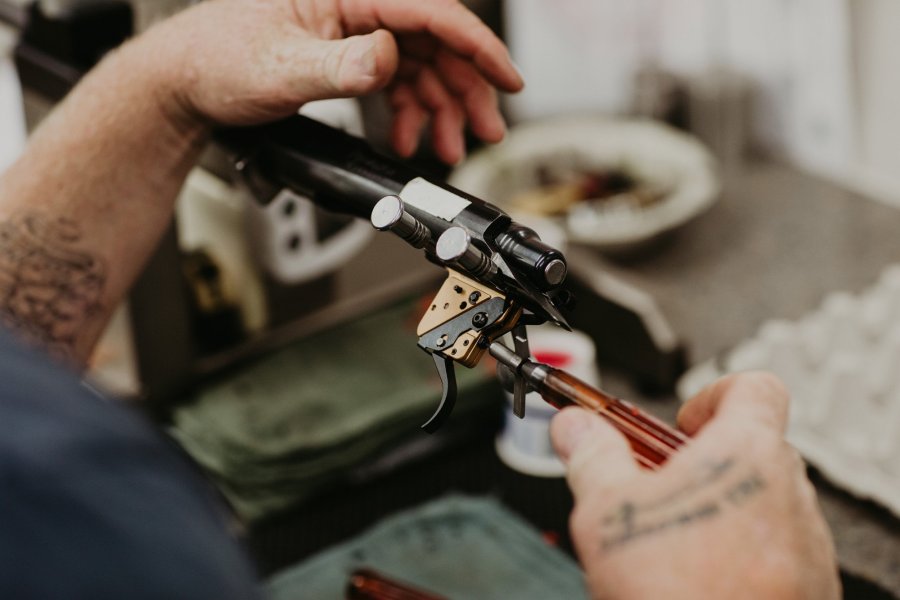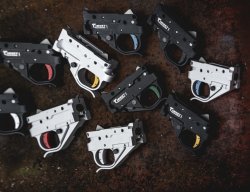 By focusing on the customer and manufacturing the highest quality products, Timney Triggers quickly became the company that set the standard for aftermarket triggers. Today, Timney Triggers is housed in a 2,400-square-foot facility in Phoenix, Arizona, equipped with state-of-the-art technology and machinery that runs 24/7. Through innovation and listening to its customers, Timney now produces more than 170 trigger models for bolt-action rifles, shotguns, AR rifles and semi-automatic rifles. Special solutions, such as those with specific trigger pull weights, for benchrest or high-bred competition triggers are also available, not to mention several color options for the housing and trigger blade, all of which can be selected online.
Timney Alpha Competition: the match trigger for Glock pistols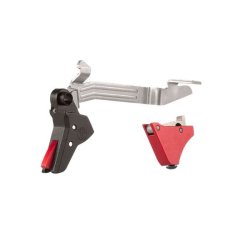 Since 2021, replacement triggers for handguns have also been added, namely the Timney Alpha Competition series for Glock Generation 3 and 4 pistols and also for the current Glock Gen5 (with two separate designs and different SKUs). A Timney trigger is now also available for the Smith & Wesson M&P pistol. The development history of the Glock triggers introduced in the anniversary year was presented by Timney Triggers in a very emotional video.

Twelve years ago, John Vehr found a wholesaler experienced in importing mainly US products in the German company Ferkinghoff International. In the now established Service Point Europe at Ferkinghoff, customers now have direct contact persons. Company director Achim Ferkinghoff says to all4shooters.com: "So we are not only the first point of contact for the purchase of quality triggers, we are also available for advice and assistance with replacement and installation." On request, the online store at Ferkinghoff only shows the parts that are also available for immediate delivery. Achim Ferkinghoff is sure, however, that especially with Timney triggers, no one in Europe can offer more variants. After all, just like when the company was founded in the 1940s, you can still get triggers from Timney today for numerous older rifles – for the Mosin-Nagant, for example – and for Mauser 98 actions as well.
Here you will find an overview of the available replacement triggers from Timney Triggers at Ferkinghoff.

Ferkinghoff International specializes primarily in the distribution of firearms and accessories from the USA – Online and on site

In addition to Timney Triggers, among the best-known brands of the renowned wholesaler are brands such as Mossberg, Kimber, Kahr Arms, Tippmann, Just Right Carbines, Magnum Research, Auto Ordnance, Trijicon optics and, very recently, silencers from Silent Steel. As a family business with a great deal of personal commitment, advice and service are also a top priority there. In addition to the service telephone hotline, you will also find many videos on the website (Ferkinghoff International TV), a department divided by theme worlds. There you will also find lots of accessories for Glock pistols, spare parts, information about the Ferkinghoff workshop service as well as a video library with a lot of know-how about firearms, optics, accessories and ammunition. Furthermore, at Ferkinghoff you can also find used guns of all brands in the online store.

Visit the Ferkinghoff International online store. It is worth it, because there is much more to discover.