Headquartered in the small Italian town of Venaria Reale, at the outskirts of Turin, the Tactical73 S.r.l. company has now established itself as a reference point for professionals and civilian modern sporting rifle shooters − particularly AR-15 owners − both in Italy and in the rest of Europe.
Quite recently, the Tactical73 company added a new line of aftermarket accessories to its already extensive product line: the SBD and CBD flash hiders are a purely "home-brew" product that offer a very high level of quality for their segment, and a competitive price if compared to that of many similar imported products.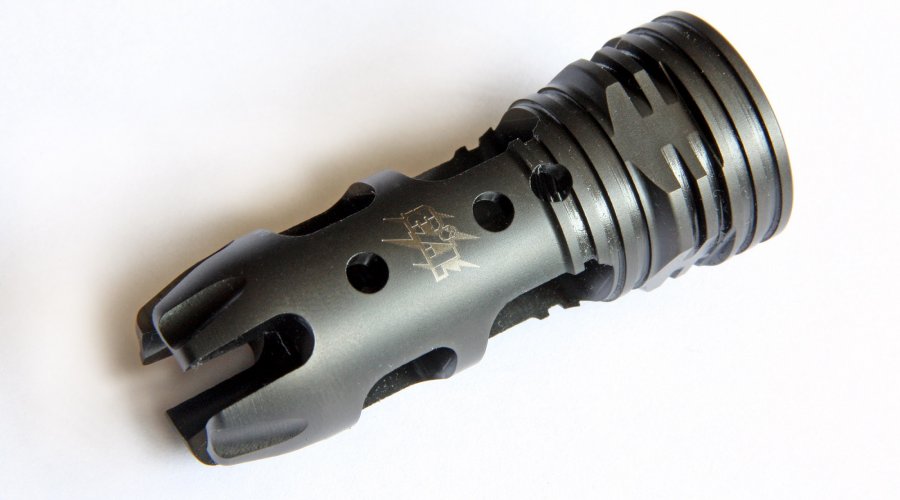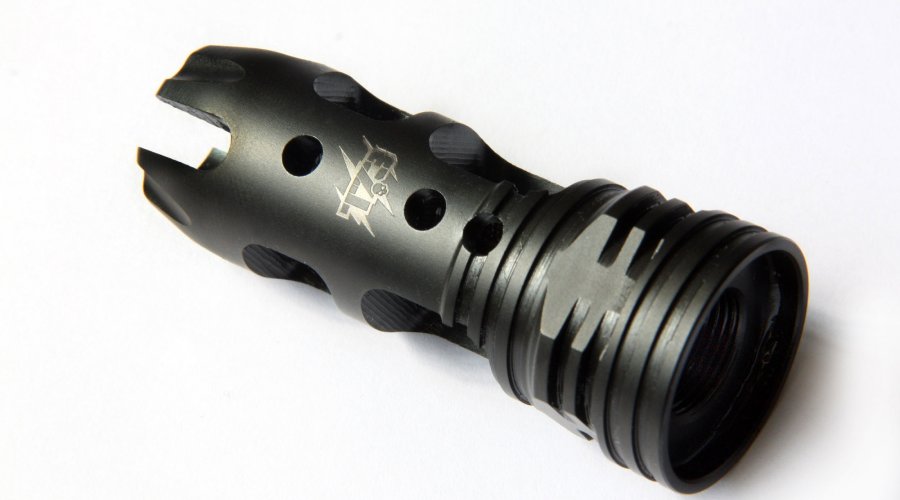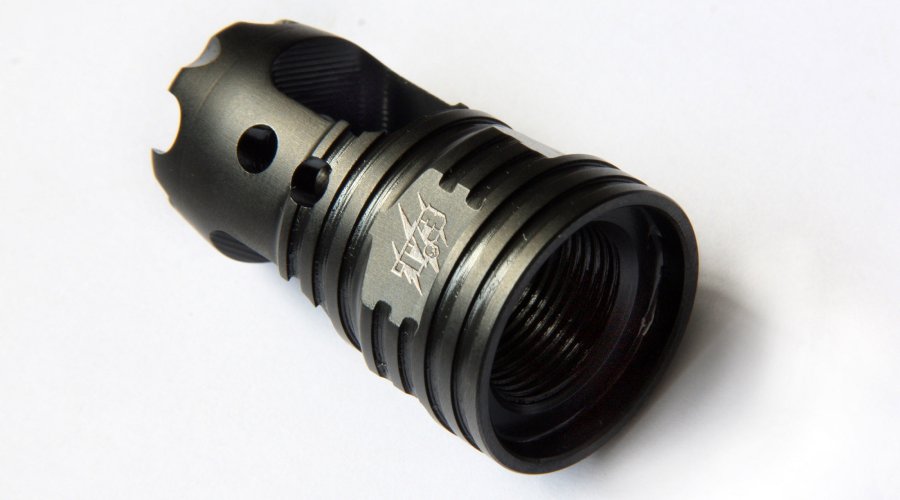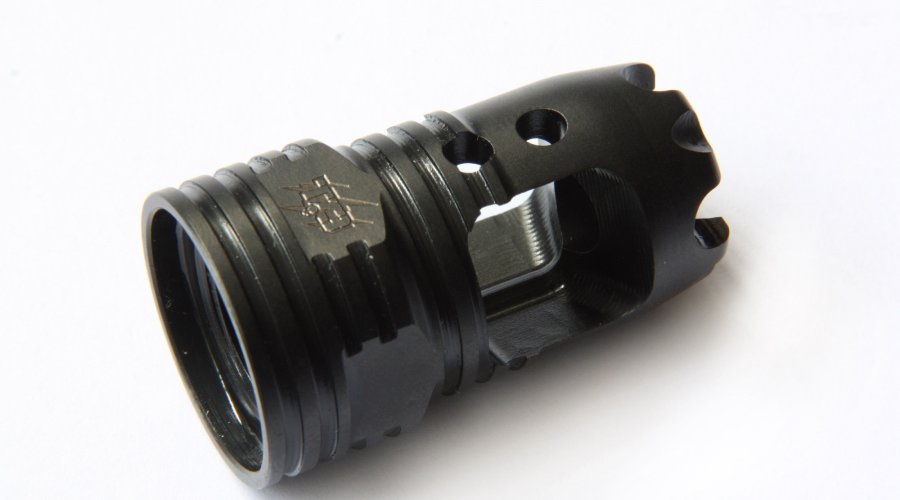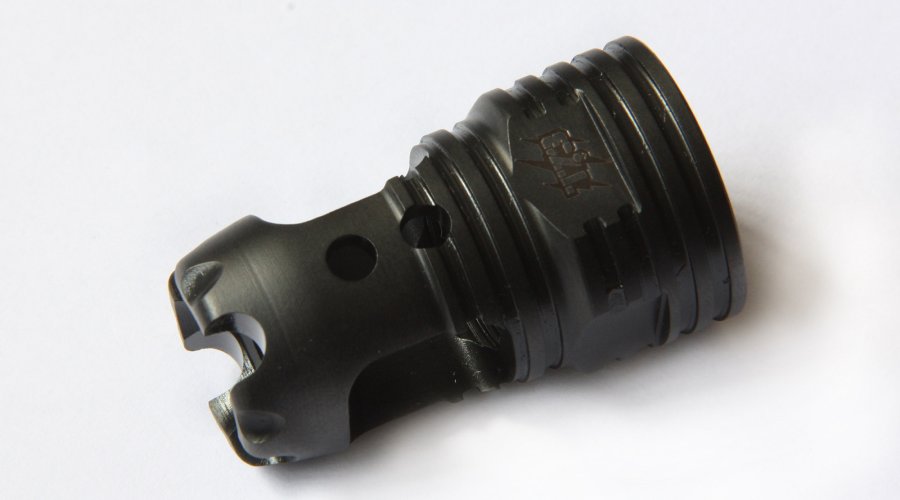 The Tactical73 company aptly refers to the SBD and CBD as "Muzzle Devices" rather than using more specific terms such as "flash hider" or "muzzle brake" as they cover both functions at once.

Conceived specifically for military-grade and civilian variants of the AR-10 and AR-15 rifle designs, the SBD and CBD muzzle devices were entirely conceived and designed in Italy, and are manufactured in collaboration with another Italian-based manufacturer of firearms and gun components − the BCM Europearms company.
Both the SBD and CBD muzzle devices are CNC-machined out of Uddeholm "Ordvar Supreme" H13 special tool steel, then treated to a surface hardness of 60-64 HRC and finished in black.

The two-chamber CBD long muzzle device, conceived for .223/5.56 caliber firearms, is 62.5mm/2.46" long, sports a 25mm/.99" diameter and weights barely 88 grams (3.10 oz.). Its 1/2x28 TPI right-handed threading pattern allows installation on basically any muzzle thread.
The short, single-chamber SBD was instead conceived for civilian-grade and military-grade shorter rifles and carbines chambered in calibers such as .300-AAC "Blackout", .308 Winchester or 7,62x51mm NATO; it is 43 mm/1.7" long, sports a standard 25mm/.99" diameter and a weight of 56gr./1.97oz., and a 5/8x24 TPI right-handed thread.
Both models require the use of a crush washer.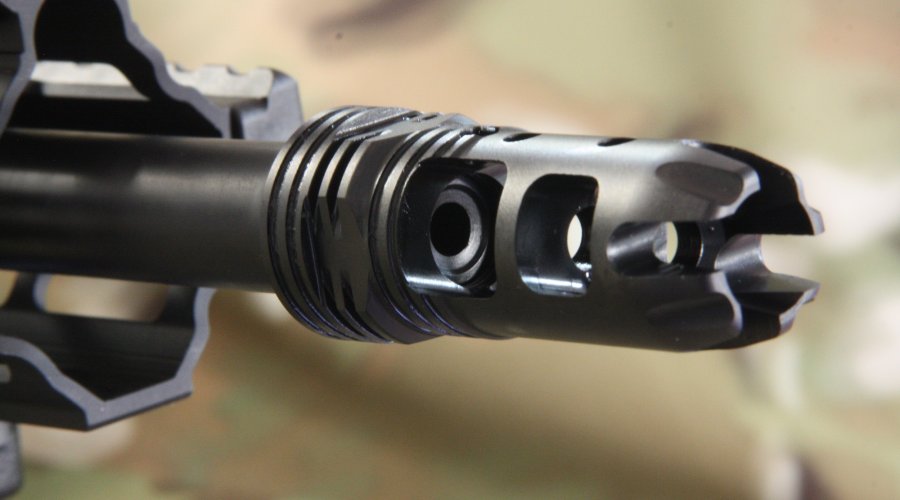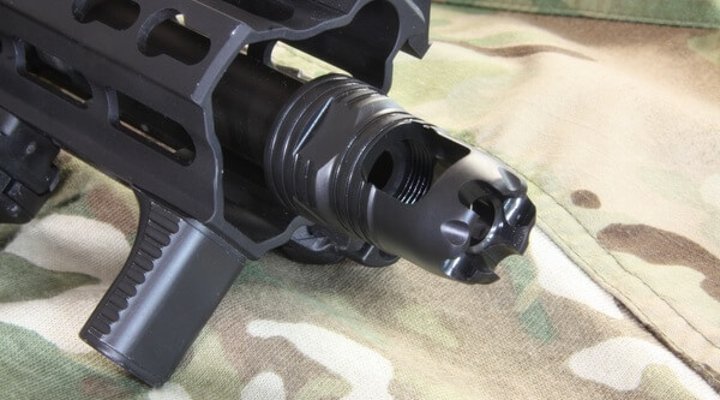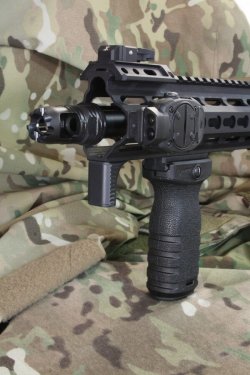 all4shooters.com had the chance to try out the Tactical73 CBD muzzle device when running our test and evaluation of the ARAK-21 upper receiver, and we can testify that the Tactical73 muzzle devices are true to what the manufacturer states: developed following a complex study of blast gas dynamics, their technical solutions − right side offset vent windows, internal deflection angles and curves, modified upper exhaust ports, four asymmetrical prongs at the muzzle − do indeed improve recoil management and mitigate muzzle climb to a minimum level.
The Tactical73 SBD short muzzle device is currently being offered at a retail price of €93.28 (approximately US$105,15), while the two-chamber Tactical73 CBD goes for €105.37 (about US$118,78). Given their manufacturing quality and performance level, their price is extremely competitive − particularly if compared with the price tag of many imported muzzle devices.
Just like all Tactical73 products, the CBD and SBD muzzle devices are available for export; prospective customers may contact the company for availability and export price. Tactical73 can and will export mostly everywhere in the EU area; and since the SBD and CBD muzzle devices are not classified as "essential gun components", they can be purchased through the Tactical73 website.