Many all4shooters.com readers already know STROBL.cz, a European importer for many US brands that has further expanded its range of hunting and outdoors accessories. Based in the Czech Republic, since 2010 STROBL.cz has been offering a complete products range for ammunition reloading, including match-grade cartridges, as well as exotic and non-standard calibers. As experienced reloaders, the guys at STROBL.cz also offer professional advice and courses. Using their online shop in 4 different languages (English included), wherever you are and wherever you want, you can actually choose among the widest possible range of reloading components and accessories in a very simple way. 

What you can find at STROBL.cz
The huge offer includes reloading presses and dies, reloading components, mechanical and electronic scales, optics, cronographs, products for gun cleaning and maintenance, tools, brass cleaners, gun cases, knives and much more. Here are some of the brands you can find at  STROBL.cz: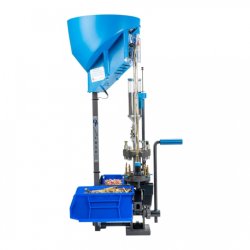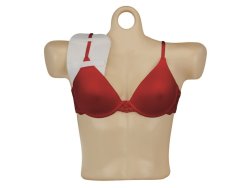 ARES 
Ballistol 
Battenfeld 
Berry's
Brunox 
Caldwell 
CH4D 
Dillon Präzision
Frankford Arsenal
Lee Precision
Lyman
Pachmayr 
RCBS
 Schletek
Schrade
Sellier & Bellot
Sierra Bullets
Smith&Wesson
Starline
Tipton
In order to offer customers as much as possible a good shopping experience, employees of the Czech wholesaler and retailer are experienced reloaders themselves and endeavor to always be ready to help and provide their customers with the best possible information before and after the purchase.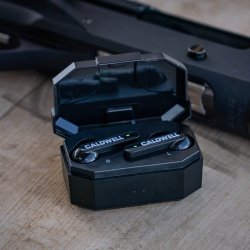 You can also look for interesting products, discounts and offers by browsing the STROBL.cz Facebook page: for example, the high quality and affordable E-Max Shadows electronic earplugs by Caldwell Shooting Supplies, that offers ambient mode function, Bluetooth 5.0, NRR 23 dB, 5 hours of operation, charging dock with integrated battery and touch control. 
Or – just to give you an idea of how various are the products you can find at STROBL.cz – a Hidden Comfort Recoil Shield for Women, a discreet and inexpensive recoil protection, which attaches to a bra strap. Super light and thin, the recoil shield absorbs up to 75% of the recoil energy.
Why should I order from the Czech Republic?
Simply because you save money and take no risks thanks to a 24 months warranty and EU legislation. For instance, shipping e.g. to Germany for a package of up to 28 kg is a cheap 8.90 euro. To learn more, visit the STROBL.cz online shop.
We already tested a couple of products available at STROBL.cz: the Tipton Best Gun Vise and Rapid Bore Guide Kit.