Article also available in other languages
It's now clear how "tactical"-type flashlights are becoming increasingly common among average civilian customers worldwide, for a plethora of purposes, even the most down-to-earth emergency illumination, gradually replacing in popularity the average plastic utility flashlights.

A little "far-fetched"? Think about it: didn't you recently see your local electrician, plumber or handyman use a small, lightweight black aluminium LED-powered flashlight to see what was going on in that dark spot? And the old lady next door, isn't she keeping a small, lightweight black aluminium LED-powered flashlight in a drawer close to the fuze box in the event of a blackout? When was the last time you saw a low-quality colored plastic flashlight do that kind of work?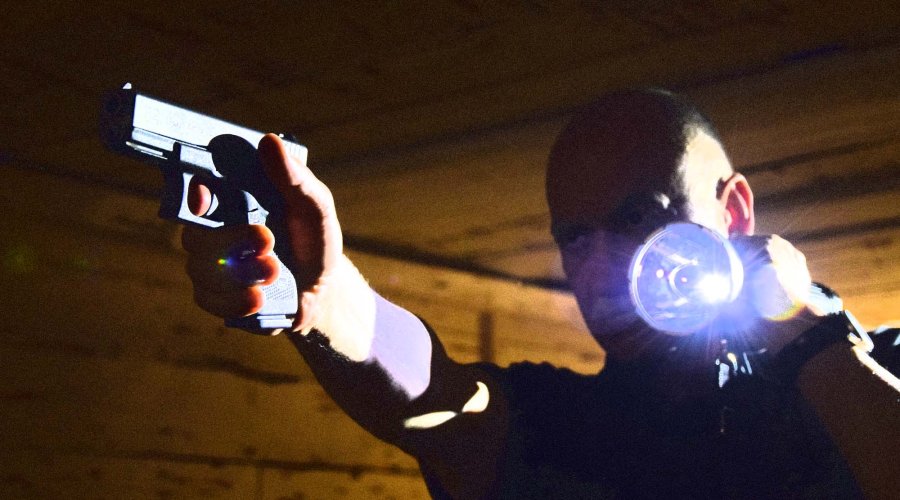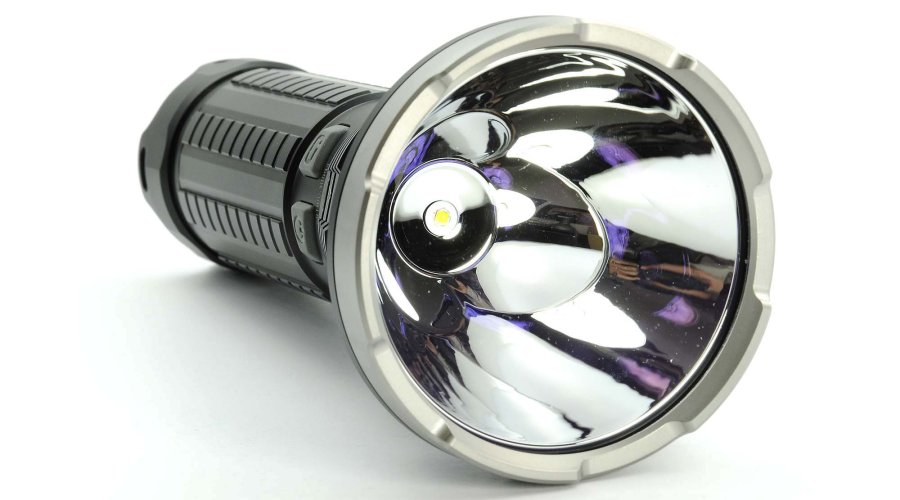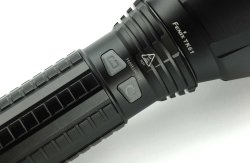 The reason of such an increase in commercial popularity is quite simple − and, to put it bluntly, it's the same reason why modern sporting rifles ("military-style" semi-automatic civilian rifles and carbines) are so popular among hunters, sports shooters and gun owners altogether.
Fact is, whatever has been conceived for military use must be engineered and built to be functional in all conditions, to remain serviceable for years, and to be used proficiently even by personnel with very little specific training. A tactical, or "tactical-type", flashlight must thus be inexpensive (at least to build), must be built to last and offer above-average performance in commercial and professional uses while remaining lightweight, compact, and handy.
That's all about it: Police officers, private security guards, firemen, paramedics, rescue and utility workers should not be forced to go through the entire user manual, let alone follow a specific training course, every time they purchase − or are issued with − a new flashlight, particularly if it comes to performance in critical moments.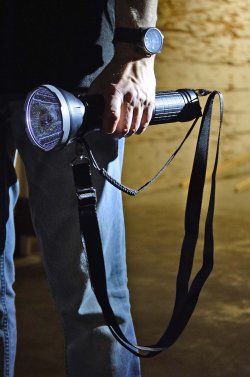 It's all about functionality and simplicity, and the most important global manufacturers of tactical and general-purpose illumination flashlights know it very well.
However, one of the most successful companies when it comes to the implementation of these elementary principles is Fenix Lights Ltd.; founded halfway through the year 2000's in the city of Shenzhen (People's Republic of China) by a group of local entrepreneurs with a good background in contract manufacturing of tactical flashlights on behalf of some of the best known American brands in the sector, Fenix Lights is now a leader with its own brand, and offers quality products implementing state-of-the-art technologies at budget prices.

Fenix has been a pioneering entity in the field of LED flashlights, and was one of the first Chinese companies to have its tactical flashlights officially adopted with their own brand by some major local Police departments all throughout the United States.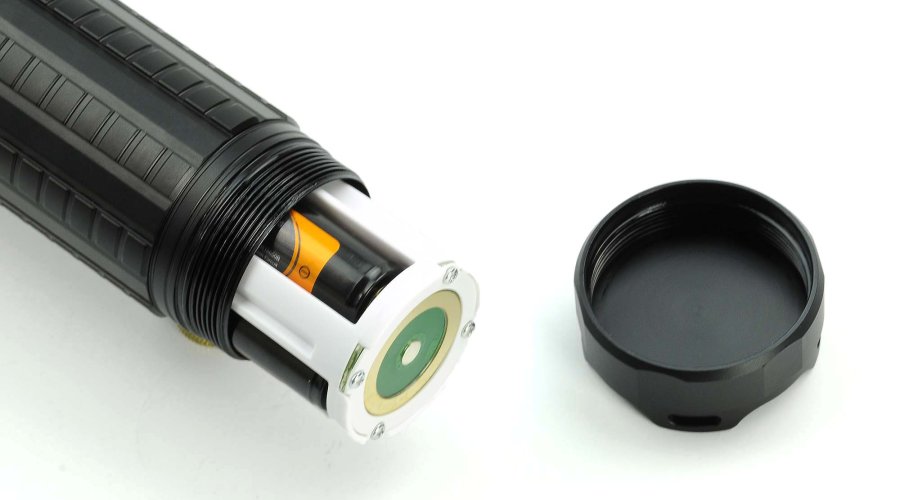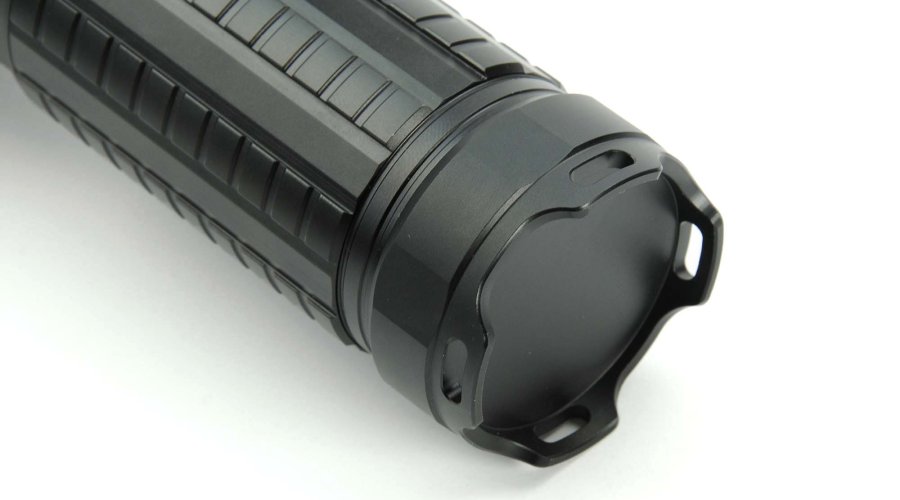 One of the latest Fenix Lights products − first showcased in early 2014 at the SHOT Show in Las Vegas and at the IWA expo in Nuremberg (Germany), and now finally available on the global markets − has indeed been conceived for other-than-military professional operators, as well as for standard civilian/commercial uses.
The TK-61 model is one of the most powerful Fenix flashlights ever, and currently one of the best when it comes to size, weight, ease of use, technology and output ratio.

Police officers, security guards, firefighters, EMS, Civil Defense personnel, civil engineers, utility workers and simple outdoorsmen and drivers will particularly appreciate the new powerful Fenix TK-61 flashlight for its rechargeable battery power pack, which allows the use of standard AC rechargers or car chargers to keep it fully loaded and serviceable in all conditions and at all times.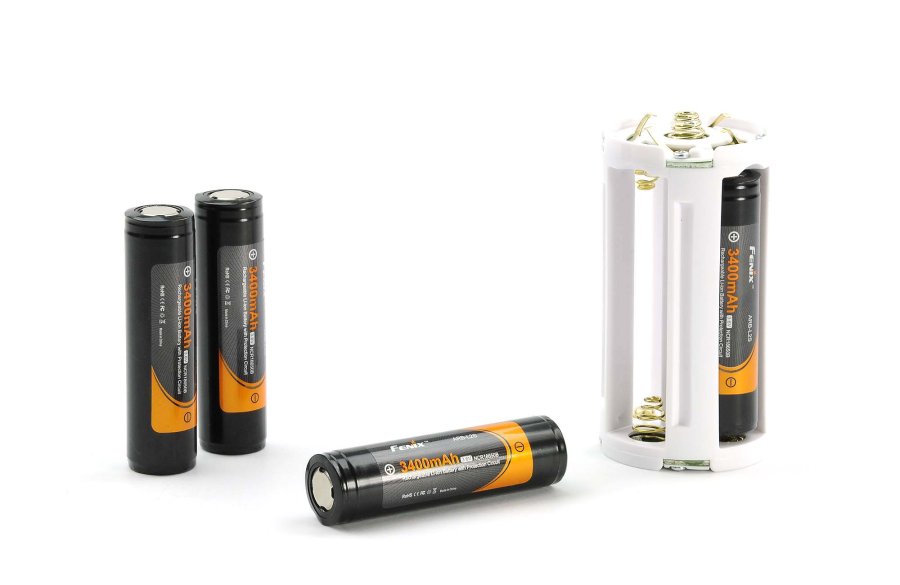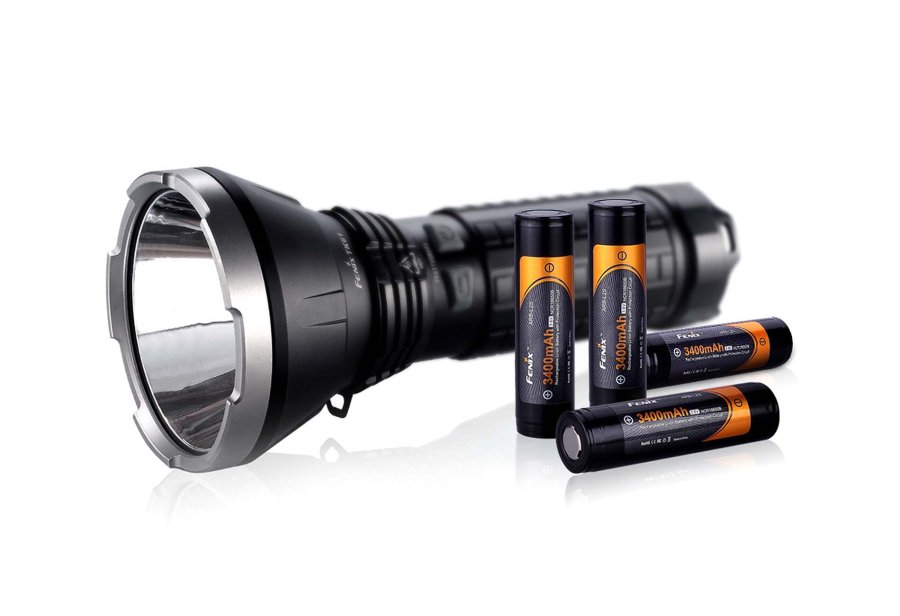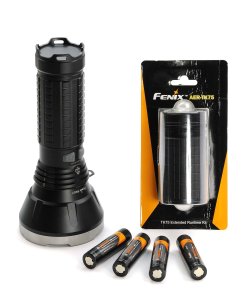 Much like all other Fenix lights and most of the other tactical flashlights, the TK-61 is manufactured out of aerospace-grade aluminium; the main tube and the bezel are fully machined, and feature a military standard Type III anti-glare and scratch resistand hard anodization on the entire outer surface.
The main tube of the TK-61 flashlight sports a non-slip checkered surface and sports a 52.5mm diameter, while the bezel has a 96mm diameter and comes with a toughened ultra-clear glass lens with anti-reflective coating secured with a light grey aluminium serrated sleeve. The torch is 216mm long overall, and its total weight tops 600 grams without batteries.
The lens protects a single XM-L2 CREE LED, offering a 50.000 hours lifespan; the tailcap is also machined out of hard-anodized aluminium, sports an O-ring to protect the main tube cavity against water or humidity seeps, and sports four squared, perforated protrusions that may be used to attach the safety lanyard that comes with the torch, while also allowing the TK-61 to be used as an emergency glassbreaker should the need arise.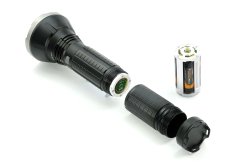 The Fenix TK-61 flashlight feeds through a removable, white synthetic powerpack − seated inside the main tube cavity and sporting a reverse polarity protection, to safeguard from improper battery installation − that will host four issued, 3.400 mAh rechargeable 18650 batteries, which can be replenished through any commercial or Fenix-branded battery charger. 
Should the situation demand commercial batteries to be used, each 18650 rechargeable battery can be replaced with two CR123As − a total of eight of them will thus be necessary to power the TK-61.
Should also the need arise for extended runtime, the TK-61 can fit Fenix's own AER-TK75 extended runtime kit, which includes an additional body tube segment and another power pack (further batteries are not included with it, and must be purchased separately). 
It's installation is as easy as removing the tail cap, screwing the AER-TK75 on, and the screwing the tail cap on it. The Fenix AER-TK75 extended runtime kit is 10cm. long, 52mm. wide, and weighs 153 grams without batteries. 
Up to three AER-TK75 kits can be used at any given time on a Fenix TK-61 flashlight; the Fenix Lights company itself stresses that the use of more than three kits in one flashlight at the same time is not recommended.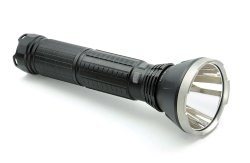 The Fenix Lights TK-61 model is also a cutting edge flashlight in that it's digitally controlled: integrated circuitry optimize the energy consumption for longer battery life and maintain a constant output level and intensity.
A very simple control panel, located at the base of the bezel, controls the operation of the TK-61 flashlights: there are only two grey rubber buttons, for quicker and easy handling.
The right button controls the on/off switching, and a constant pressure allows the user to enter the higher output mode available (the "Turbo" mode) until it's released. The left button will instead allow the user to navigate the six available output modes.

The TK-61 flashlight also features a standard rescue strobe coded signal.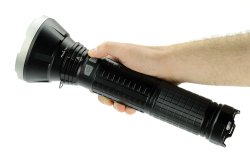 Four constant illumination modes are available: the lowest offers 20 Lumens with 300 hours runtime for navigation and map reading, while the medium output mode, with its 130 Lumens with 46 hours runtime, is more than apt for most of everyday use.
The high mode offers 400 Lumens with 14 hours runtime, but that's not even the highest output available for the TK-61.
As stated above in fact, the new Fenix TK-61 flashlight also offers a Turbo mode, whose constant runtime tops "only" 4 hours and 20 minutes, but whose output breaks all barriers with a 1.000 Lumens level (170.000 Candelas intensity), and a well-focused beam with an incredibly wide peripheral illumination capable to pierce even the blackest dark for an 800+ meters range. 
This last option will particularly be useful to rescue workers and civil or military engineers in the direst relief operations after severe incidents or natural disasters, when survivors must often be searched in reduced visibility conditions and in a totally devastated environment.

Police officers may also take advantage of the Turbo mode when in pursuit of a fleeing suspect at night: not only the fugitive will have less places to hide in the dark even at extreme distances, but the ultra high output of the TK-61 will temporarily blind and disorient him/her, allowing Police officers to perform an arrest with a minimum use of force.

The Fenix TK-61 flashlight will resist impacts up to an 1 meter height, and follows the IPX-8 standars as it's waterproof up to a 2 meters depth. All in all, a good choice for individual purchase or agency issue for law enforcement, private security, rescue services, utilities and civil engineering, as well as for the "Average Joe", particularly for campers, hunters and other avid outdoorsmen.

The Fenix TK-61 flashlight is offered at a suggested retail price that runs around 160 euro (something less in the US). Prices can − and will − vary from Country to Country, so interested international buyers would probably better contact the Fenix Lights sales network for informations concerning availability and pricing in their homeland.
Alternative, the TK-61 flashlight, the AER-TK75 extended runtime kit, the batteries and much more are available for purchase on the International e-commerce platform www.fenix-store.com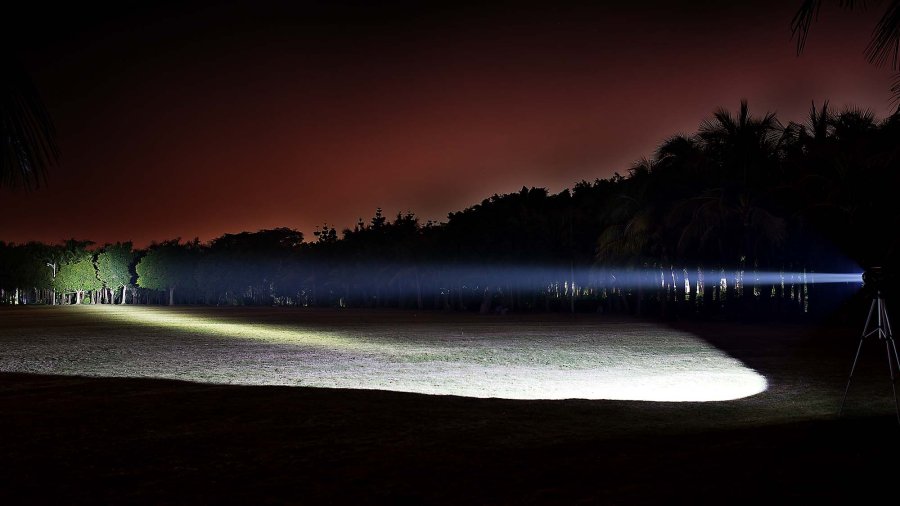 ---