Article also available in other languages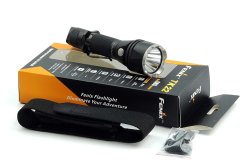 The name of the Shenzhen-based Fenixlight Ltd. manufacturing company is currently one of the biggest in the global panorama of LED-based, digitally-controlled tactical and utility flashlights.

Those who think that the "Made in China" concept is indissolubly tied to large-scale manufacturer of cheap, low-quality products would better think again: the Fenixlight flashlights are now highly regarded as some of the world's best when it comes to workmanship, performance, and price-to-quality ratio.
With the little, and almost physiological, drawbacks found in the earlier models now vastly solved after the Startup phase − a long, long ago! − Fenixlight Ltd. now serves as a global top player in its field, with its flashlights having been adopted officially by a huge number of local Police forces and emergency services worldwide, as well as constantly ranking between the world's best sellers between civilians and MIL/LE/Gvt. individual customers alike.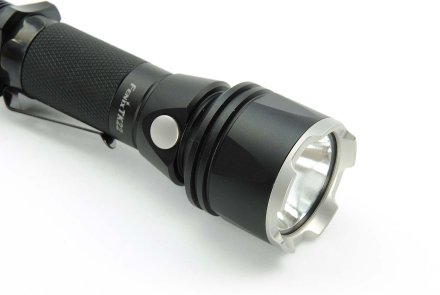 And, for quite some time now, the TK22 model has been serving as a mainstay in Fenixlight's product catalogue and as one of the brand's most successful flashlights overall.

A simple, almost essential lighting instrument − free and unmingled from the vast number of tinsels and complications that are vastly sought after on the American market despite being of close to no use in real life − the Fenixlight TK22 handheld flashlight offers state-of-the-art manufacturing, high quality materials, a superb tecnological content − much like most direct competitors offered by well-known American and European brands − and a performance level that's been specifically conceived to satisfy the needs and the demands of both civilian and professional users, at all levels.

And, last but not least, it comes with a measured price tag that won't send you bankrupt − which is more than many competitors can say in these economically lean times.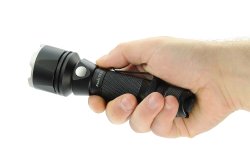 Much like all other modern tactical flashlights, the Fenixlight TK22 sports an aircraft-grade aluminium structure: the body tube, the bezel and the tailcap are all machined, and MIL-A-8625 Type III hard-anodized in black with a sulfuric acid-based treatment that provides superior resistance against impacts, scratches, aggressive chemical compounds, natural elements, and so on.
The main body of the Fenixlight TK22 flashlight sports a 25.4mm diameter, a slip-proof checkered central area for a firmer grip, and a pivoting metal belt clip mounted just under a prominent tactical grip ring.
The bezel of the Fenixlight TK22 flashlight is just short of twice as wider, with its 40mm diameter, and sports a notched front stainless steel ring, which holds in place the front lens − manufactured out of ultra-transparent, hardened, reflex-proof and scratch-proof treated glass − and allows the safe and effective use of the flashlight as a blunt object in close-quarters self-defense situations and as an emergency glassbreaker for rescue purposes.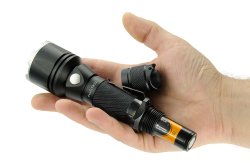 The bezel hosts a single Cree XM-L2(U2) LED, offering a 50.000 hours runtime and a variable output level thanks to the embedded digital control circuitry.
The Fenix TK22 flashlight is provided with two separated, independent control buttons.
More specifically, a rubberized tactical-type button located on the tail cap provides momentary switch-on with a light pressure, and constant switch-on with a full pressure.
A smaller, light grey synthetic button located at the base of the bezel allows instead both activation and output regulation.
As usual with all − or almost all − modern tactical flashlight, the touch of a fingertip is all it takes to shift between different lightbeam intensities, depending from the usern's needs and from the situation. The Fenix TK22 flashlight sports six different selectable output modes: two signal modes and four constant illumination alternatives, all offering at the same time a well-focused central beam and a wide panoramic illumination that will keep the users always aware of their surroundings.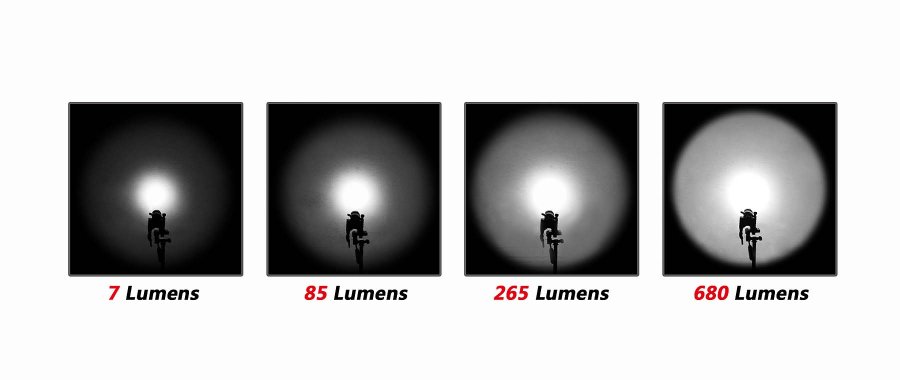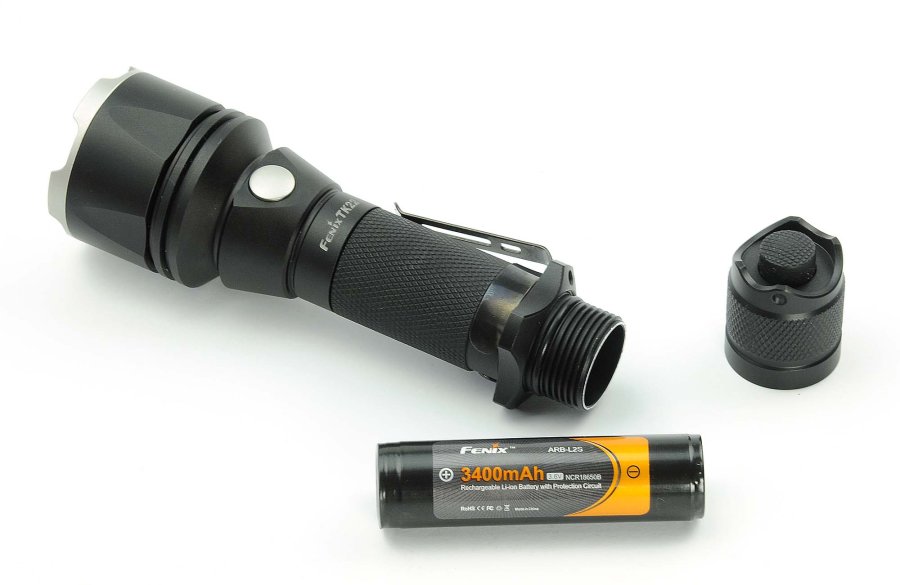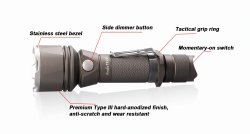 The lowest available output level, at barely 7 Lumens, has been conceived for map reading or navigation in lights-out condition, and offers a continuous runtime of 186 hours.
The mid-output level, reaching an 85 Lumens threshold and a 17 hours continuous runtime, has been specifically conceived for certain technical professional uses: technicians, electricians, and others will find it comfortable to examine small components from up close without eye discomfort.
The high-output level, offering 265 Lumens and four hours and a half of continuous runtime, will be perfect for most utility uses; last, the so-called "Turbo" mode, offering 1.5 hours of continuous runtime, sports a blinding 680 Lumens output, with a peak power level of 18.225 Candela, ideal for search and tactical purposes.
As stated above, the Fenixlight TK22 also offers two signal modes: a classic strobe output option − providing a bright flashing light which may also be useful in Police, tactical or self-defense situations as it will disturb a hostile's sight in the dark, allowing the user to flee or to subdue the enemy − and an SOS mode.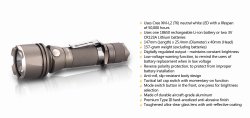 The Fenixlight TK22 flashlight is powered through a single factory-issued, rechargeable 18650-type lithium polymer (LiPo) battery, which is normally stowed in the main body and accessed for maintenance or replacement by unscrewing the tailcap.
The 18650 LiPo battery can be recharged through any battery recharger, either offered by Fenix itself or by third parties and compatible with household power outlets or with car adapters: this makes it even more desirable for Police, private security and civil defense personnel.
Alternatives to the 18650 LiPo battery include the use of a single 16340 lithium iron phosphate battery/accumulator (LiFePo4).

Should by any chance be impossible to recharge the 18650 or 16340 battery, the Fenix TK22 can be powered by two commercially-available CR123A, with no loss in performance. Once again, this feature adds to the versatility of the TK22 and makes it perfect for emergency management and disaster response personnel, who may often operate in difficult environmental conditions when commodities are hardly available.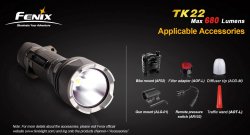 The Fenixlight TK22 hand-held flashlight is 14.7 centimetres long overall, weighs 157 grams without a battery, and is sold along with a carry lanyard and a semi-rigid cordura belt pouch for a convenient carry.
The Fenixlight company also offers a plethora of aftermarket accessories compatible with the TK22, for both utility and professional purposes.
These include: the AF02 bike mount; a line of colored filters for documents reading and a wide array of special applications; the AOD-M white-light diffuser tip; the AOT-L bright orange extension that turns the TK22 in a handy traffic wand for Highway Patrol/traffic enforcement, public utility workers and traffic accident; and the AR102 remote pressure switch, which replaces the factory-issued tailcap and mates with the ALG-01 gun mount to turn the TK22 into a tactical gunlight.
Furthermore, the Fenix TK22 conforms to all the most strict safety, resistance and durability standards, including IPX-8 immersion resistances (up to 2-metres depth) and ANSI-NEMA FL-1 impact resistance (free fall from 1mt. heights).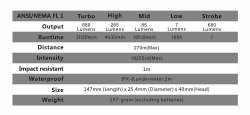 And that's not really all about the TK22.
Recently, the Fenixlight company announced that the model − one of Fenixlight's best sellers ever! − has undergone a technology restyling for the year 2014.
The new variant, aptly dubbed the TK22 2014 Edition, may look identical to the baseline TK22 at first, but sports significant improvements in the LED, power management and embedded circuitry technologies that allow it to reach an astouding maximum output level of 920 Lumens: that's one of the highest levels ever available for a handheld compact flashlight on the market, and one of the overall highest available from Fenix.

The Fenix TK22 flashlight is already available worldwide through the Fenixlight Ltd. sales network, as well as through the company's own E-Commerce platform (www.fenix-store.com), which as of today lists the baseline TK22 at 74.95US$ (approximately 54,92€) and the TK22 2014 Edition at 84.95US$ (approximately 62,24€).
Prices however can − and will − vary from Country to Country according to the policies of local importers, distributors and taxes, and depending from customs and import fees, VAT and other taxes that may apply. Prospective customers may thus want to check with their closest Fenix distributors or authorized retailers for further and more accurate informations concerning local availability and pricing.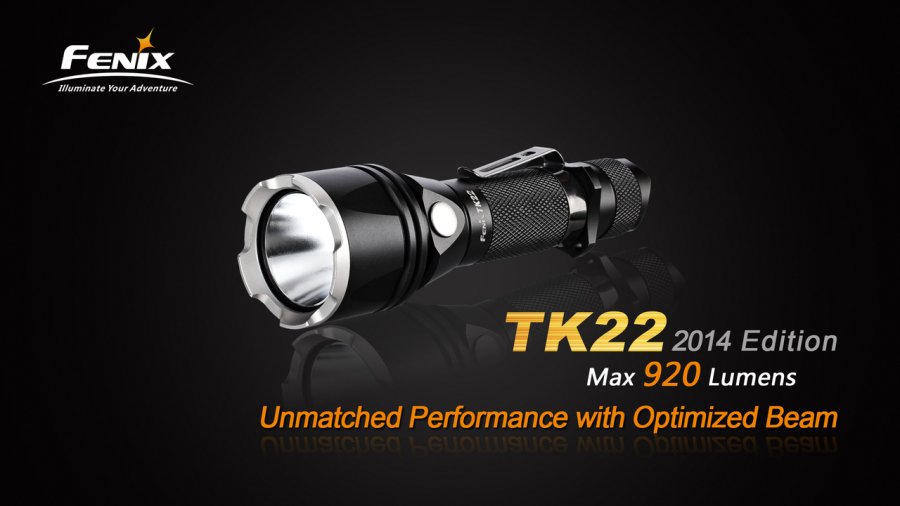 ---