Česká Zbrojovka has won the tender to supply the Czech Army with new modern hand grenades,  a CZK 200 million (USD 9 million) order. The news is even more interesting since Česká Zbrojovka is simply the full name of CZ, a  manufacturer well known all over the world for its firearms – the same company that in the 70s introduced the 9mm CZ 75 pistol, one of the first and most appreciated "Wonder Nines".
CZ and Rheinmetall partnership

The hand grenades are manufactured by Rheinmetall "Waffe Munition", CZ's strategic partner, and CZ is planning to transfer at least part of the grenade production to the Czech Republic itself. Explosive components will be supplied by Czech chemical maker Explosia Pardubice. The tender includes the supply of school and training variants, as well as training.
Major manufacturers from NATO countries took part in the tender and CZ won putting forward the best price bid. 
As Petr Vávra, the head of the Czech Army Department, explained, "The selection parameters were extremely tough, the Army specified their requirements and the technical and user parameters for the grenades in great detail. Obviously, the objective was to select a modern yet a tried and tested as well as effective device that would take into account the current security threats and the needs of soldiers in combat."
New CZ hand grenades: Smaller, lighter and more effective

The current Czech Army universal hand grenade is the vz. 86 (URG 86), in service since the 1980s. They also use F1 defensive hand grenades. Both models are obsolete, and in the case of the URG 86 grenades, problems with quality have been detected in some batches produced by the Slovak company VOP Nováky. Their use in the Slovak Army has been suspended.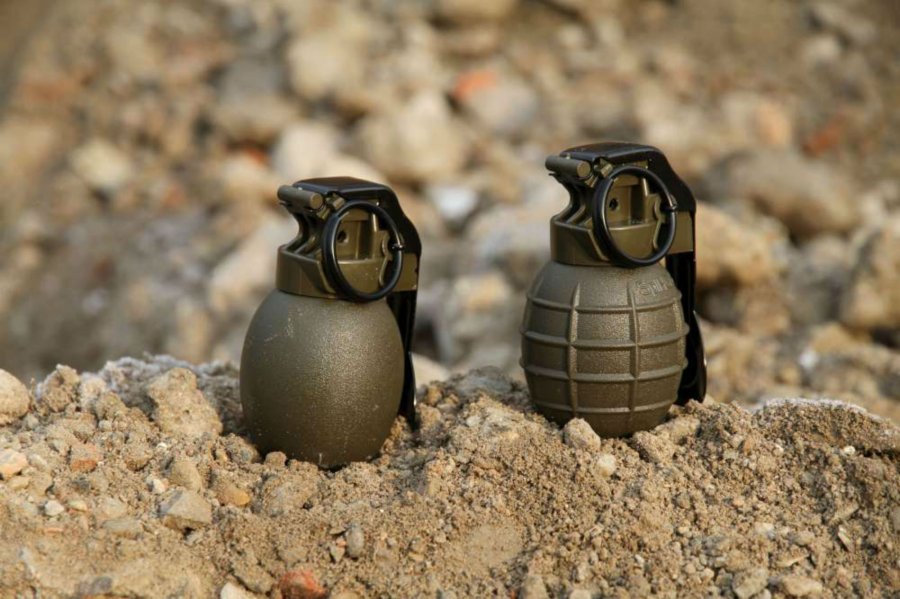 The new grenades have a series of interesting features: they are smaller and lighter than the older ones, thereby increasing the comfort for the soldier when wearing body armour, or allowing the soldier to carry more grenades. The weight decrease is really quite significant, as the URG 86 weighs approx. 430 grams and the F1 grenade 600 grams.
The new CZ-Rheinmetall grenades will be equipped with a time delayer that initiates the grenade within 4-5 seconds. The fragmentation variant weighs about 340 grams and the concussion variant only about 180 grams. Concussion grenades are particularly useful in built-up areas, for penetration into buildings and special buildings. 
In addition, despite the decrease in weight, the pressure wave achieved is large and effective, and in the fragmentation grenade the number of fragments has increased from about 1,200 to about 3,500.