James Purdey and Sons has just unveiled its new over-and-under shotgun named "Purdey Trigger Plate". What distinguishes it is, of course, its trigger plate action: the whole trigger unit can be removed with ease from the bottom of the gun, making it both extremely simple to clean and providing greater security when travelling.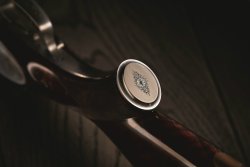 It's not every day a renowned London gunmaker introduces a new over-and-under shotgun with a somewhat unusual lock mechanism. On its website the manufacturer explains that "in recent years, the shooting world has seen the increase in the prominence of higher birds and heavier cartridges. Reflecting these changes, this new over-and-under shotgun has been designed to meet the demands of today's sporting world". Purdey adds that it was "tested with more than 150,000 cartridges to prove that it can meet such challenges." 

Purdey Trigger Plate, a fully bespoke shotgun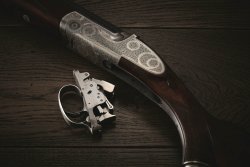 As can be expected from a company established in 1814 and specializing since then in high-end sporting shotguns and rifles earning three Royal Warrants along the way, the final product - a fully bespoke gun - is indeed and an example of classically elegant aesthetics and modern strength.
The Purdey Trigger Plate is, from start to finish, made entirely in Purdey's London workshop – they claim – and every part of this new gun is worked upon by Purdey's gunmakers. It's available with 28 in or 30 in barrels and with a Silver or color case-hardened finish. Other options also include chamber length, choke configuration, stock dimensions, and engraving. "These allow the customer to build a perfectly-fitted gun, suited to both the individual and their style of shooting." Trigger is single.
No surprise, the price is not exactly for the cash-strapped hunter or shooter, starting from 55,000 +VAT British pounds – some 73,500 USD. But quality, and originality, don't come cheap.